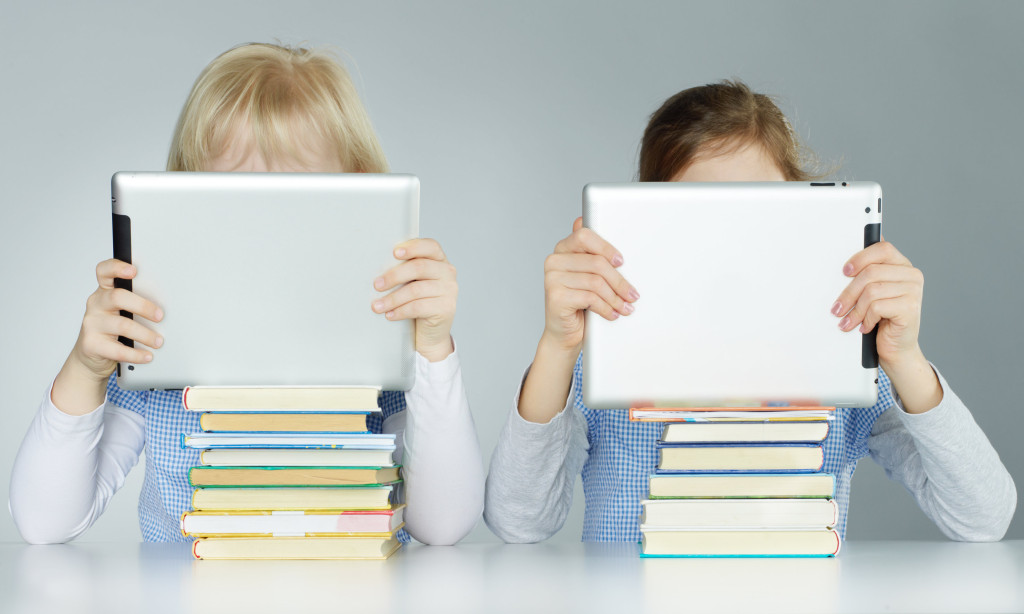 Do you know that 1 out of 3 U.S. kids can use a mobile phone or tablet before they talk? In 2013 Dailymail reported that 29% of children use tech gadgets as toddlers and 70% master them completely by primary school age. Surprising? Indeed.
It looks amazing that a 2-year old knows how to use a cellphone or tablet. But is it really good that all those touch screen devices are so wide spread among the growing up generation? We gathered some facts and interviewed top US mommy bloggers about gadgets influence on kids. See what we found out. We gathered some facts and interviewed top US mommy bloggers about gadgets influence on kids. See what we found out.
Touch screen toys instead of traditional ones
In 1999 the American Academy of Pediatrics recommended no TV at all for kids under 2 and only two hours a day for older kids. That was before smartphones, tablets and gaming consoles appeared.
Today it's almost impossible for an average adult to stay away from these technology advances. Just count how many tech devices you have at home. Unlikely that none.
And what our kids should do? For little children, imitation is a major development milestone. Their parents' behavior is the common object of kids' imitation games. How should they stay away from gadgets if their parents are stuck to iPads, Kindles, smartphones?
Action figures, puzzles, board games are no longer the favorite toys of today's children. Touch screens have taken over all other forms of playful delight for kids. Maybe, this is why a personal tablet or smartphone are still the most desired presents for Christmas or birthday among kids 5-12.
A research by Michael Cohen Group reveals that 60% kids under the age of 12 play on a portable screen often, while 38 percent play very often. Gadgets have become the most preferable toys of younger generation.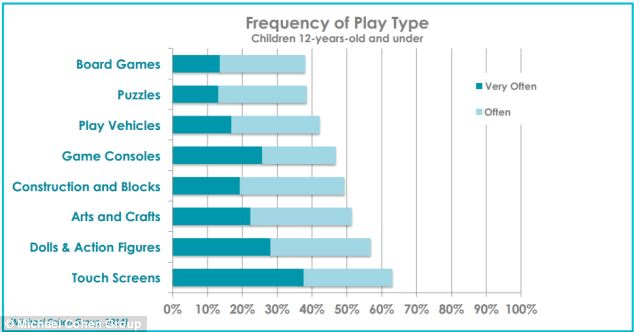 A Mommy-Blogger's Opinion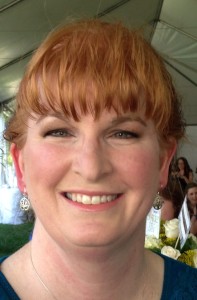 Pam Maynard, mother and creator of MomDoesReviews
– Does your kid use tech gadgets?
– Pam: Yes, my son played mobile games games like Angry Birds and Cut the Rope since he was 7.  Now he has his own iPhone 5C – he got it for Christmas when he was 11. He uses it to research things for his homework. He does play group games with his friends and he watches YouTube videos about Minecraft on it.
– How much time do he spend with gadgets during a day?
– Pam: I would say he uses it 2 hours a day- 1 hour of that is on the way to school and home on the bus.
– Should we let our children use gadgets to keep pace with the modern world?
– Pam: Children need to learn with technology. The future is full of tech and apps and gadgets. Keeping kids away from it will not help their educational growth. Even standardized tests are done on a computer now. 
Gadgets, obesity & ADHD
While all agree that technology brings convenience and versatility, there is little information about potential health effects of gadgets. Most parents realize that too much time spent with a touch screen can lead to eye disorders. But is that all?
In 2014, the Association of Teachers in Britain reported that a rising number of toddlers lack the motor skills needed to play with building blocks though they can easily "swipe a screen". The reason is an "addiction" to tablets and smartphones.
Children whose childhood is "stolen" by gadgets lack physical activity in all respects. In general, kids today prefer spending hours playing with their tablet or cellphone instead of heading outdoors to a park or getting active with friends.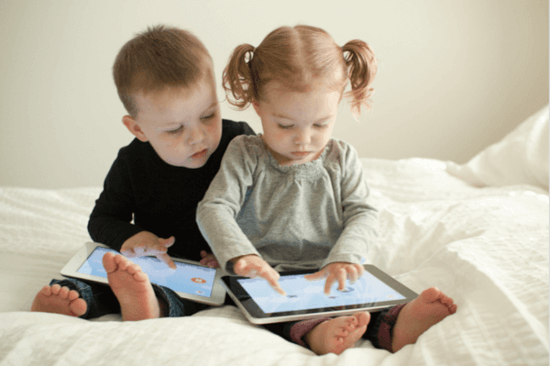 Just imagine a kid sitting in front of a tablet and playing some "Angry Birds". What physical exercise is done here? Hardly any.
Sedentary lifestyle causes one more acute problem – childhood obesity. Taking a tablet or smartphone to the dinner table, a kid can't control the normal food intake. Either he or she eats too quickly or too much since they are concentrated on the screen, not on the meal.
Gadgets addiction can affect a child's sleep. Children too excited with gaming have problems with falling asleep. Many parents complain that they can't simply make their children go to bed because of long-drawn playing.
But the most risks are connected with the mental health of children. Gadgets overuse is always a risk factor for child depression, anxiety, autism, psychos and other problematic child behaviors. According to the Centers for Disease Control and Prevention, in the U.S. over six million children between 4 and 17 have Attention Deficit Hyperactivity Disorder (ADHD). In the last two decades this figure more than doubled to 11 percent because of the skyrocketing use of mobile devices.
A Mommy-Blogger's Opinion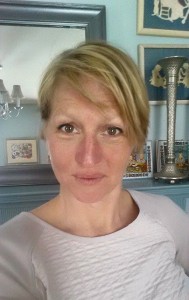 Susie Johnson, mother of 7 kids and blogger at Not-Your-Average-Mom
– Do your kids have their personal tech devices?
– Susie: My kids don't own their own phones yet. But my eight and nine year olds have Kindles. My high schooler is given an iPad from school to use during the school year. The younger kids have access to them at school but don't own their own. 
– Should we keep gadgets away from kids?
– Susie: I don't think you can totally keep tech gadgets away from kids, and I don't think you should. Most of their standardized testing in school is now taken on the computer. They need to know how to use technology responsibly. I don't think it's unhealthy as long as it's monitored and as long as limits are set. 
– Do you limit gadgets use anyhow?
– Susie: We have a "no technology during the week" rule, so my children use gadgets only on the weekends. I think they probably spend about 2 hours a day on the weekends with tech gadgets, in winter more than in summer. 
Learning by gadgets is enthralling
Surely, there are some benefits of early gadgets adoption. The major one lies in the educational opportunities for children. With a device connected to the Internet, kids have the fastest ever access to the information. Wikipedia, Google search, smart voice assistants are a good help to get trustworthy information for studies.
Studying with colorful and amusing mobile applications is far more engaging. Students have a wide choice of educational apps, videos, games, websites. Kids can take the learning home and learn while playing games. For example, it can be a real fun to learn Math with these tricky Math games.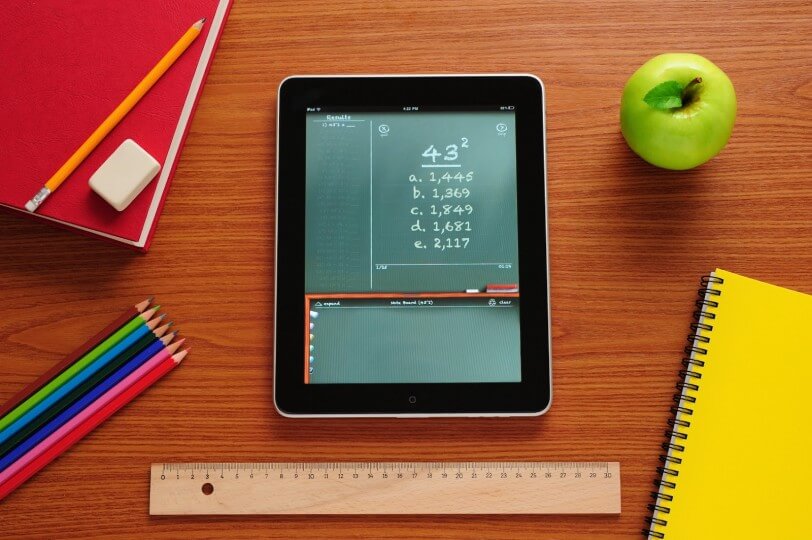 Many schools equip children with special learning tablets. However, students may not always use them for educational purposes. Remember the case with Los Angeles Unified School District. Schoolchildren managed to bypass the filtering software on their school iPads and updated their social media pages and stream music.
At nursery age, mobile apps can replace a good deal of educational toys. A tablet becomes a universal portable set of toys for almost all educational reasons. With it, it's easy to learn colors and shapes, explore music, train word composition, paint, count, solve puzzles, etc.
Children are getting smarter as they go ahead with tech gadgets, no one can deny this fact. Maybe, in 10-15 years we'll get a generation of tech geeks, next Steve Jobs, Bill Gates and Mark Zukerberg…
Limits are necessary
About 1 in 7 of parents questioned by babies.co.uk website let their children spend 4 or more hours a day with a smartphone. Most of them understand that it's too much.
More and more governmental and educational agencies give precautions about the possibility of side effects of gadgets. AAP standards are still live: children and adolescents should spend a maximum of 1-2 hours of "screen time" per a day. Here is the pediatricians' table of recommended limits of screen time for kids based different type of content.
As you see, children under 13 shouldn't play any violent games at all. It turns out that any games showing or implying fighting, shooting, as well as various zombies and monsters should be deleted from your kid's device if he or she is under 13.
Here are some more recommendations for parents from the American Academy of Pediatrics:
Keep the TV set and Internet-connected electronic devices out of the child's bedroom.
Monitor what media your children are accessing, including websites and social media sites.
Never use gadgets to pacify your children. There are other ways available.
Coview TV, movies, and videos with children and use this as a way to discuss important family values.
Develop a family home use plan for all media. As part of the plan, enforce a mealtime and bedtime "curfew" for tech devices.
Establish reasonable but firm rules about cell phones, texting, Internet, and social media use.
A Mommy-Blogger's Opinion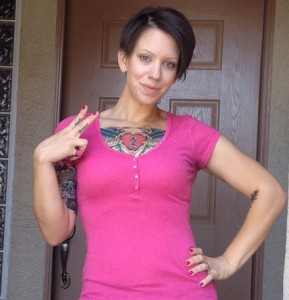 Marcie Wahrer, mother of 3 kids and owner of Obviously MARvelous
– Do you set any time or content limits to using gadgets by your kids?
– Marcie: We allow our children to play any type of game so long as it is free and does not include adult content, language or extreme/graphic violence. My children do most of their homework online via educational websites like Khan Academy and Scootpad. They spend about 30 minutes doing homework each day and once complete, are allowed another 30 minutes for play. 
– Do gadgets help children development?
– Marcie: Like it or not, technology is the future and keeping children away from it will only enable them to fall behind as devices and apps continue to progress. 
– What age is perfect to buy a child a personal smartphone or tablet?
 – Marcie: I do not feel there is a set age to allow a child to have a smartphone. It should be based on behavior, grades and maturity. We recently purchased a cell phone to our ten year old daughter. It's not a smartphone and is strictly for keeping in touch with her while at extra curricular activities, school events, etc.
Time for a digital detox
Watch out for your kid. If he or she
spends more than 2 hours a day with tech gadgets,
protests against any restrictions of device use,
can't spend a day without a gadget,
your child probably faces a gadget addition and needs help.
While it's too early to talk about a special treatment programs in hospitals, some of their methods can be easily implemented at home:
Start with a 72 hour digital detox. Eliminate any gadgets use by your kid. Refuse any access to gaming or TV as well.
Try to distract your child with other activities that get him or her moving physically or challenge mentally.
Then you reintroduce gadgets in a controlled manner – with restricted usage times.
There is a special iOS app which automatically tracks how much your child uses iPhone or iPad each day. You can set daily limits and be notified when your kid goes over. In this article a mom describes her first steps to gadgets addiction recovery for all her family. She succeeded, why can't you?
However, if you feel difficulties implementing these recommendations, don't be afraid to take a professional help. Here are also some toll-free helplines from the health counsellors and psychotherapists:
Psychguides, a repository for a series of studies on psychological disorders: 1-888-989-6790
reSTART, Center for Digital Technology Sustainability: 1-800-682-6934
ProjectKnow, a directory of addiction treatment programs: 

1-888-302-1343

Recovery.org, an addiction treatment website and free service: 1-888-490-0555
These clinics offer technology addiction treatment programs:
Bradford Regional Medical Center (Bradford, PA, USA)
Capio Nightingale Hospital (London, England)
The Center for Internet and Technology Addiction (West Hartford, CT, USA)
Morningside Recovery Center (Irvine, CA, USA)
The Menninger Clinic (Houston, TX, USA).
Comments
comments