Chrome browser is one of the most popular ones thanks to its rich number of options and extensions that make your web browsing faster and easier. There are thousands of them in Chrome Web Store. Let's have a look only at the best Chrome extensions we've collected for you.
SEE ALSO: 20 Awesome Sites to Visit When You're Bored
Google Cast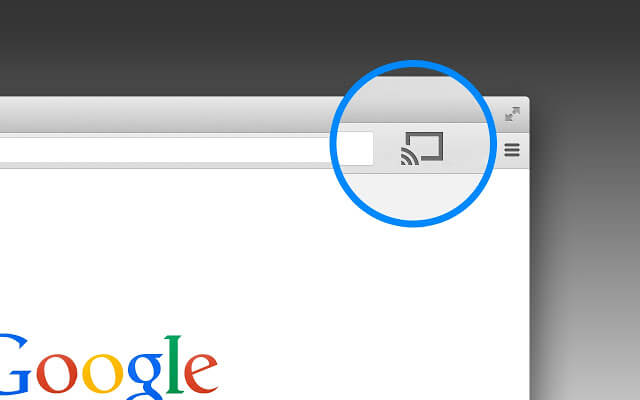 Google Cast extension allows you to watch videos on your TV via Chromecast using your browser as a remote. When you are on YouTube, Netflix or other Cast optimized site, just click the Cast Chrome extension button to start streaming videos on your TV. In the same way you can stream your browser tabs, sites, photos and other data. In case you don't have a Chromecast but you are a lucky owner of iPad, check how to connect iPad to your TV.
UPD: Now the Cast button is a part of the Chrome toolbar.
LastPass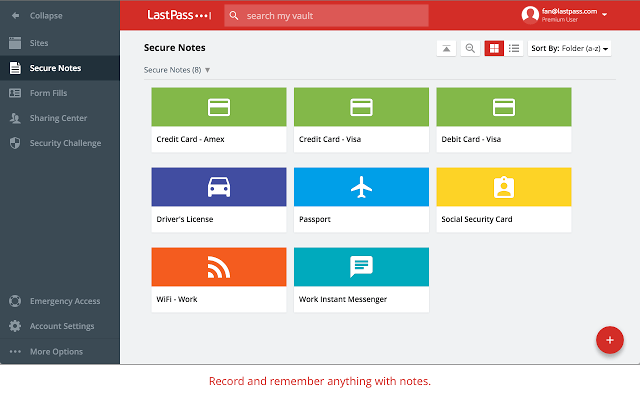 LastPass extension is a must-have app if you are an active Internet user. When you want to register a new account, the extension can auto-generate and save your password for you. From now on you should remember only one password from your LastPass account. You can install and login to your account from any device thus keeping your passwords always with you. The plugin can also store images, music, PDF and other data you want to save.
AdBlock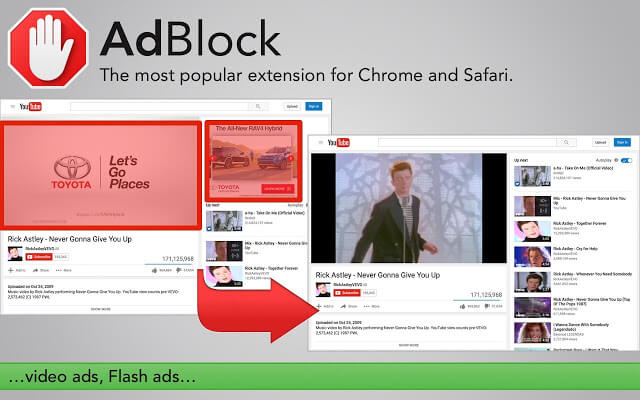 If you are tired of annoying ad banners, video ads and pop-ups, this extension is your saver. AdBlock as it follows from its name blocks most advertising banners on a site page. AdBlock extension makes web browsing faster and cleaner. Moreover, you may manually block banners that are not recognized by AdBlock. Next time you won't see them anymore.
Reddit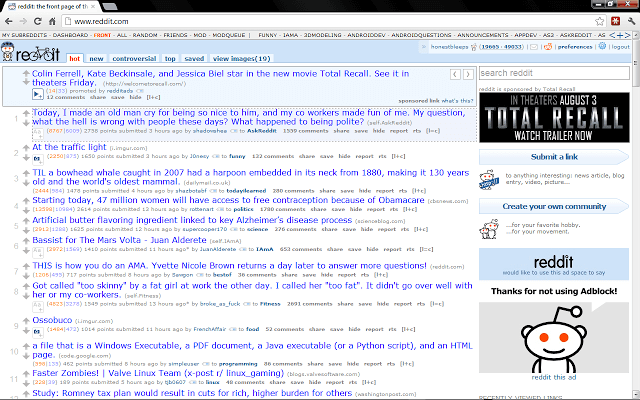 Here is an extension for Reddit fans. Although Reddit extension is not an official one, it may enhance your site experience. Now you can express your opinion on the post without leaving Reddit main page. Press the plugin button and choose whether you upvote or downvote a particular post. The extension also provides a never-ending news feed what means that you don't have to click the next page anymore. Besides, you can zoom in pictures without opening a corresponding post.
Pinterest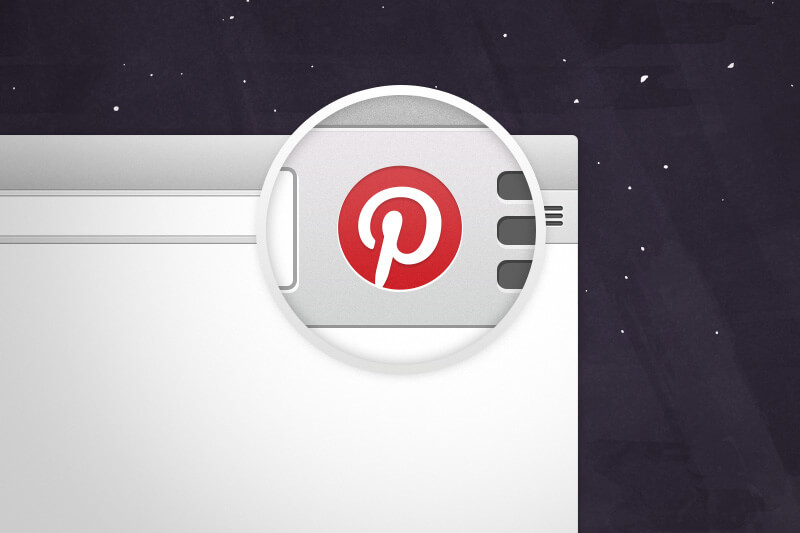 All those who can't live without posting to Pinterest, should definitely get this extension. It'll let you pin any image from any site right to your board. You don't need to save the pic and upload it to your board anymore. Simply click on the Pinterest button that'll appear in the image and share the pic with your Pinterest friends.
Hangouts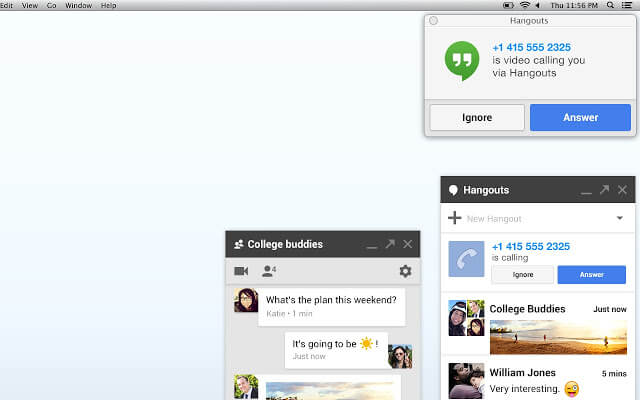 Hangouts is a choice for those who constantly chat with friends. It allows you to do everything you used to do in Hangouts app: send pics, links, start video calls, create group charts and many more. You are not stuck to a particular Chrome tab, you can easily switch between them without pausing your conversation.
Unlimited Free VPN – Hola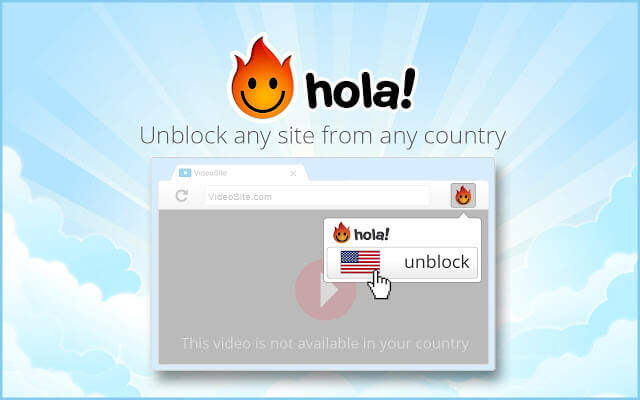 Hola is a free and even ad-free VPN proxy service. This extension will help you access blocked or restricted sites in your company, university or country. When you face a blocked site, simply press the Hola plugin in your browser and click the Unblock button.
SEE ALSO: How to download YouTube blocked videos
Evernote Web Clipper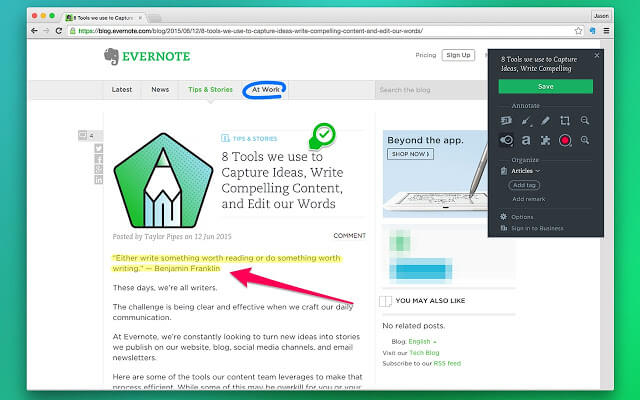 Evernote Web Clipper is made to substitute bookmarks for all Evernote users. It lets you copy the entire web pages or a part of them to your Evernote account. You can access your data from all the device. The extension allows you to save texts, links, images, add your own notes to the text and so on.
Awesome Screenshot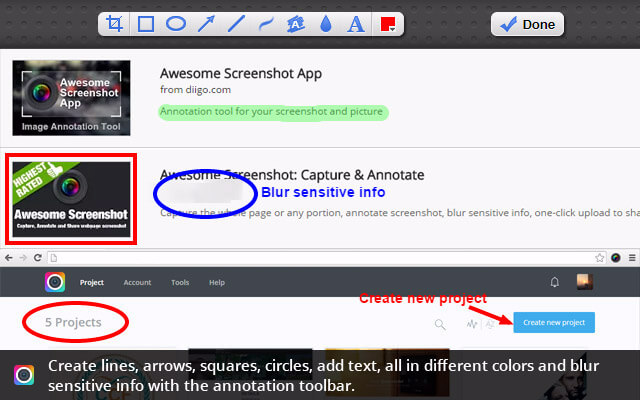 Awesome Screenshot  is a very functional yet easy to use extension that will help you to take screenshots on the fly. You may capture the visible part of a page, a particular part you need or even the whole page. Don't limit yourself to basic screenshots. Add annotations shapes, arrows, and text comments. One-click to upload an image to awesomescreenshot.com to share with your friends or colleagues.
Ginger – Grammar & Spell Checker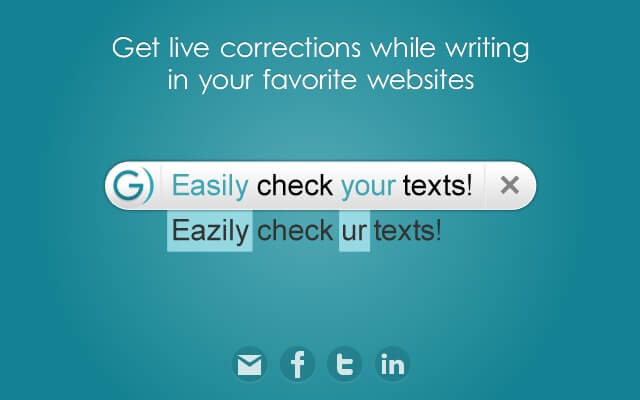 Improve your English communication absolutely free. Ginger checks and corrects not only spelling mistakes, but also grammar ones based on the context of a complete sentence by comparing each sentence to billions of similar sentences from the web. You can either check your text while typing or scan the entire document when it's finished.
Instant Translate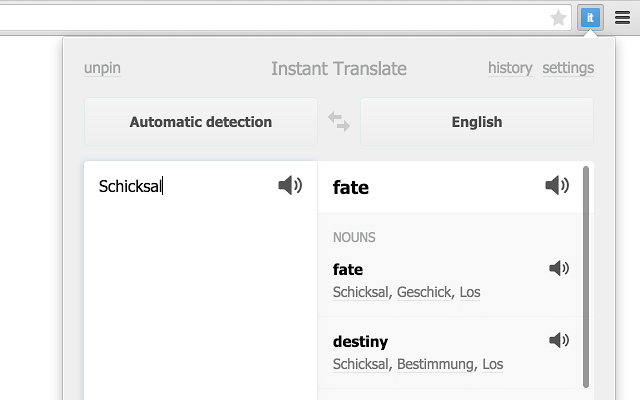 Instant translate is a translation add-on that lets translate any text right from the page. You can define the source and output languages manually or use an option to automatically identify the source language.  The application supports 66 languages and can give you two types of translation: a text and a spoken one.  Instant translate keeps a translation history so you may return to your translations whenever you want.
PanicButton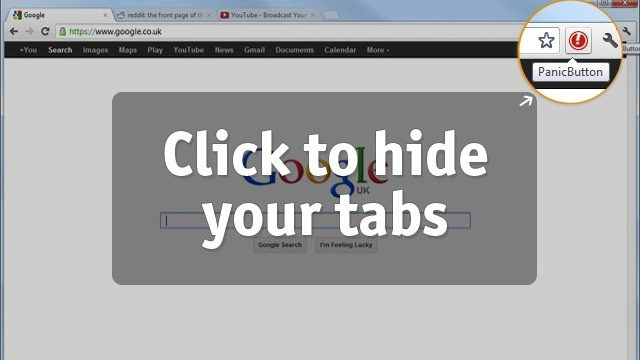 PanicButton is a very useful tool if you use a shared PC or like to browse the Net during your workday. The Panic button can hide all opened tabs in Google Chrome with a single click. They are then saved as bookmarks in a separate folder. PanicButton icon will show you a number of the hidden tabs. Re-clicking on them will restore the tabs.
What other Chrome extensions do you use? Share them with us in comments.
Comments
comments