Every time we're going to celebrate a meaningful occasion, we think about an original way to inform our guests about it. Online invitations have become as popular as hand-made cards. You can make electronic invites for birthdays, weddings, parties or any other event. Since they are easy to create,  you won't spend much time on preparing them and will be able to devote this time to the event arrangement. Check our list of the best online sources to make your own online invitations and impress your guests.
Smilebox
Smilebox is an excellently known tool to make collages, slideshows, cards and invitations, of course. You can make here beautiful wedding invitations and announcements, free party invitations, kid birthday invitations, etc.
SEE ALSO: 5 Free Slideshow Makers for Amazing Presentations
To create an online invitation, you need to download and install the app. Then choose a template and fill it with your content.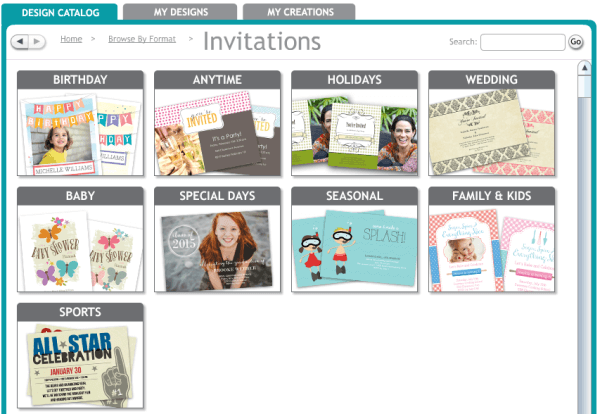 It's better to sign up and proceed with a free account, if you just want to send your invitation via email. Here is an example of a birthday invitation:
All the templates are nicely designed, animated and fully-personalized. Unfortunately, only limited designs are available for free, while Premium users ($3.99/month) have access to 1200+ designs. You can add your photos and custom music and preview your  draft on any stage of creation. Once it's ready, you can email your invitation or post to Facebook, Twitter, website or blog for free. The content will include advertising. To save a digital copy to your PC, you should upgrade. Alternatively, you may screencast the preview with
these recording tools
.
Smilebox is ideal for regular use since it'll always be at fast access on your PC.
SEE ALSO: How to copy a DVD in Windows 10
Evite
Evite website offers dozens of free invitation templates for birthdays, weddings, baby shower, summer parties, seasonal events, etc. All of them are sent online to your guests emails. There is a nice filter on the left which allows you to sort out the desings on the basis of color, price, or photo customization.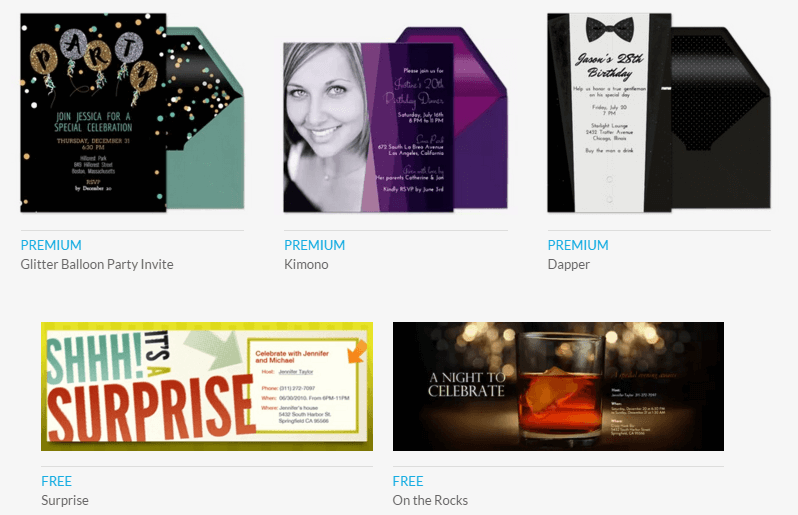 Premium templates imply that you'll have to pay $5 for up to 15 invitations sent.
Card editing is fast and simple. You add the details about your future event, such as time, place, date format and even gift options.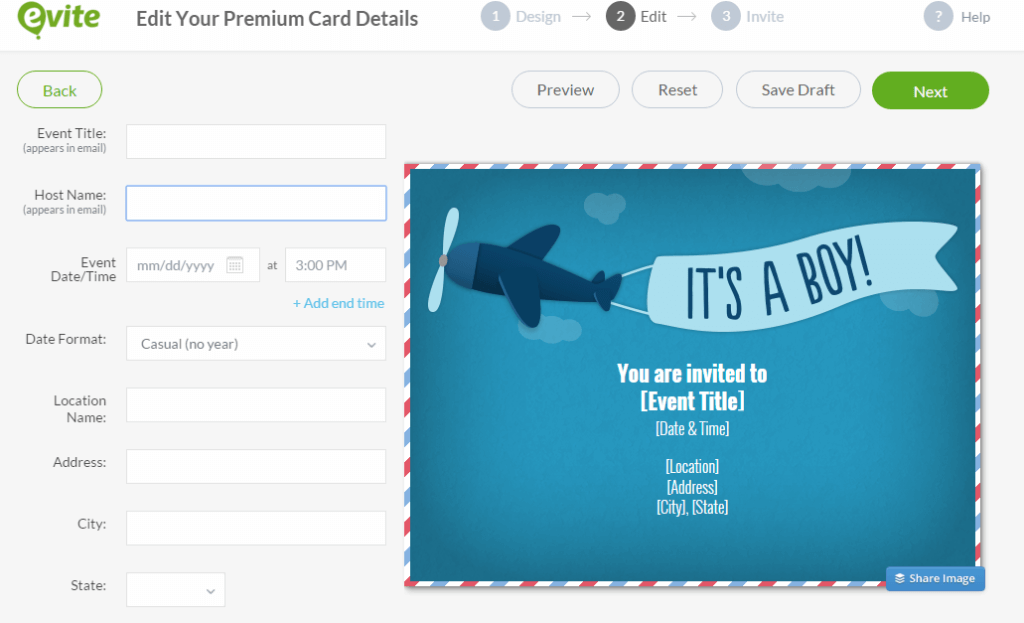 Sending options allow you to receive a notification once the guests reply, show or hide the guest list, set a limit for the number of additional guests, manage gift registry.
In a word, this invitation maker is a universal tool for arranding parties and inform people about all the details beforehand.
SimplyToImpress
Simplytoimpress.com is another popular online invitation maker. With it, you can create a stylish card to invite and impress your guests with. There are no electronic copies, the invitation you do online will be printed and delivered to your invitees at $1-2 each. The price of the card depends on the paper quality or additional details.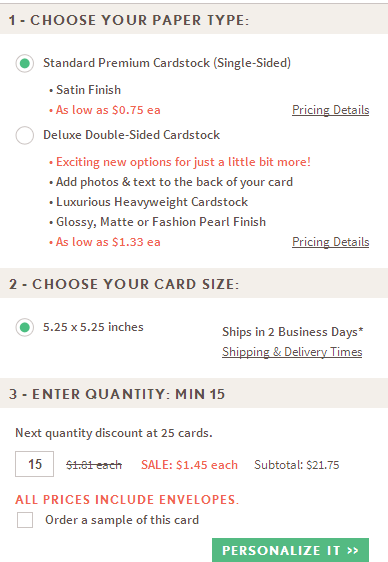 You can also SAVE 20% on custom birthday party invitations if you order 25 or more cards.
The temlates are very beautiful and easy to customize. To preview the result, you can order a sample card to your address.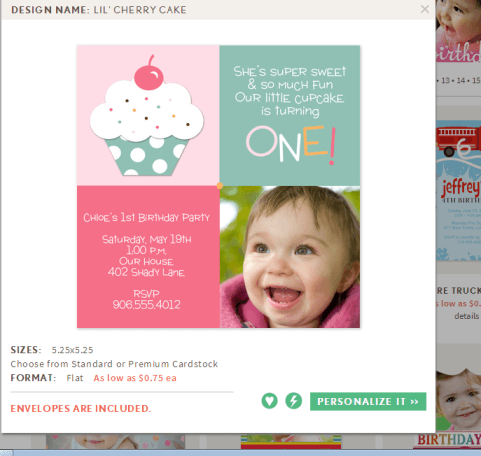 Use SimplyToImpress if you want to invite your guests with a traditional paper card but done in an original way.
Paperlesspost
Paperlesspost.com offers both online and paper invitations. The latter are available in the US only and will cost you $1-4 depending on the quantity.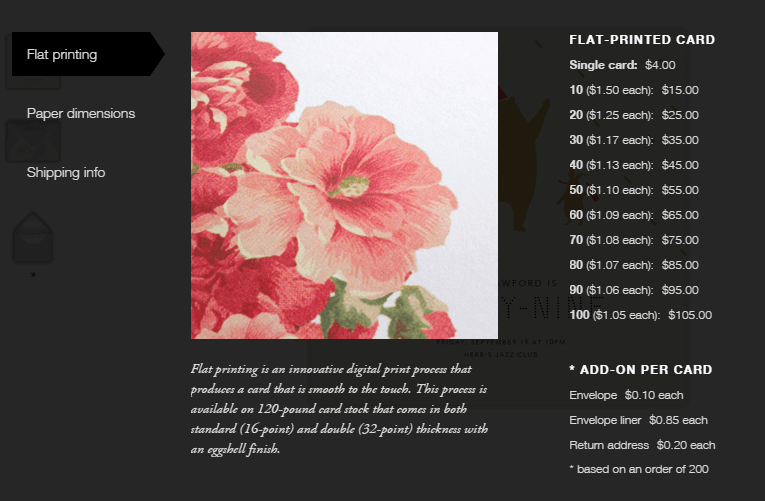 Online invitations are sold for "coins" which you may buy on the website. For example, one invitation per recipient costs one coin, 20 coins go for $6.00. There are many online invitations which are totally free.
SEE ALSO: 10 Great Sites with Free Images, Stock Photos & Clip Art
The designs of the invitations are purely amazing. To customize a card, you need to sign up or log in with Facebook. Then add your photos and text to the invitations and fill in shipping info or email addresses of your invitees.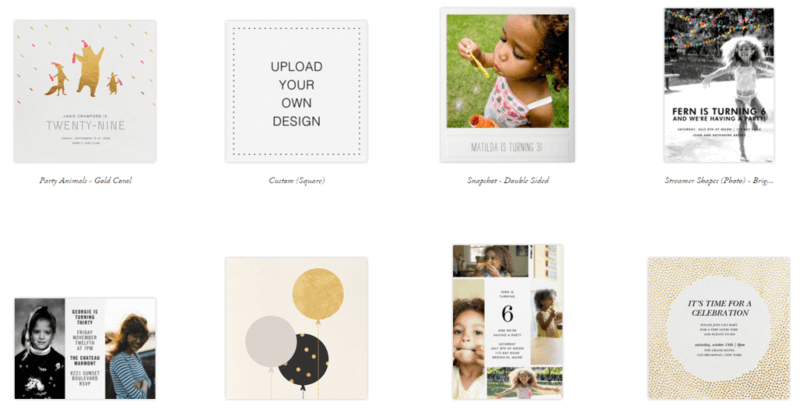 All in all, this website is a nice option for those who want to invite guest in a stylish way and aren't against spending a couple of bucks on it.
SEE ALSO: Save your Invitation – How to Burn a DVD on Windows 10
Canva
Canva.com is one more option to create beautiful online invitations. To start browsing designs, you must sign up. After that you'll see a short tutorial on how to use the tool and be able to try it immediately. Select the Invitation design type. Choose a layout, elements, text, background and upload your content.
Once your invitation is ready, you may download in to a PC in JPG, PNG or PDF formats, share on Facebook and Twitter or send via email. All options are free.
Invitation templates are not so numerous on this website. Still you'll be able to send pretty invites in bulk free of charge.
We hope that with such a wide choice of invitation making tools, you'll won't have a problem how to invite guests to your event and will held them as often as possible. Please share your feedback about the recommended tools in the comments below. Enjoy your party!
Comments
comments