iPhone 8, 8 Plus and iPhone X are the hottest Apple releases. They have bright big screens, and high-quality images look awesome on them. To make your new iPhone stylish, put custom iPhone backgrounds of high resolution. Explore the best sources to get free HD wallpapers for iPhone 6, 6S, 6S Plus, SE, 7, 7 Plus, 8, 8 Plus and iPhone X.
How to Change iPhone Background Wallpaper
There are standard backgrounds for iPhone. You can use any of them. By the way, you can set different images for screen background and for the lock screen. But if you don't like them, then follow 3 steps to change your iPhone background:
Go to Settings > Wallpapers.
Tap Choose a New Wallpaper.
Set Dynamic or Still pictures.
Or choose one from Camera Roll.
If you don't plan to use default images, then you need to save a new iPhone background picture into the Camera Roll folder or shoot your own image (it will be saved automatically into Camera Roll) and then follow steps 1, 2, 4.
DON'T MISS: 10 Superb Photo Editors for iPhone & iPad
Top 5 Photo Camera Apps for iPhone
Top 10 Sites to Get FREE HD iPhone Backgrounds
Basically, you can visit www.google.com/images from your iPhone, type any query like "nature HD wallpaper", "waterfalls HD wallpaper", "forest HD wallpaper", or "rainbow HD wallpaper" and Google will show you thousands of images that you can save and set as iPhone background. To save an image from Google search results, tap on the picture and hold it until you'll be offered to save the pic. But the image quality might be poor or it might have a watermark. So we recommend checking the list of cool resources with high-quality wallpapers.
Dribbble.com & Behance.net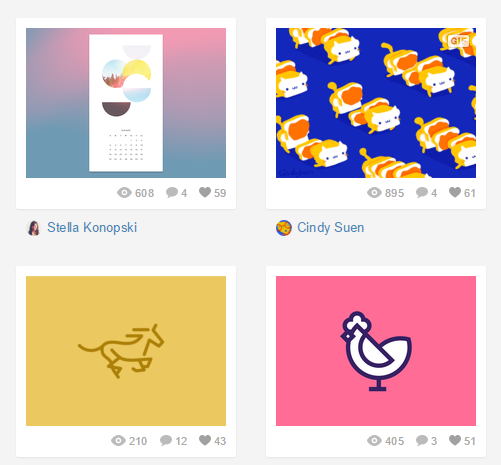 Dribbble.com and Behance.net are two excellent websites to download high-quality images from professional designers. Here you can get awesome custom images, drawings, digital photos and set these images as your phone background. Don't forget to subscribe to these sites updates and get fresh high-quality backgrounds everyday!
Wallpapers available for: iPhone SE, 7, 7 Plus, 8, 8 Plus, X
Tumblr.com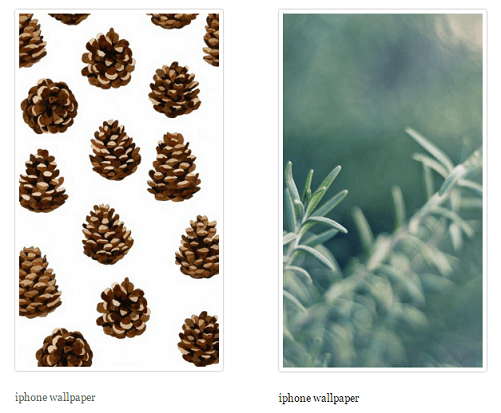 Tumblr is a popular web blogs net where users post their content. Tumblr is also known for its collections of everything: quotes, music, lyrics, movie posters. iPhoneBackground.Tumblr.com is one of the Tumblr blogs that gathers cool backgrounds for iPhone from all over the web. You can compare how many likes each background gets and select and save the best wallpaper for your iPhone. Just tap on the image and hold it.
Wallpapers available for: iPhone 7, 7 Plus, 8, 8 Plus, X
iPhoneWalls.net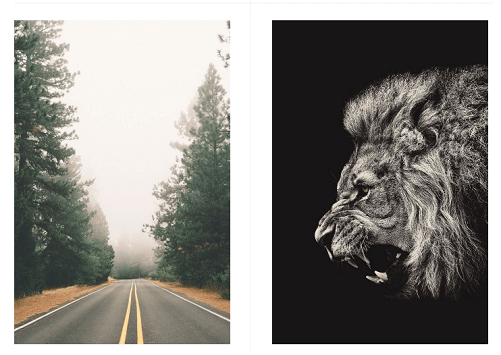 iPhoneWalls.net is a unique wallpaper site. There are dozens of iOS wallpapers which are split into 30 categories such as: music, holiday, nature, sports, technology, animals, etc. There are 723 backgrounds for iPhone 6, 1252 backgrounds for iPhone 6 Plus, and 2088 for iPhone 5, 5S. What is more exciting at iPhoneWalls.net is the ability to overlay time and "Slide to unlock" options over each image. So before download, you can feel if it fits your style or not.
Wallpapers available for: iPhone 6, 6 S, 6S Plus, SE, 7, 7 Plus
Pinterest.com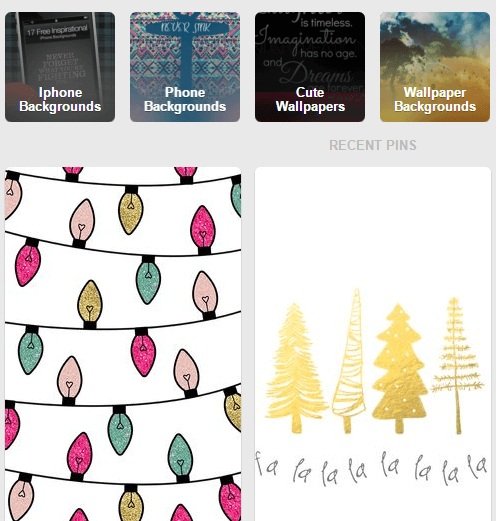 Pinterest is well-known for those who sell clothes and hand-made stuff online. But it's also a website to download beautiful iPhone backgrounds. Visit www.pinterest.com/explore/iphone-wallpapers/ and see what other Pinterest users discovered. You can follow "iPhone Wallpapers" board and get fresh updates.
Wallpapers available for: iPhone 6, 6 S, 6S Plus, SE, 7, 7 Plus, 8, 8 Plus, X
Poolga.com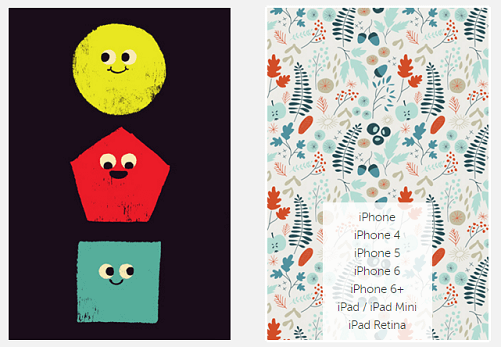 Poolga.com is a website where artists, photographers, and designers submit their work. Editors check each work and decide whether to publish it or not. You can evaluate each background before download. Just tap on the image and select your iPhone model.
Wallpapers available for: iPhone 6, 6 S, 6S Plus, SE, 7, 7 Plus, 8, 8 Plus
Reddit.com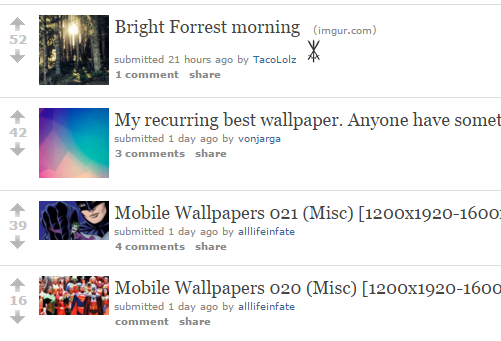 Reddit names itself as the front page of the Internet. As a top page of the Internet, there are all things that you can imagine, including backgrounds. Reddit iWallpaper sub-reddit is devoted to iPhone backgrounds. Unlike many small sites, Reddit doesn't have cool previews. But you can follow each link and get a new wallpaper.
Wallpapers available for: iPhone 6 S, 6S Plus, 7, 7 Plus, 8, 8 Plus, X
HDiPhone6Wallpaper.com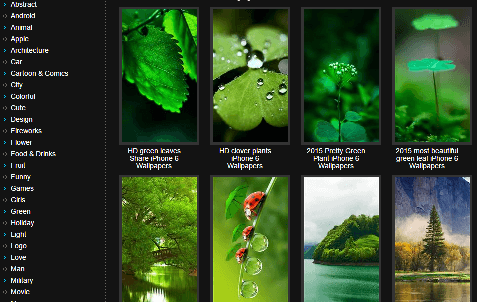 HDiPhone6Wallpaper.com is a great website with a lot of categories to choose from. All the wallpapers look here like photos of professional photographers and convey some certain mood. So, if you are a fan of atmospheric and artistic photo shots, this website is for you. Enter it and download wallpapers for free.
Wallpapers available for: iPhone 7, 7 Plus, 8, 8 Plus, X
iLikeWallpaper.net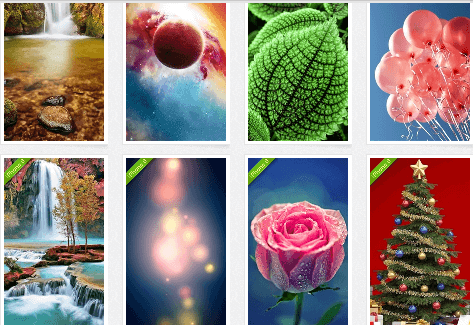 iLikeWallpaper.net is a website with cute and optimistic wallpapers. They won't be suitable for serious businessmen. But creative personalities will find a lot of digital inspiration here.
Wallpapers available for: iPhone 6, 6 S, 6S Plus, SE, 7, 7 Plus, 8, 8 Plus, X
iPhone6Papers.com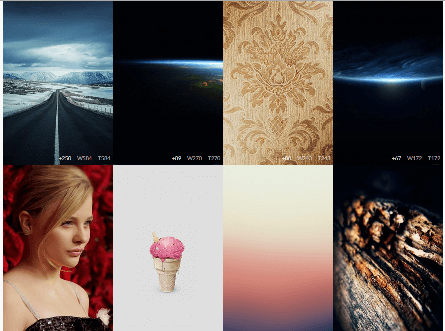 iPhone6Papers.com is a very stylish source itself. It offers dozens of photo backgrounds including minimal, abstract and nature images. Plus, there are celebrity iPhone backgrounds.
Wallpapers available for: iPhone 6S, 6S Plus, 7, 7 Plus, 8, 8 Plus, X
Bonus! Everpix – iPhone Backgrounds App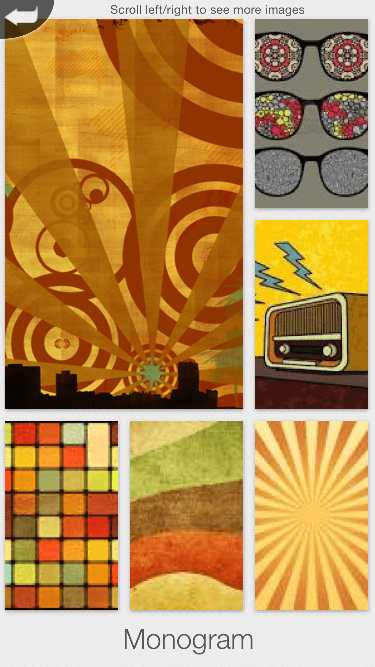 Everpix is an app with a lot of iPhone image backgrounds. The interface is laconic. You browse a category and then 5 free available options are shown. Though the choice is not so wide, the images are extraordinary.
Now you know where to get and how to install cool backgrounds for your iPhone. Do you know any other great websites or apps with iPhone wallpapers? Share them with us in comments.
Comments
comments