iPhone "no-sound" problem is one of the most common alongside with non-working iPhone camera. If you have one of the following problems:
your iPhone is not ringing,
iPhone speaker stopped working,
you can't listen to music with our without headphones,
volume bar has dissapeared,
you hear no sound or distorted audio from your iPhone speaker,
you needn't rush to Apple repair service. All those problems can be fixed by yourself. Just try the solutions below.
SEE ALSO: How to Convert MOV to MP4 [Send iPhone Clips to Other Devices]
10 Ways to Fix iPhone No Sound Problem
Follow the proven techniques below to to fix volume on iPhone. These steps will equally applicable for all iPhone models, including the recent X and 11 ones.
1. Check out silent mode button
The simplest solution is the most obvious: check the Ring/Silent switch. Maybe, your iPhone is switched to the silent mode. If it is so, just flick the other way to turn on the loud mode. Then make sure your volume is turned up by pressing the volume buttons ("+"/"-") on the side.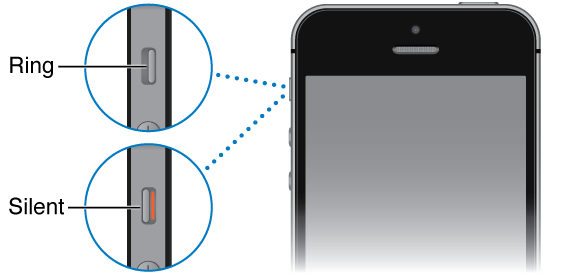 2. Restart your iPhone to make sound work
It may be some bug which is not harmful at all. Restart your iPhone: press the Power/Sleep switch and the Home button at the same time. Keep holding both buttons until the screen turns off and then turns back again and displays the Apple logo. Your smartphone will restart without affecting any personal data. If there is a temporary sound glitch on the iPhone, this solution should fix it.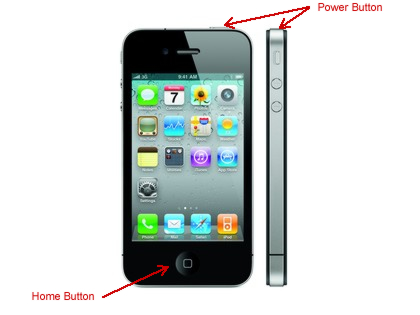 3. Go to the default settings
This troubleshoot is a bit more radical than the previous ones, as you'll lose your smartphone personalized settings. To return sound, try to reset your iPhone by rolling it back to the default settings. Go to Settings, then General and Reset all Settings. This step won't affect your data, contacts or media.
SEE ALSO: iPhone does not Turn on: How to Fix?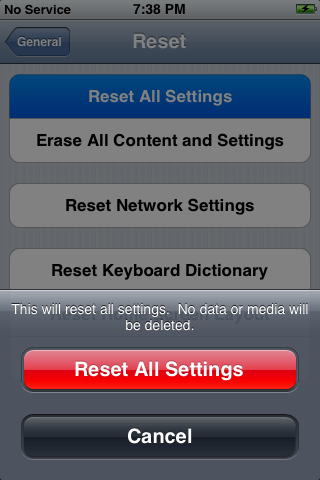 4. Plug in & unplug headphones
It's very common that iPhone plays music well only with earphones. Once disconnected, there's no sound and the volume slider does not show up. If this is your case, get your headphones and insert them into the headphone jack, then quickly pull them out. Repeat this 4 or 5 times. Sometimes the smartphone gets stuck in headphone mode, so this action normally will undo that. Also this may remove any dust or grime lodged in there.
SEE ALSO: iPhone is not Updating: What to Do?
5.  Clear any debris
Use a brush to carefully clear any debris from the receiver mesh, the lightning connector, and the speaker. The brush should be clean and dry and have soft bristles. If your gadget is in a case or bumper, make sure that it doesn't block the speaker. Also you may use rubbing alcohol, acetone or methylated spirits to get all the extra dirt out.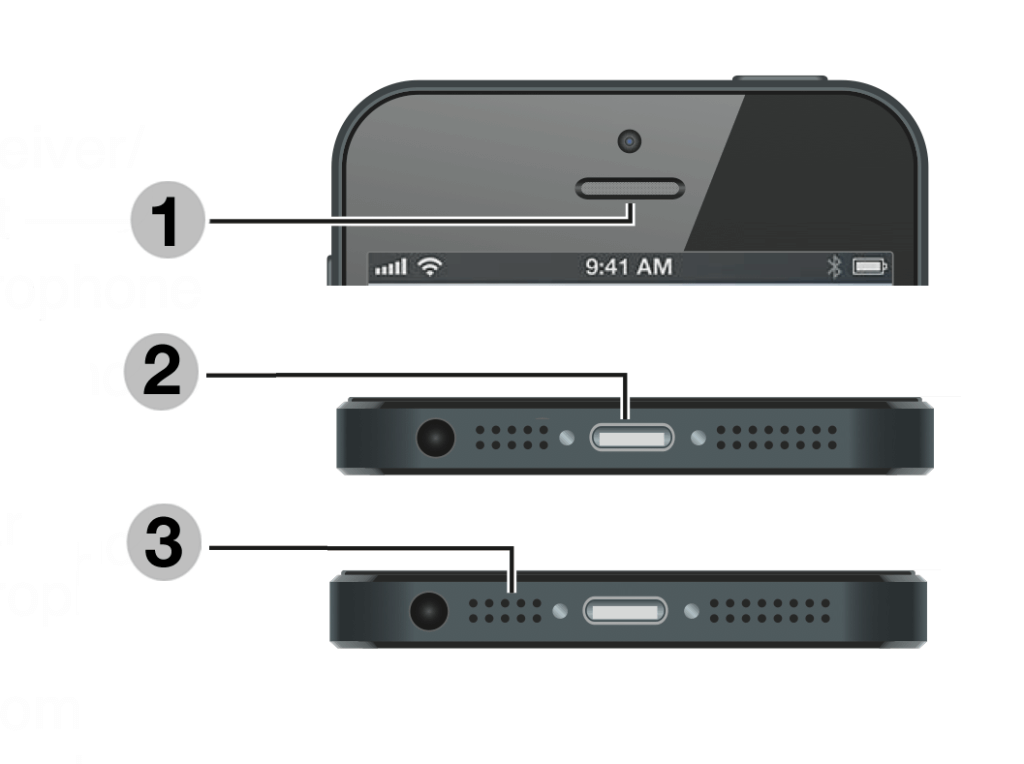 6. Turn off Bluetooth
You might have paired with a Bluetooth headset that is nearby. So you can't hear the sound without this device. Turn Bluetooth off (choose Settings > General > Bluetooth) to unpair with a headset.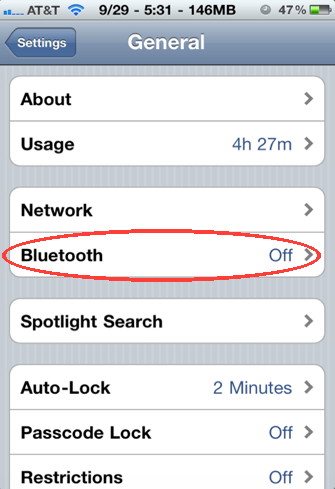 Alternatively, just switch Blutooth off on the lockscreen.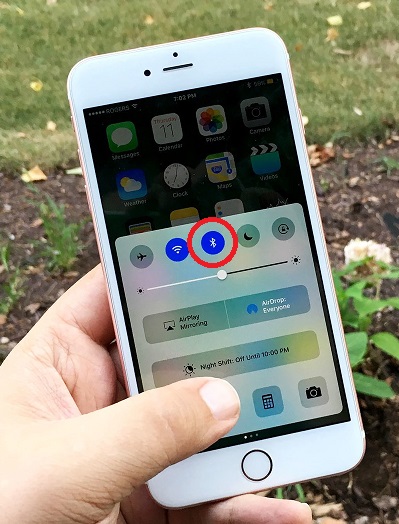 7. Restore an old version with speakers working
If you did a backup of a totally working iPhone system, you may switch back to it. Note that any pictures, media, and contacts you added after this backup will be removed. Go to Settings > iCloud. Choose Storage & Backup and pick up the backup you want to restore. Alternatively, you may restore an iPhone copy via iTunes.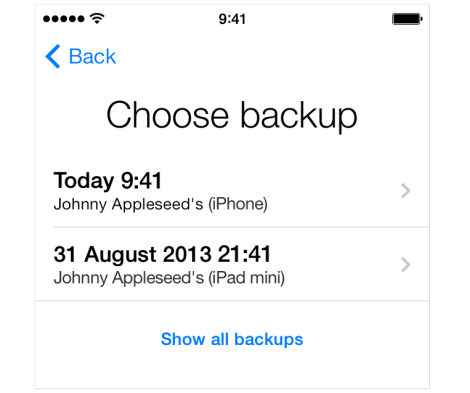 8. Tap the right bottom corner
This solution is a bit weird, but it has worked successfully for some people. You need to squeeze the bottom righthand corner of your iPhone above where the speaker is. Hold that grip for about 20 seconds. The connector may be loose, so this action will reposition it correctly.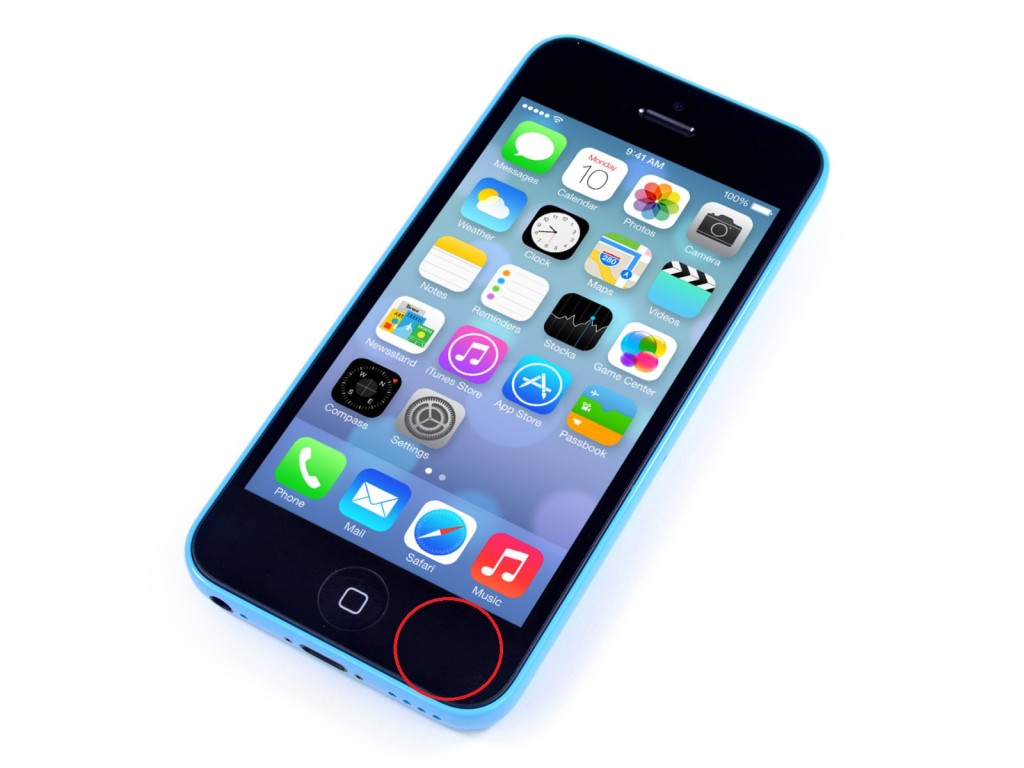 9. Adjust volume while gaming
Sometimes it helps to get sound back on iPhone in apps. Find and open some app or game that has music or sound effects. Adjust the volume with the volume buttons or the slider in Control Center on the lockscreen.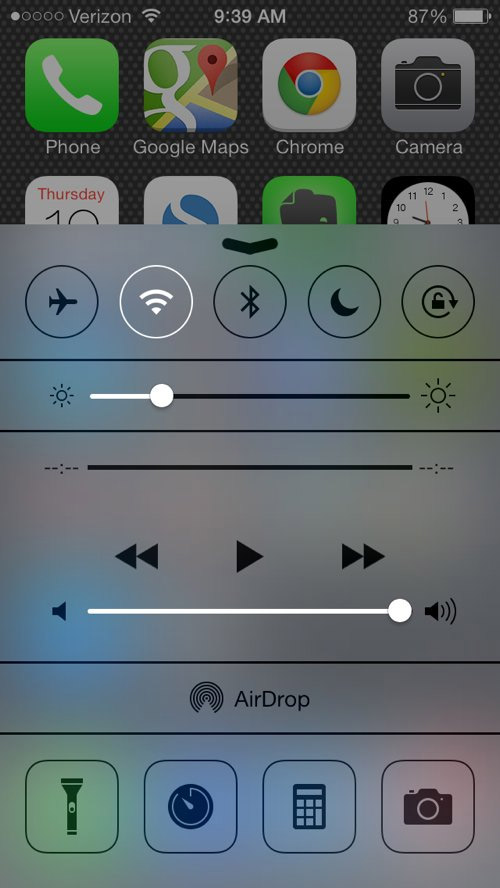 10. Update your iOS to get sound back
Update your device to the latest iOS version. Go to the Settings > General > Software Update and check if your iOS version is the latest. If no, proceed with the update.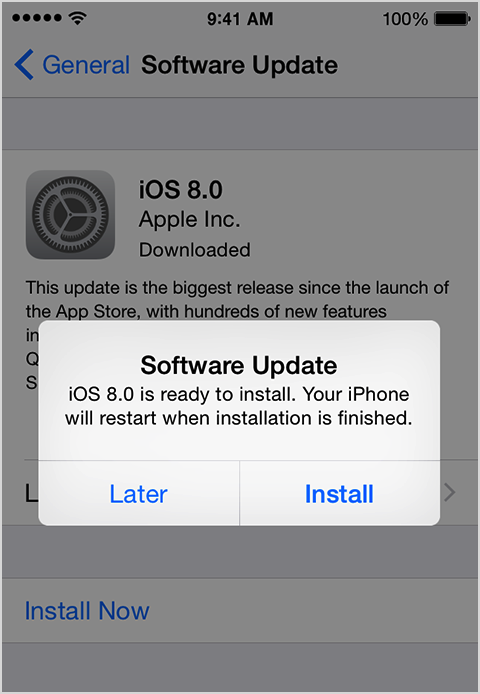 To check out if those solutions helped you, try to download one of these free music apps and play songs with it.
In case none of these trouble fixes restored sound on your iPhone 6 or other model, you'd better address the professional Apple support and repair center. Perhaps, you will need to replace some iPhone details like earpiece speaker.
There are also many videos on YouTube concerning iPhone sound problem, for example this one:
Watch this video in MPEG2 in offline mode. Learn how to do it here.
Please share in the comments which solution helped you.
Bonus! Watch video files from iPhone to any TV set without Apple TV. How? Use our MP4 to AVI converter to get TV-ready videos.
Comments
comments