Chris Pirillo is a famous Internet vlogger and a well known tech figure in Seattle. He appeared online in 1996, and has been spreading his knowledge about tech ever since. Now Chris has dozens of projects and thousands of devoted followers. Apart from the sites, Chris has an incredibly popular YouTube channel where he vlogs about software, hardware, mobile apps, games, provides his reviews on the latest tech trends and news. Check Chris' experience and ideas about YouTube future in our post.
SEE ALSO: Cut the Rope ZeptoLab: Interview with Founders
Christopher Joseph Pirillo or simply Chris Pirillo was born on July 26, 1973 in Des Moines, Iowa. He is the eldest of the three children. After school, he went to the University of Nothern Iowa and graduated with an English degree. Later he moved to San Antonio, Texas where he worked as an English teacher at Coke R. Stevenson Middle School.
In October 1996, Chris registered his first website – lockergnome.com. It was started as a mailing list that offered tips and tricks for operating systems, software and web site suggestions. Now lockergnome.com has become a blogging network with over 100,000 members.
His next step was spreading his experience via live conference. And in 2001, the very first Gnomedesk took place. It was a yearly conference that covered art, technology, science, blogging, and social media. Originally held in Iowa, Chris' native place, Gnomedesk moved to Seattle. The last conference was held on November, 2011 in conjunction with the Seattle Interactive Conference.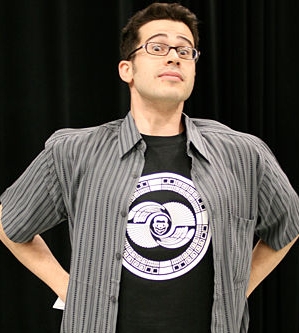 As we told you above, Chris is a very famous YouTube vlogger. In 2013 he even set up VloggerFair – a meeting for all Seattle YouTubers. Since Chris has been on YouTube for yers, we decided to interview him and learn his opinion on most vivid YouTube questions.
Freemake: Chris, you are a successful YouTube blogger. What tools and software help you create and upload YouTube videos?
My success is measured in the impact that I have on others and I tend to try to find tools, hardware, software and services that just make it easier for me to get things done. I don't want any fuss when it comes to producing the content for YouTube.
I happen to use a super wide-angle lens to record videos for YouTube. I honestly recommended using the cameras you have on you. Use your smartphone as long as you're not recording vertical video.
In terms of software I appreciate Final Cut Pro. I honestly don't do a lot of video editing. I hate video editing and I do it every day. It's a part of the routine of YouTube video production.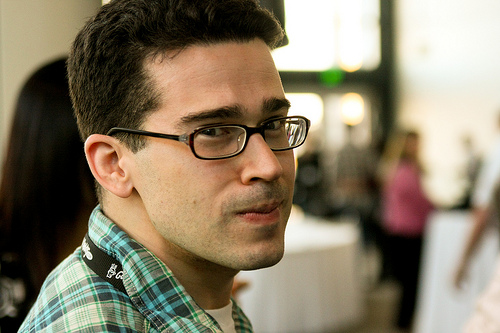 Freemake: Vimeo is popular among professional short movie authors. Is YouTube a right place for creative content or it's a place for cats and Minecraft screencasts?
I think YouTube is the place for all people. You're right that Vimeo is taking a more artistic bent over time. But it doesn't say you can't upload something like that on YouTube. In fact you probably get greater engagement on YouTube thank to a larger community. YouTube video traffic is driven through search and throughout external sharing of content.
I absolutely do believe that YouTube is the right place as much as I would say Vimeo is great, too. But YouTube is a part of our culture that makes it the right place for creative content and, yes, for fun stuff too like Minecraft screencasts.
Freemake: A year ago we made the infographic stating "YouTube Killed TV". Do you agree?
Well, yes! There's so much valuable, useful and entertaining video on YouTube that we don't need television in the traditional sense as much is television needs us. And I think at the industry cannot change the fact that YouTube is a great counterbalance.
What I do on YouTube is being myself and sharing information, experiences and thoughts with others at YouTube platform. You can't get that on TV. I have more interaction with the community on YouTube than on television. This wall separates you and television.
Freemake is the author of top-notch YouTube Program by Freemake, so we can't help asking the next question.
Freemake: Last year 4,000,000+ of people signed petition to YouTube asking to allow YouTube MP3 converters in order to download music videos for personal use. In your opinion, does YouTube need a "Download" button?
YouTube actually does have a download button but for the content you uploaded. I don't think that "Download" button is necessary. Google might be at risk.
If you really want the music, MP3, it's just a dollar. You spend more going to a restaurant or enjoying a hamburger.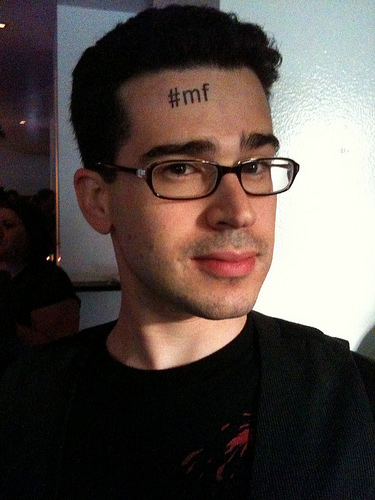 I am a fan of the music subscription services and I think that's probably going to be the future of music distribution. For ten bucks a month you can get all the music that's possible out there and it's really not that bad.
Freemake: Rumors say YouTube plans to set music subscription and turn into a music-video service. What do you think: won't it negatively affect independent YouTube video makers? What is the future of YouTube?
On YouTube there's video and music. So it's actually a step in the right direction for the industry player. Not just for video but also for music in general which of course will come hand-in-hand with video.
Listen to the continuation of the interview with Chris Pirillo:
More Facts about Chris:
In early 2010, Chris created his own weekly live video show that was called "Help Desk with Chris Pirillo" and was broadcast on Microsoft's Channel 9 site.
Later, in 2012 there appeared Gnomies – a subscription-based service that provided ideas on how to launch a startup online.
And that's not all! Apart from the network projects, Chis tried himself as a writer and even published several books and ebooks that are available at Amazon.
Moreover, a year ago Chris and his wife, Diana, became proud parents of Jedi Pirillo, their 1st daughter. Congratulation to happy parents!
Comments
comments