Photofacefun.com (also known as pff.me) is a nice online photo editor for making cartoon-like pictures out of your photos. Ready Photofacefun images can definitely decorate your social media profile or become a cool addition to a birthday gift. Let's see how the web editor works and what useful features it offers this year.
SEE ALSO: Best Tool to Convert Videos for Android Devices
SEE ALSO: How to Resize an Image: 5 Easy Ways
Photofacefun frames & filters
The website offers over 1,400 effects to choose from. The mobile version is available at m.photofacefun.com. In the left-side menu of the homepage, you can see all the effects collected under 28 topics, such as Advertisement, Cars, Nature, Love, Kids, Movies, Gadgets, 3D, etc.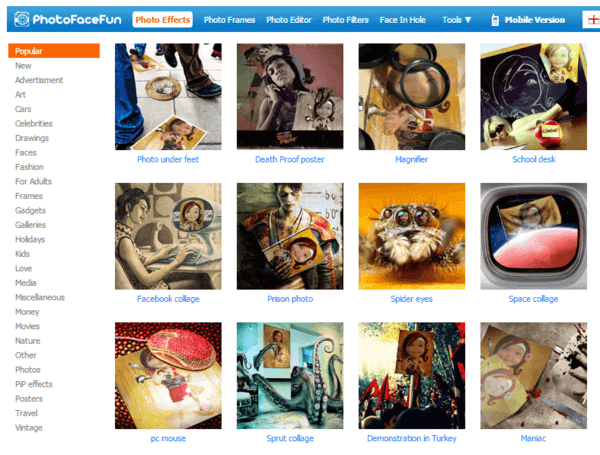 Some of the effects are based on combination of popular Internet memes and unusual attributes containing your photo. For example, your portrait among demonstration posters. Other effects just present the most common photo session concepts.
Basically, all the effects can be divided into two categories: with your face clearly shown and with some changes made to your photo. For instance, you may get your portrait as a mosaic on a brick wall, drawn with a pencil, or tattooed on Angelina Jolie's arm.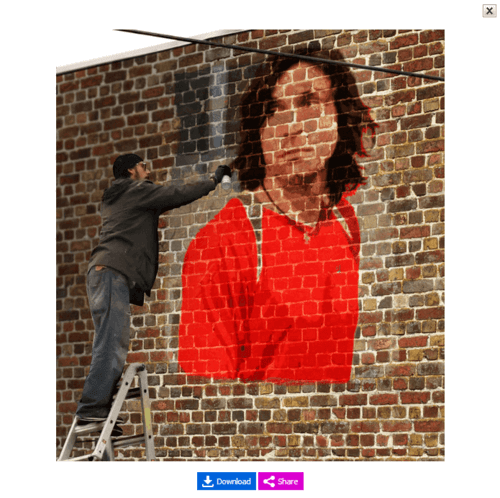 There are several sections of effects worth paying attention to.
the Movies section offers montage themes from popular films and cartoons;
the Advertisement effects allow you to fit your photo on street billboards, magazine covers, etc.;
in the Celebrities section you have the chance to take a photo with your idols;
the Faces section will let you turn yourself into famous characters and people like the president of the USA, Avatar, Agent 007, etc.
in the Photo Frames, you are welcome to put your photo inside a heart, crystal, iPhone book or any other digital frame.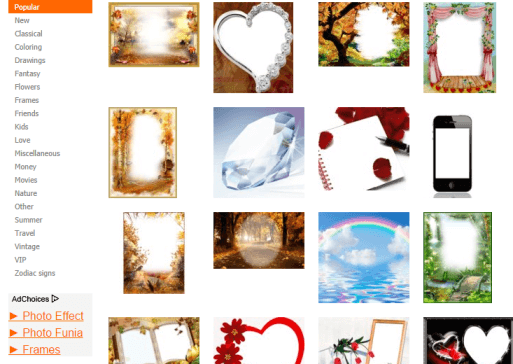 SEE ALSO: Photofunia: How to Edit your Photos for Fun
How wo use Photofacefun?
Step 1. Once you decided about the effect, choose it and upload your photo.
Step 2. The editor will require to crop the image if it does not fit the template parameters.
Step 3. In a moment, you'll get the result. You may download the image in JPG format or share in the social media channels.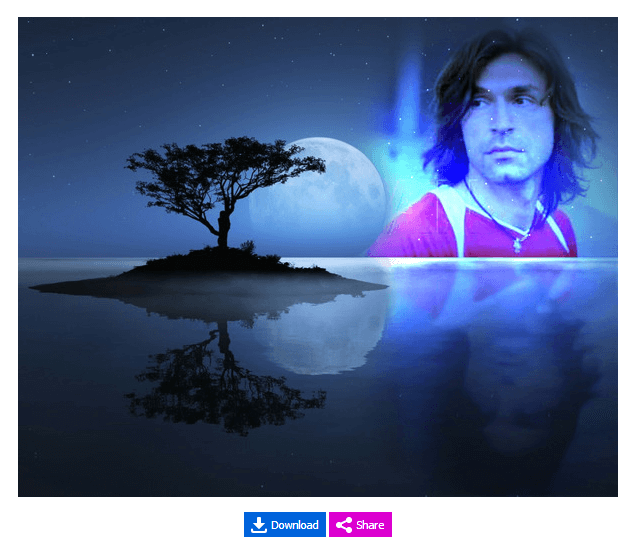 Please note that the resulted pictures are not very large in dimension, up to 600×600 pixels. So it seems problematic to use them as wallpapers or backgrounds.
Advanced features
If you are an advanced user, you can open the built-in Editor to improve the uploaded photo. You can crop, rotate, adjust brightness and colour saturation, sharpen, remove red eyes. Some decorating like adding speech bubbles and stickers are here for you as well, and they will make your card even more pleasant.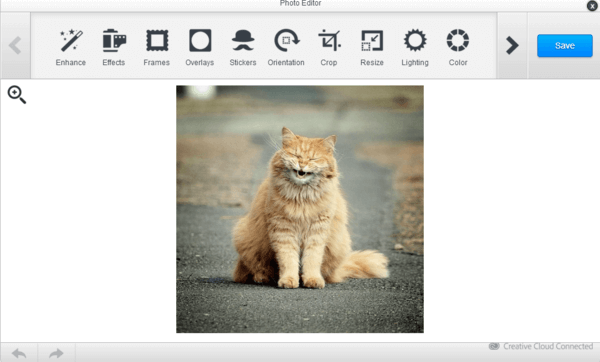 In the Photo Filters, the online tool offers you to apply a filter to your uploaded photo face. Just like many other photo editing tools, it makes plain photos look very artistic.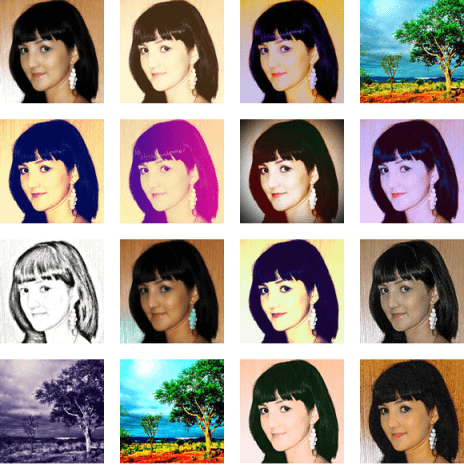 If you want to play a joke or create a hilarious collage, you can visit the Face In Hole section. As obvious from the title, here are dozens of templates to make laughable images. Unfortunately, the editor doesn't fit the face automatically, so you need to do this manually.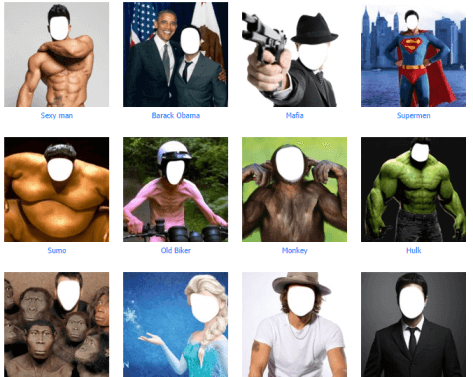 Under the Tools menu, you'll find a bulk of nice options:
making collages;
photo cutting;
resizing;
making avatars and covers for social media channels;
and even the collection of HD wallpapers.
You may also save all your edited pics to a PC and burn photo DVD slideshow with them using our free DVD burning software.
Not long ago, Photofacefun developers released an Android app with the same functionality. So you can get cool images straight on your Android phone. iPhone users may try the mobile version of the website.
All in all, Photofacefun editor contains everything you may need for quick and simple photo montage. In case you need a good video editor, try our Movie Maker alternative.
Comments
comments