Whether you're a photography amateur or someone who just wants to improve the look of photos, one thing is clear about the Android platform – there are dozens of applications and most of them are disappointing. Don't worry because we prepared a list of the top 10 free and paid photo-editing apps which you can download at the Google Play Store. Together, they make 10 best photography apps for Android of 2019.
SEE ALSO: Best Photo Editors for iPhone and iPad
TOP 5 FREE
SEE ALSO: Edit Videos Free with Freemake Movie Maker for Windows
PicSay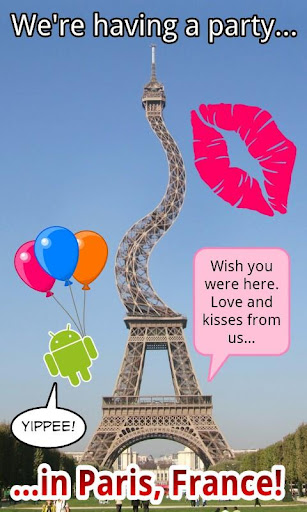 PicSay is an app that combines basic editing features and a few extra perks to produce interesting photos. The app lets you perform basics adjustments on exposure, contrast, temperature, tint, saturation, brightness, and hue under the "Add Effects" tab. The following features are also under the same tab:
distort for creating a bulge, sphere, stretch, or twirl effect
spotlight
pixelize
dizziness
rainbow
invert.
Most of the aforementioned effects are unique to PicSay but what really sets it apart is the ability to add Word Balloons, Titles, and Stickers. These additions have customizable fonts and colors and you can arrange them anywhere on photos.
Download PicSay from Google Play
Little Photo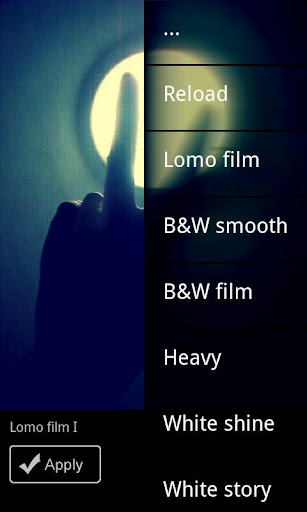 One of our favourites, Little Photo is mostly a photo filtering app with a few basic features like adding frames and rotating pictures. You can adjust the intensity of these filters to suit your taste. It is much easier to use than PicSay but has a few advanced features like multi exposure, burn spot, and body glow.
UPD: the app is no longer available
Pixlr-o-matic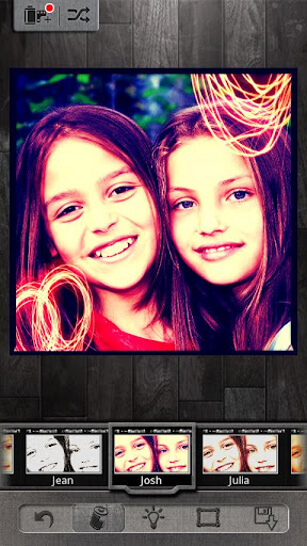 If you think Little Photo had great filters, this is even better as it offers dozens of options. Filters are arranged based on three categories – photo filters, light filters, and photo frames. The only drawback is that you are limited to using one filter at a time for each category. If you wish to apply multiple filters, you would have to save an edited photo and load it again. All this trouble is worth the hassle though because Pixlr-o-matic has no ads whatsoever.
Get Pixlr-o-Matic on Google Play
Read our detailed review of Pixlr
AfterFocus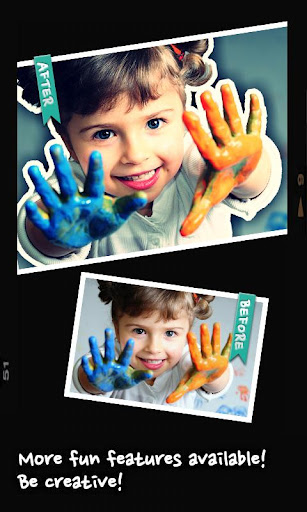 AfterFocus takes mobile photography to the next level because you can create DSLR-ish photos with it. Apply Focus on the object that needs focusing and set Mid and BG focus on the background for depth. Once you get the hang of it, you can create stunning photos that seem as if they were taken with a professional camera!
AfterFocus for Android on Google Play
Retrica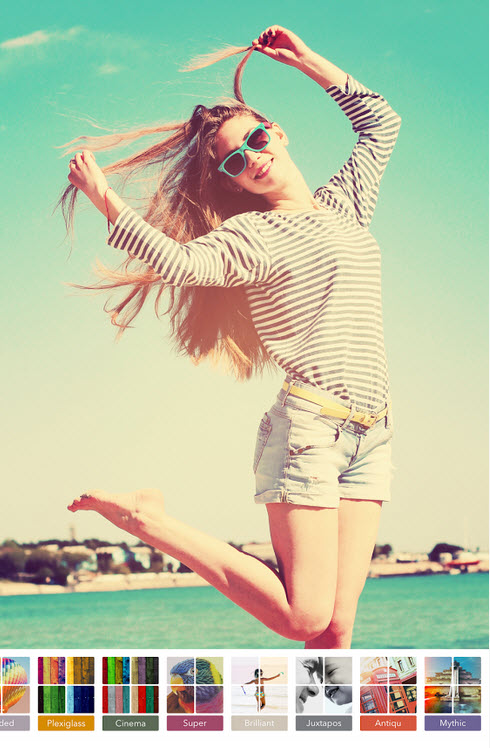 Retrica is a colorful app to help you add live filters and trendy logos to your photos. With over 100 filters, you'll never run out of options. You may even preview your photo with filter before you snap. Other options include:
classic vignette borders
making collages out of consecutive photos
blur
uploading photos to social networks.
TOP 5 PAID
PhotoShake! Pro ($1.99)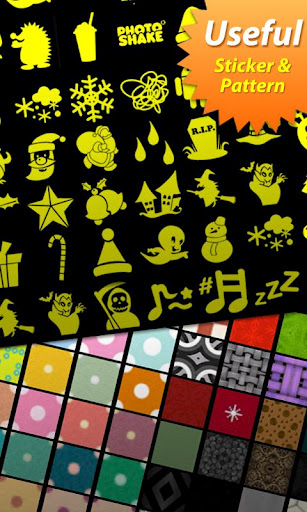 PhotoShake! Pro lets you create photo collages. Select the photos you want to use and randomly switch between different arrangements by shaking your phone or tablet. Choose from dozens of papers as background and move photos around within mini-frames. After editing, you can share photos to the most popular networking sites for everyone to see. There's also the option to add stickers and speech balloons much like PicSay Pro.
UPD: the app is no longer available
PicSay Pro ($3.99)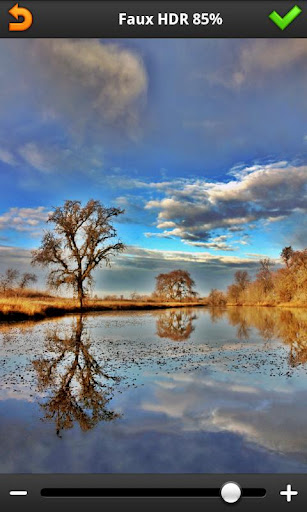 PicSay Pro is a premium version of PicSay. In addition to the basic editing features of the free app, it allows you to adjust the photo's RGB and sharpness. Other adjustments you can make include:
smooth for reducing pixelation of low-quality photos
blur
boost
fix Red-Eye
crop and straighten
resize
rotate and flip
masked effects to apply filters and effects on selected areas
history paint to undo all changes on selected spots.
On a separate tab you will find "Add Effects" which includes Paint, Insert Picture, Pop Colors, Distort features, Color Adjustments, Artistic effects, Photo effects such as Lomo and Faux HDR, and a variety of filters and frames. Adding Stickers, Word Balloons, and Titles are also not to be missed on PicSay Pro but with the added benefit of free font packages. The app saves photos at higher quality.
Buy PicSay Pro for Android on Google Play
TouchRetouch ($0.99)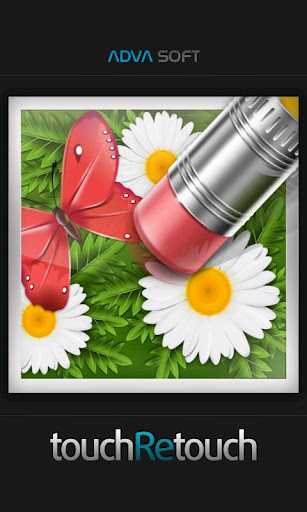 It has all the features of TouchRetouch Free but with the added feature of Clone Stamp for creating cleaner looking photos after the deletion of blurry or unnecessary elements or objects. There's also a 1:1 image view, the ability to save EXIF data, and several additional settings. The best part about it is that there are no ads and images are saved in full resolution thus retaining the quality of photos.
Get TouchRetouch paid version via Google Play
Awesome Miniature Pro ($3.99)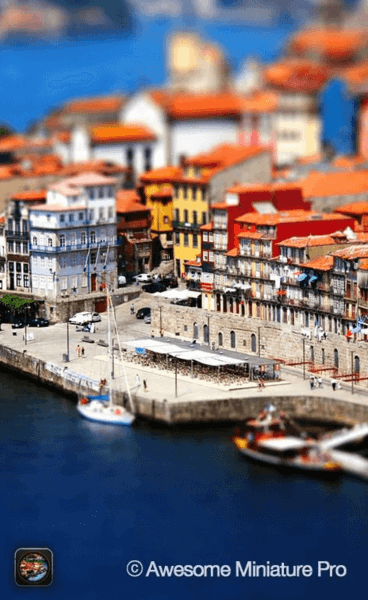 It is the best app for tilt-shift addicts who want to add depth on their photos more quickly than with AfterFocus. Tilt-shifts are available in three formats: linear, oval, and round. You also get to adjust the blur strength and of course, tilt-shift coverage.
Apart from tilt-shift, Awesome Miniature Pro has a few simple filters – some from PicsPlay and others unique to it. Basic adjustments on exposure, color, white balance, vignetting, and borders may also be applied directly from the app. Awesome Miniature Pro does have a free version but has fewer features and limitations.
PicsPlay Pro ($3.99)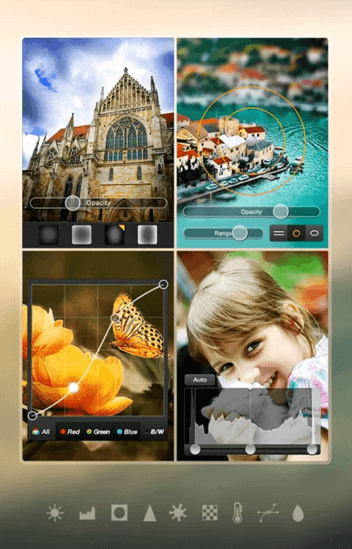 If you want to retain the quality of a high-resolution photo, this is the best photo editing app by far. It has an FX Studio which has about 200 filters in total. Filters are separated in 10 distinct categories so you can easily find what you're looking for. You also get to crop photos and rotate them; adjust exposure, color, and white balance; and apply stamps, textures, vignetting, and borders.
One of the greatest functions of PicsPlay Pro is the quick compare feature. This lets you compare an edited photo to the original. The recent update enables users to undo and redo changes which are useful additions.
Enjoy PicsPlay Pro on your Android via Google Play
Bonus! If case you need to transfer your creative video from Android phone to PC, use our MP4 to AVI converter for free.
Comments
comments