With lots of mobile apps for video streaming, it's no longer a problem to watch video on modern cell phones. No problem at all if you're connected to the Internet! But what to do if you're offline? Upload video files onto a mobile phone beforehand. But this is not so easy as it may seem at first, because the videos you watch on a PC or with a DVD player won't go well on your cellphone. Mobile phones are very selective as concerns video formats and codecs support. Plus, they all have different screen resolutions, so a good half of videos won't play for this reason. Still there is a way out. All you need is to convert videos for your mobile phone.
You may easily prepare videos for your phone with the help of Freemake Video Converter. Just follow the steps below.
SEE ALSO: How to Choose Safe YouTube Converter?
SEE ALSO: 7 Free Ways to Watch Movies on iPhone & iPad
How to Put Video on Any Phone?
Follow the steps below to learn how to put a video on a mobile phone:
1. Add video files
Run the program. Use "+Video" to find video files, "+DVD" to add a DVD folder (or rip your DVD with DVD Ripper and get a multimedia file in advance), "+URL" to download videos from the Internet, e.g. YouTube or Vimeo.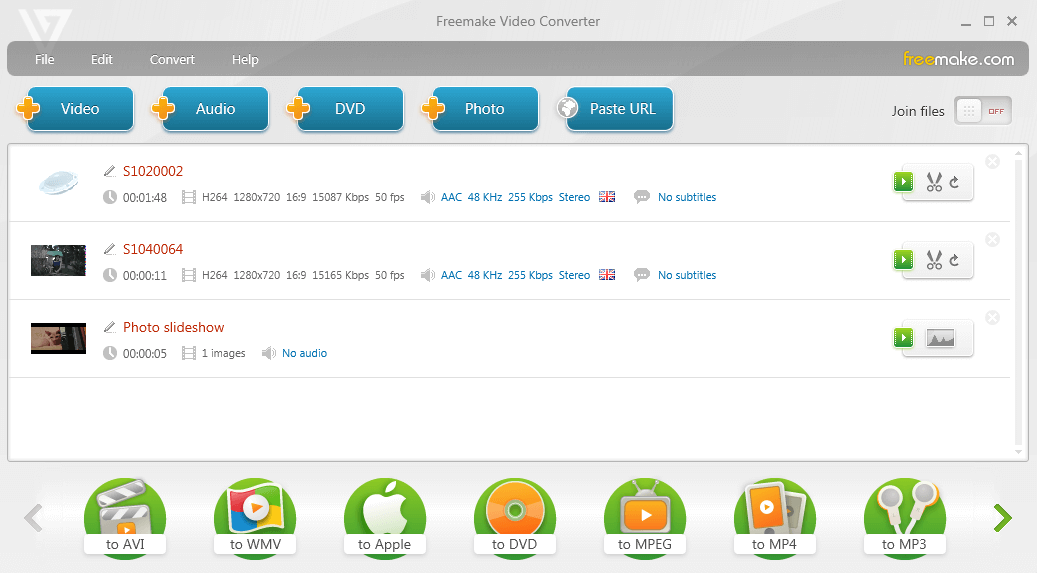 SEE ALSO: How to download video free?
SEE ALSO: Best Free DVD Burner Software by Freemake.com
2. Choose or make a preset
Freemake Video Converter has a lot of ready presets (templates for video conversion with all parameters already defined) for most Apple, BlackBerry, Samsung, Nokia, and Android-based phones.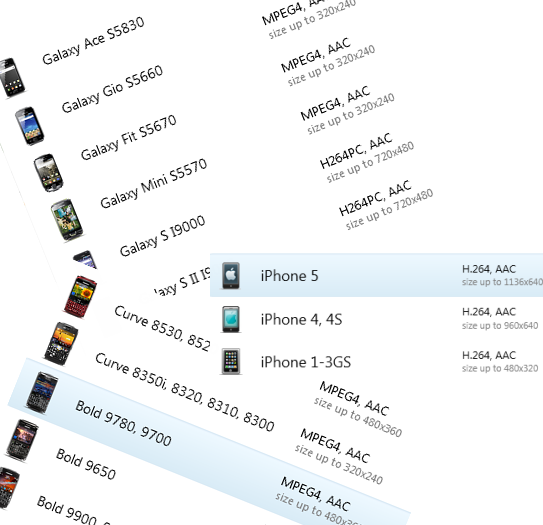 So first look for a ready preset for your phone model.
If you have an Android phone (HTC EVO, Motorola DROID RAZR, Samsung Galaxy S III, LG Optimus), you just need to know your screen resolution to choose a right preset (read below about how to find your screen resolution).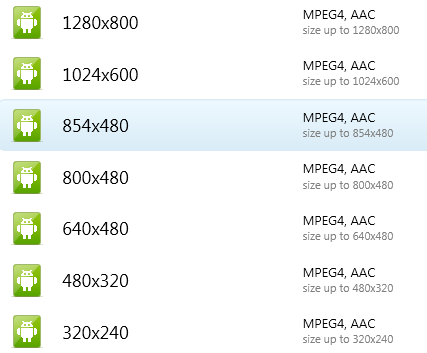 If you can't find a preset for your phone, you may easily create it with Freemake Video Converter.
You need to know the following video specs for your mobile phone model:
supported video formats;
frame size (video resolution);
bitrate;
frame rate;
audio codec;
audio bitrate;
channels;
sample rate.
Some parameters (video and audio bitrates) are usually calculated automatically. For other specs (frame rate, channels, sample rate), the value "Original" may work in most cases. So you may try to create a custom preset for your mobile phone, just knowing its supported video formats, audio & video codecs, and video resolution.
There two ways to find them out:
Shoot a video with your phone, transfer it to a PC and view its parameters. You may either do it with MediaInfo tool, Freemake Video Converter, or just viewing the file Options (Right-button menu>Properties>Details).
Find out your mobile specs on the Internet. We recommend using these services to learn what video parameters you phone supports:
Phonearena or GSM Arena – here you can find information about phone screen resolution (use this value for video resolution parameter) and supported video/audio formats;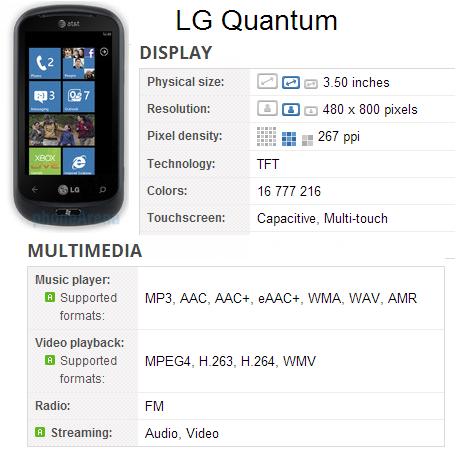 Wikipedia – for some popular models there is detailed information about all specifications including video support or compatible media formats;
Amazon – each Amazon item has a detailed description, so Multimedia info is often provided;
phone manufacturer's website – the last resort if the previous services were uninformative.
If you still can't find some specs, you may try your luck and make a preset with the most common parameters:
video format: MP4
video codec: H.264 or MPEG4
audio codec: AAC or MP3
In case you own a rather old phone, you may try 3GP presets (provided that your telephone supports video playback at all).
When you have all needed parameters, pick up the needed video format, enter your specs into the preset editor, and save the preset for further use.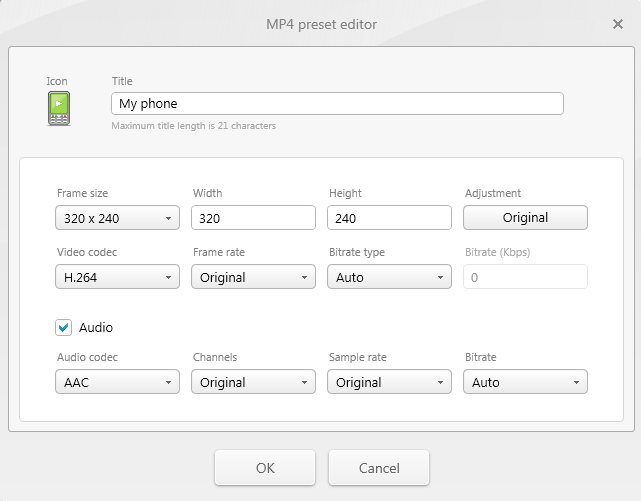 3. Convert video
Choose your preset and click Convert. If you prepare videos for your iPhone, tick the option Export to iTunes to easily transfer your new videos to the gadget. In other cases, just connect your telephone to the PC and send files as to it as to a regular USB drive.
Comments
comments