If you have ever had problems with freeware, you'll be really precautious before installing any new software. Needless to say, if it concerns YouTube conversion, you'd like to check reviews of an unknown YouTube converter twice. Let's see how to choose a safe YouTube to MP3 tool and what rules to observe while selecting it.
List of Best Safe YouTube to MP3 Converters
It's hard to provide a long list of safe YouTube converters. There are only 3 YouTube multimedia converters for Windows OS that are worth downloading and installing on your PC:
aTube Catcher

by Diego Uscanga;

Free Studio

by DVDVideoSoft.

All those tools meet the criteria of safety, namely they don't install any third-party tools without your permission. Those tools don't require registration or providing any personal data. Antivirus programs don't flag these tools.
SEE ALSO: 8 Free & Safe File Sharing Sites for All Your Needs
Unfortunately, there are no online YouTube to MP3 converters that meet safety standards. Here are the reasons why. In fact, you can find dozens of free online YouTube to MP3 converters in Google. However, most of top 10 results presented in Google search show intrusive ads which are unsafe for work and kids, or annoying popups or animated banners that look like scams or malware. Such online converters have so many Download buttons that you don't know which is correct. The resulted audio file may be also zipped as an archive containing inclusive software or may even ask for a payment for unzipping.
YouTube Software Safety Tips
Anyway, even using YouTube converting freeware it's highly recommended to be careful. Before clicking a download button, you'd better take a look at these 7 key safety tips:
1. Download a YouTube Converter from the official websites or reputable archives only
Famous software developers like Freemake.com or DVDVideoSoft host their installation files on their official websites, so you may be sure that you download the genuine software as it is provided by the developer.

Try to avoid downloading software from unknown developers' websites, especially those who host their tools using free hosting services and whose websites look amateurish or outdated. Still, if you prefer to get software from such a developer's website, then make sure it doesn't redirect you to weird sites, open pop-ups or ask for personal information (logins, passwords, credit card details, mailing address, etc.).
You may also take all the advantages of Google search and land at popular download sites like Cnet or Softonic. As a rule, they test freeware before publishing it on their site. However, those archive websites may bundle free software with their own toolbars offering opt-in advertising. Therefore, be careful with Download buttons like the one below.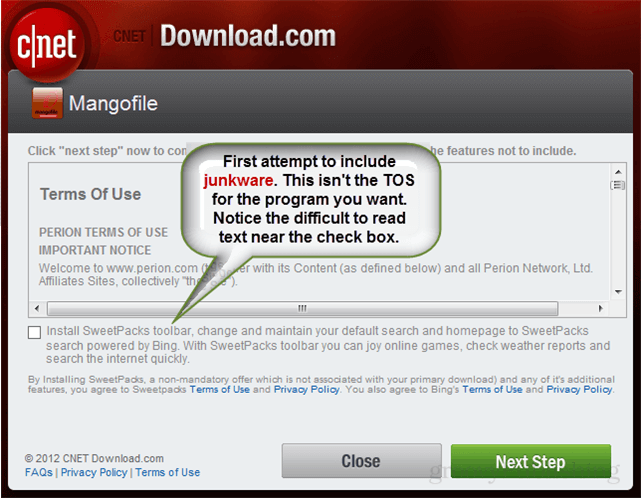 UPDATE: Such CNet monetization program is paused now.
2. Look for freeware reviews
If you download a famous YouTube converter, it has dozens of reviews from editors and ordinary people. Read them carefully and compare them. Top magazines like PCWorld or PCMag provide detailed editorial descriptions and their expert opinion. But remember user reviews or comments might be biased and you shouldn't trust only users' ratings.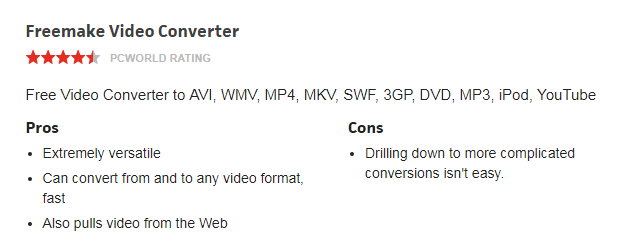 3. Scan a download with antivirus
If you decided to download a YouTube converter, your next step should be an antivirus check-up. You can use your antivirus or a web service like VirusTotal.com that analyzes each file with a bunch of antivirus programs. Getting no alerts will mean that the new YouTube converter is likely to be safe to run. Several alerts from unpopular antivirus tools aren't a reason for panic, either.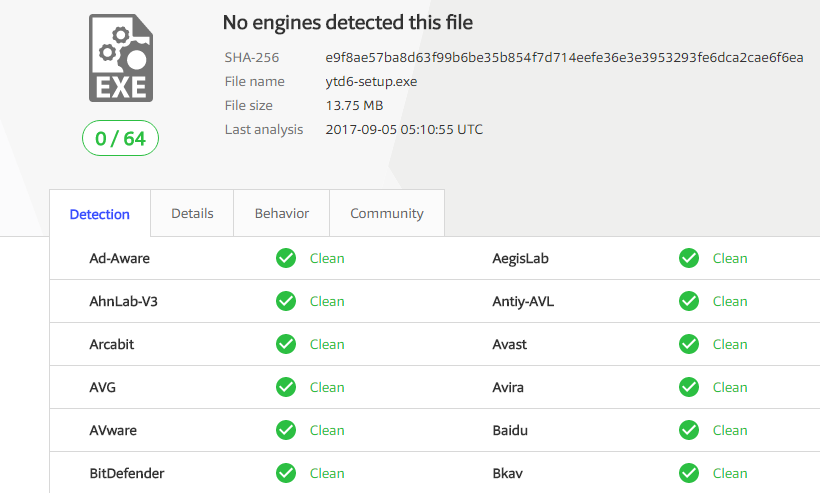 4. Don't enter excessive personal info, if it's not necessary
If you can watch a YouTube video without login in to your YouTube account, then any YouTube to MP3 converter doesn't need this data. If a YouTube to MP3 tool asks you for credit card information, PayPal email, telephone number, or other personal info, stop using it. Of course, some premium options may be paid within the software, but this is usually clearly said on the developer's website and within the software.
5. Make sure you download videos from YouTube website
Some YouTube converters launch a web browser inside the program and suggest you to search for videos there. If you use such freeware, look at a URL line and see, whether it's YouTube or not. The matter is that some deceptive tools download music from p2p websites or illegal music archives.
6. The tool should work as advertised
Test your new YouTube to MP3 converter, it should work as described without any breakdowns and scary alerts. The audio files should be downloaded in a decent quality and in full length. The process shouldn't take much time. It's good if the software provides a song preview before download, so you could make sure you download what you need.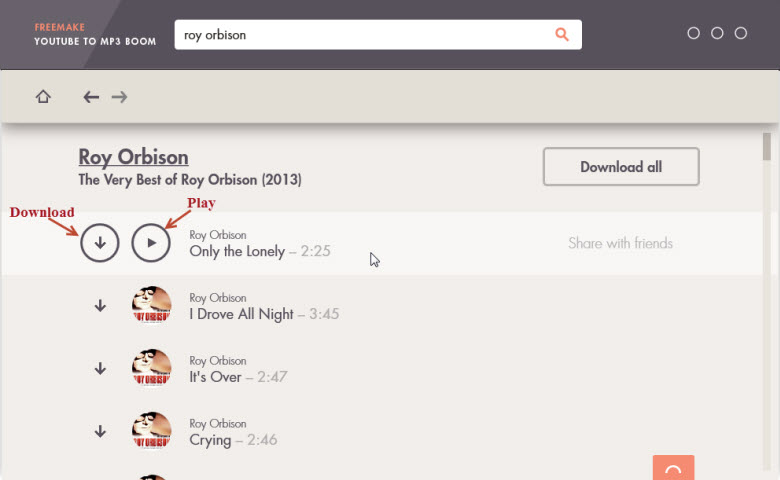 If it's declared that the tool should save the videos in AVI format, make sure that MP4 to AVI conversion is really supported.
DISCOVER ALSO: DVD to MP4 Converter [FREE]
7. Monitor your PC behaviour
You may notice certain changes in your computer's performance after you installed new software onto it. For example, a PC might become slow, there are unknown processes in the taskbar, it's time to get rid of such a YouTube converter.
Some tools (especially online YouTube converters) require Java extension to fulfill the downloading tasks, but this is already old school. Programming is so advanced nowadays, that old Java-based applications seriously lose their modern competitors. So bypass the tools which offer you to install the Java applet together with it, as it's really RAM-consuming tool that needs to be constantly updated.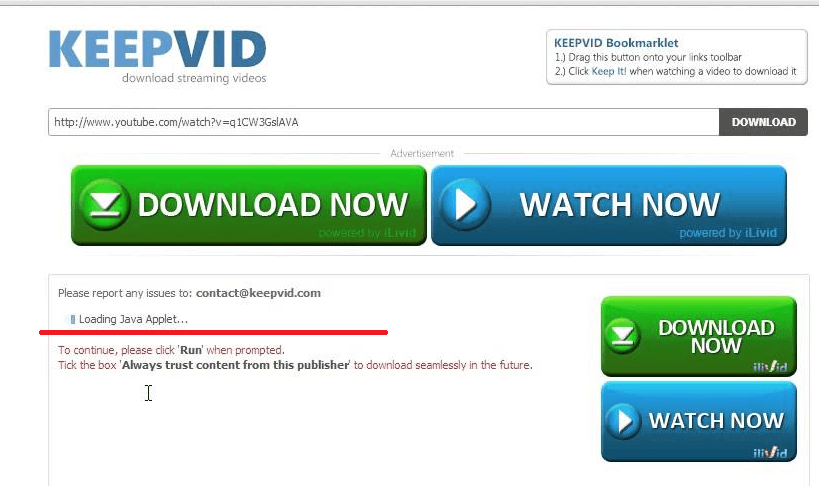 We hope you managed to find out how to choose a safe YouTube converter. Please don't forget that you can download a secure YouTube to MP3 converter by Freemake for free here.
And always use your common sense. If a program looks suspicious, ask about it at the comments below, we'll be glad to help!
Comments
comments