When your email box doesn't manage to send large files, it's time to use cloud storage services, which will easily save all the files for sharing. What you need to do is to choose a service, create an account and start uploading your files. Let's check what most popular file sharing sites and services you can use to achieve your goal.
Dropbox
Dropbox is widely used by Internet users. It lets you keep and share all possible files: audio, video, ebooks, images and many more. The service has apps for all modern operating systems. Thus, your files sync between all devices and you can access them from any place with the Internet connection. The basic Dropbox account is free and gives you 2GB of storage. If you reach this limit, you'll have to either delete some files or upgrade to Pro account. It'll cost you $9.99/month for 1TB of space. Moreover, you'll have additional sharing options such as link password protection, and remote wipe for lost devices.
SEE ALSO: How to Compress Videos for Fast Sharing
By the way, Dropbox offers a referral program. If you invite your friends to join Dropbox, you'll get extra 500MB of space for each friend who's joined Dropbox.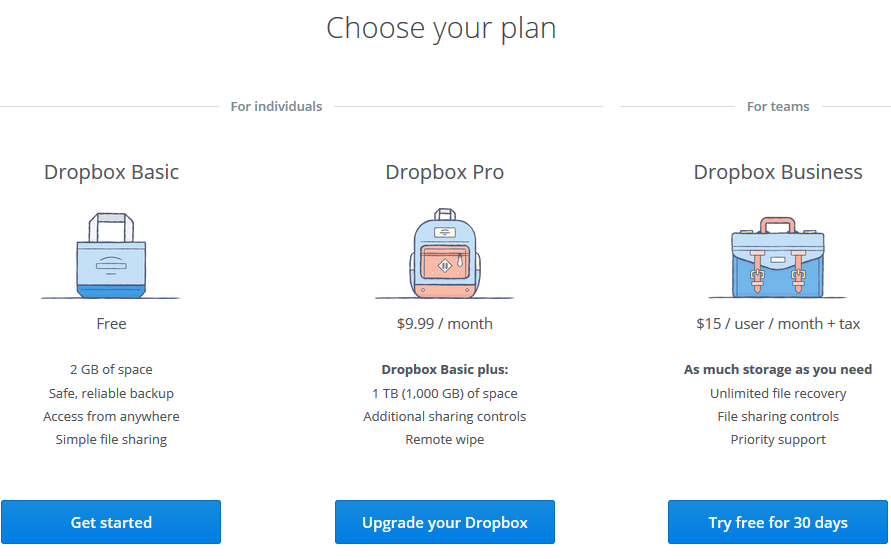 Google Drive
SEE ALSO: How to Register Microsoft Account ID and Use All Microsoft Features
Google Drive is no less popular than Dropbox. With all the same options, it lets users store up to 15GB of files with a free account. If it's not enough for you, choose a 100GB plan for $1.99 per month or a 1TB plan for $9.99 per month. Apart from the file storing, Google Drive makes it possible to create Excel, Word and PowerPoint documents online, edit them and keep for as long as you wish. The service has free mobile apps, so you can keep all the necessary stuff always with you. You don't have to create a separate account to use Google Drive, it is accessed with your Gmail account.

OneDrive
OneDrive is familiar to all Windows 10 users. It goes pre-installed with an option to save pictures and documents automatically. However, if you don't want to upgrade to Win 10, you can easily create a separate account. The free one will give you 5GB of storage. Basic plan will offer you 50GB for $1.99 per month.
OneDrive also offers business plans that come together with Office 365 applications like Word, Excel, and PowerPoint for your PC, Mac, or iPad.

iCloud
SEE ALSO: How to Create, Change or Reset My iPhone Apple ID
iCloud is a service for users of Apple devices. It lets you backup pictures, contacts, mail, calendar, notes and other apps from your iPhone, Pad or iPod Touch. By default, iCloud gives you 5GB of free space. Since iPhone has a great camera that can be even better with special photo apps, 5GB are usually not enough. When you reach the limit, upgrade to one of the following plans:
50GB for $0.99/month
200GB for $2.99/month
1TB for $9.99/month
The prices differ from region to region. To learn current plan prices, check this link.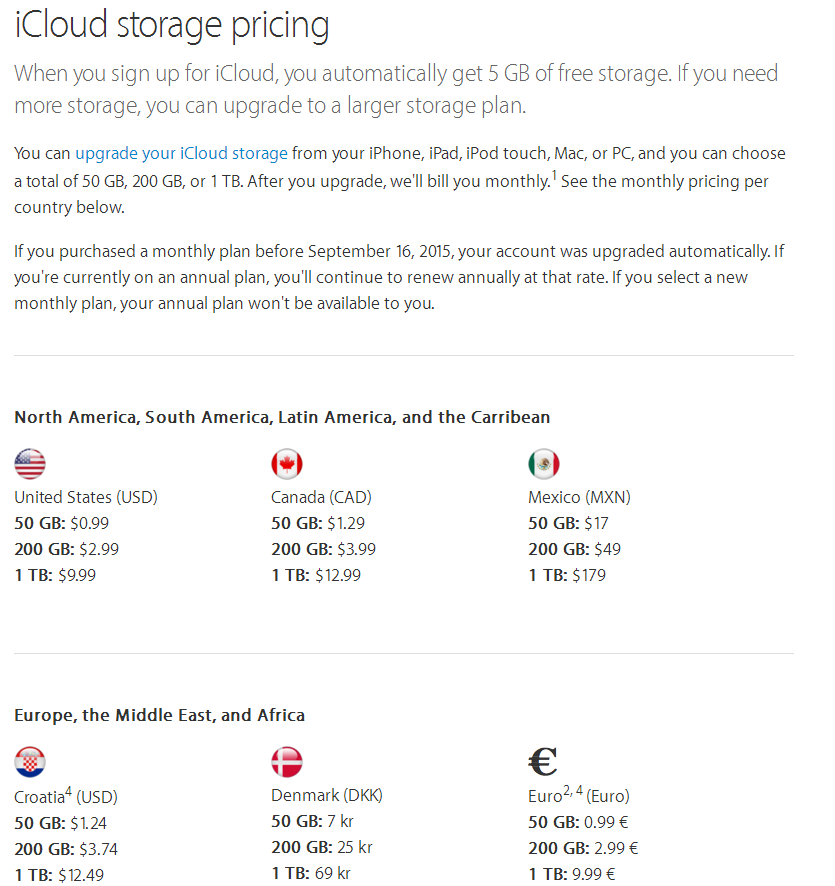 Box
Box is more cloud service that lets you keep and share files online. The free account can host up to 10GB of data. The maximum size of an uploaded file should not exceed 250MB. For those who'd like to upload full HD videos, there is a personal account with 100GB of space and 5GB max file size for only $10 per month.
Box also offers a solution for business. There are three plans that you can choose from:
Starter will cost you $5/month/user. It is perfect for small teams with up to 10 people. This plan provides 100GB of free space and the size of one file is limited to 2GB.
Business plan costs $15/month/user. It offers unlimited storage, but the size of one file should not be higher than 5GB.
Enterprise plan is available on demand.

OneHub
OneHub cloud service offers only plans for business. There are two plans available:
For the 1st one you'll have to pay $99.95 per month. It includes 5 users. Any additional one will cost you $15/month. You'll get an unlimited storage, but your file size should not exceed 5GB.
The second plan is available for $29.95 per month. It includes 3 users. In case you have more workers, you'll pay extra $10 for any additional user/month. The space is limited to 1TB and the maximum file size is 5 GB.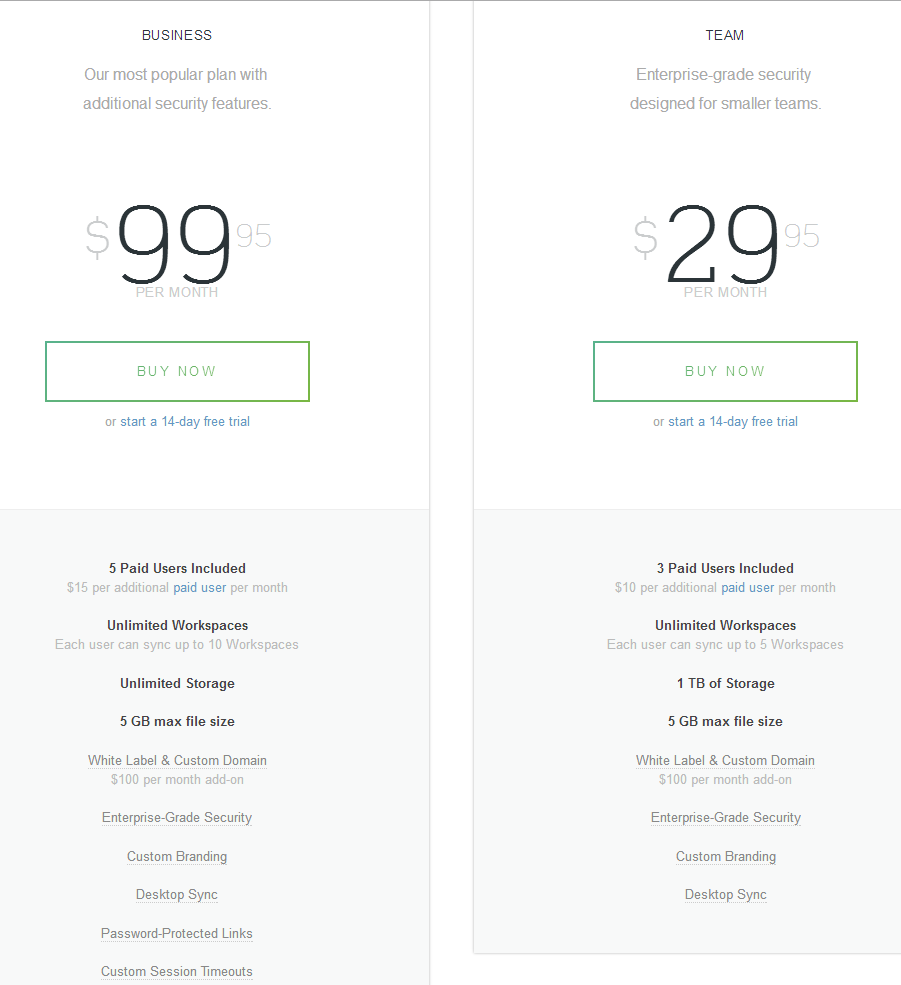 4Shared
4Shared.com gives you 15GB of free space at first. But you can get a premium account with 100GB for 3-6-12 months at different prices. The process of sharing is very easy as there is a drag-and-drop window where you can move the necessary audio, video, archive, photo or book files. The service has a mobile version for an easier access on the go. And you can search for different files, which means, that your documents may be found as well, unless you make them private.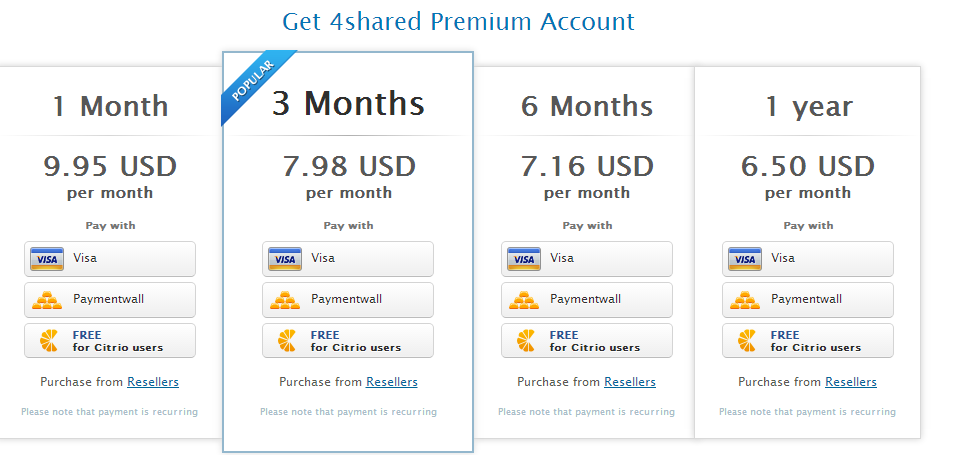 Mediafire.com
Mediafire.com proposes you 50GB for free. To get more space you can upgrade to Pro or Business plans: for $3.79/moth for 1TB or for $39.99/month for up to 100TB. Like all the previous services, Mideafire possesses web, desktop and mobile versions. The creators guarantee the security of your files and assure you, that their service is perfect for sharing through social media. Besides, the interface is splendid and vivid.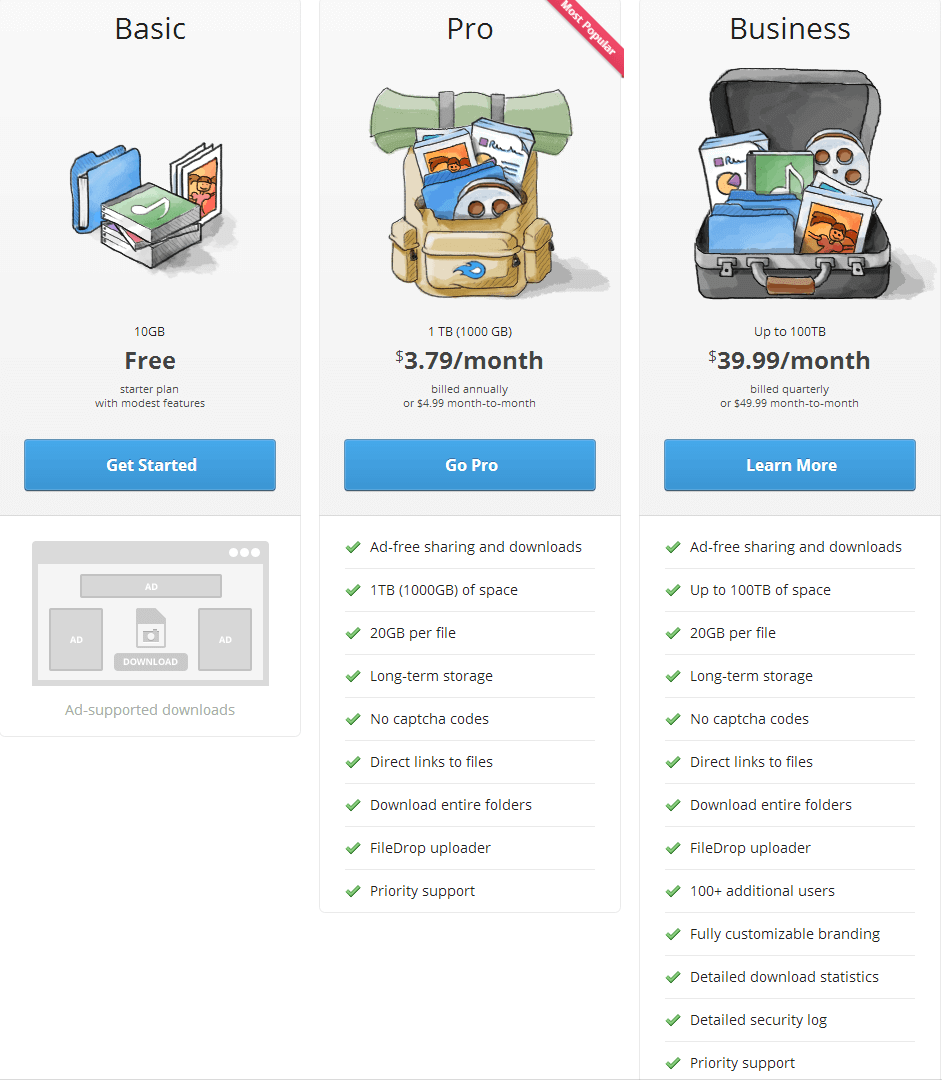 Mega.co
Mega.co will give you 50GB for free, what seems to be a great deal in case you need to store a lot of HD pictures or movies! When you run out of space, you may get up to 4TB at $29.99 per month. If it's too much for you, you may choose other plans like 500GB for $9.99/month or 2TB for $19.99. Its main principle is the security of the files you have a right for. The mobile apps are also available, so you can sync your data between all your devices.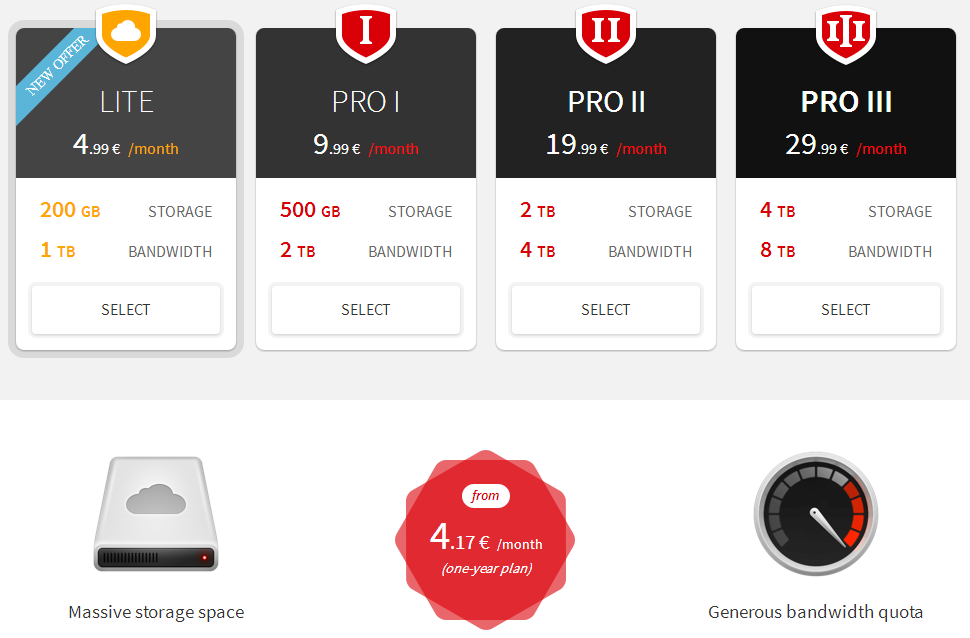 And what service do you use to share large files with your friends and colleagues?
Comments
comments