Did you download too many songs to your iPhone or need to free up iPhone storage to update iOS? Maybe you need to delete the default U2 album? Whatever your reason is, here you'll learn how to delete an album, song or all music from your iPhone & iTunes.
There are 2 ways to get rid of iPhone music:
via Settings;
via Apple Music app.
You can choose any of the two options you're more comfortable with.
What to do before?
Before deleting the music, go to Settings -> iTunes & App Store and see if iTunes Match is enabled.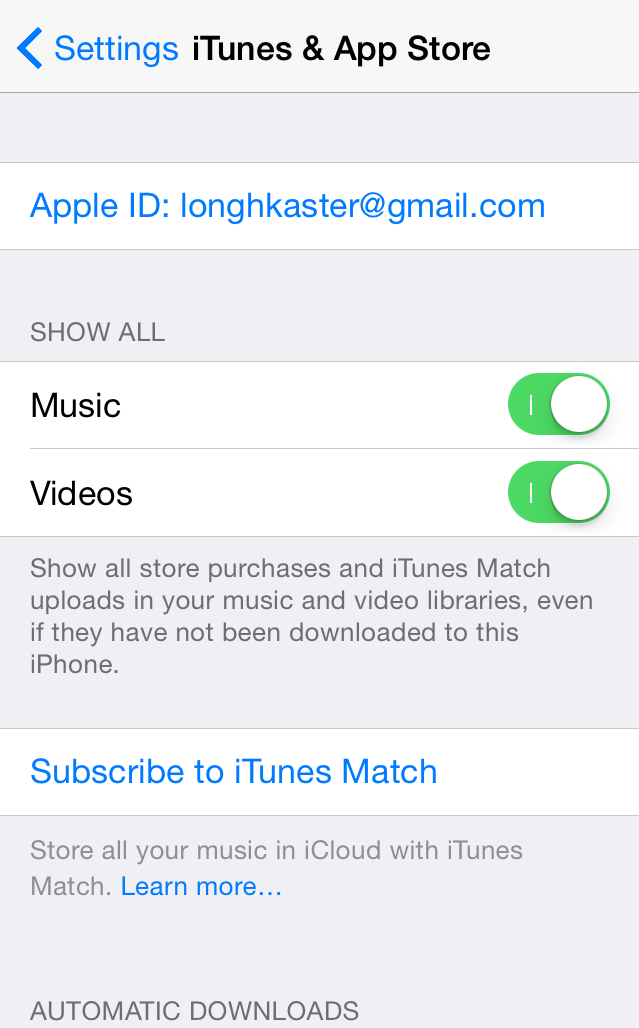 Disable this option, otherwise you will not be able to delete music tracks from your iPhone.
How to delete all music from iPhone?
If you want to refresh your music library completely, you don't need to delete album by album since it might take a lot of time. Just follow these steps:
Go to Settings -> General -> Storage & iCloud Usage.
Tap Manage Storage and wait till you get a list of your iPhone apps. Among the apps you'll see the Apple Music app.

Choose Music, then click Edit at the top right corner and All Songs in case you really want to get rid of all your music.
And finally tap the Delete button. That's all.
How to delete an album from iPhone?
The procedure of deleting a particular album from iPhone is pretty much the same:
Open Settings -> General -> Storage & iCloud Usage.
Click Manage Storage and wait for the list of your apps to show up.
Instead of choosing All Songs, find an album you want to delete and tap the corresponding button.
SEE ALSO: How to Replace M4V Clips with more Universal MP4 Copies
How to remove tracks and albums via Apple Music?
Alternatively, you can delete all music with the help of the default Apple Music app. Again, it's very easy:
Run Apple Music app, go to My Music tab, find a song you want to remove.
Swipe left near it or tap three dots next to the song name.
Tap the Delete button.
In the similar way, you can delete the U2 album. Find U2 album under My Music tab as well.
How to delete a phantom song from iPhone?
iOS 7 users faced a problem when they saw the so-called "phantom" songs in their music library. If for some reason, there is a song that you can't find on your iPhone and you can't delete it with swipe, do the following:
Turn on Show All Music option in Settings -> iTunes & App Store.
Go to Music app and find a phantom song.
Tap the cloud sign to download the song.
Turn off  Show All Music in Settings -> iTunes & App Store.
Delete it with swipe.
How to delete the free U2 album?
All iOS 8 users got a present from U2 band – their latest album for free. However, if you are not a fan of this band, you might want to remove this album. Follow these steps:
Go to itunes.com/soi-remove from your PC or from Safari browser on your iPhone
Click Remove Album
Sing in to your Apple ID to apply changes
That's all! In a couple of moments, U2 album will be removed from your iCloud. In case you downloaded it onto your iPhone, you'll need to delete the tracks manually following the guide above.
Read more step-by-step iFix guides, if you have issues with your iPhone:
Comments
comments