Downloading free music for iPhone has become a time consuming task since almost all music downloaders were removed from the AppStore. iOS creators cared to protect musicians from illegal music distribution. However, there remained a couple of apps that can still bring new music to your iPhone. Check the list of these best music download apps for iPhone in our post.
SEE ALSO: 5 Ways to Stream Music on iPhone to Get Tons of Music
SEE ALSO: How to Play YouTube Music on iPhone in the Background
Spotify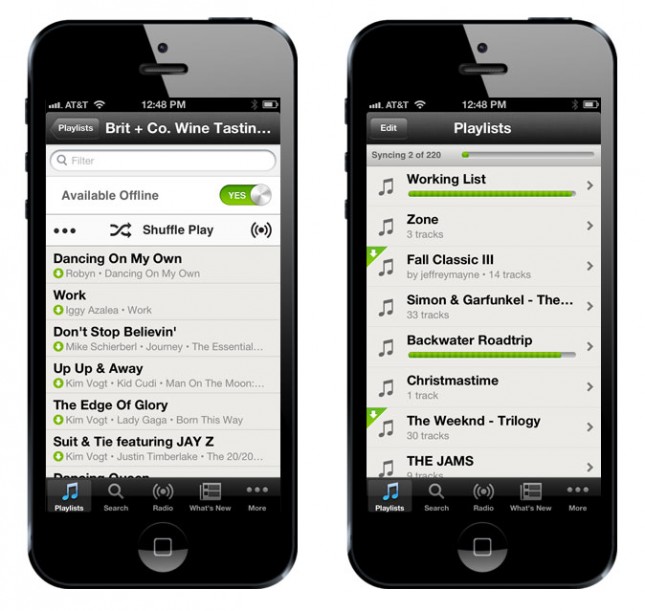 Spotify is widely known in the United States. It's a great music service with a pleasant interface. Spotify for iPhone groups all the available tracks by their genres like classic, rock, country and others. If you want to find a certain track, go to the search unit. Spotify is mostly used as a streaming app, but it can also save tracks for offline playback.
Here is how you can do it:
Add tracks, artists or albums to your playlist.
Go to Songs if you want to make songs available for offline; or the playlist, band, or album.
At the top of the screen, toggle Available Offline to make it green.
Wait till the song or album is downloaded.
When the process is complete, go to Menu.
Select Settings > Playback.
Enable Offline Mode. 
Download Spotify app for free.
Free MP3Box
Actually Free MP3Box is a streaming music app, but it seems to be the best solution. With it you don't need to bother your head about all those downloads, finding storage space, etc.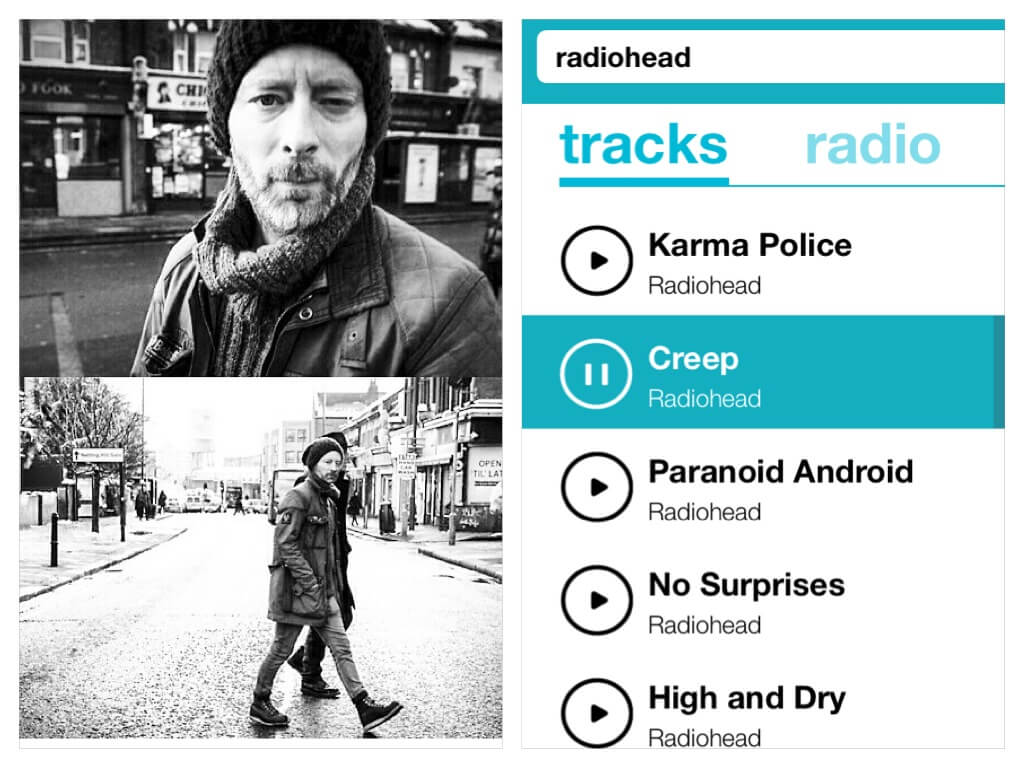 Free MP3 Box allows users to stream any song on the basis of YouTube search.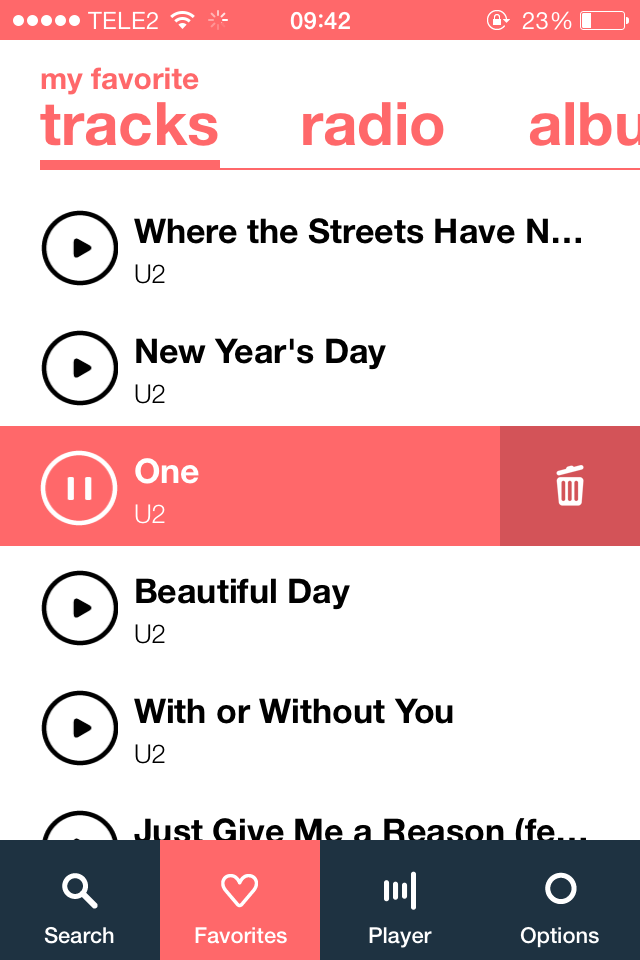 You can add your favorite compositions in Favorites or explore hot charts with hashtags like #trend #rock #berstof10years.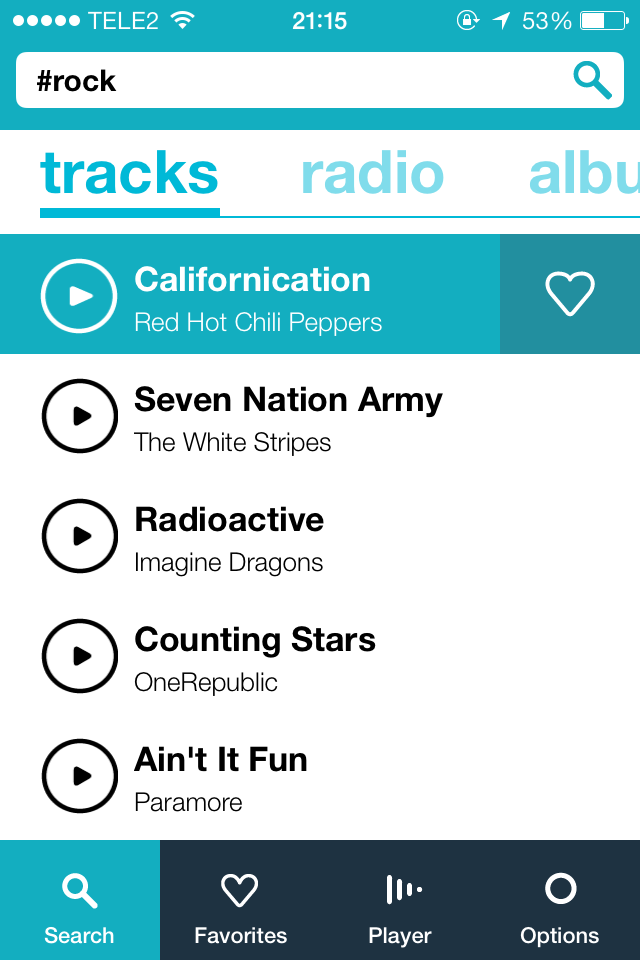 Besides, it lets you listen to live radio absolutely free. All the music is legal and music tracks go with official musical videos, which you can switch off if your Internet connection is slow.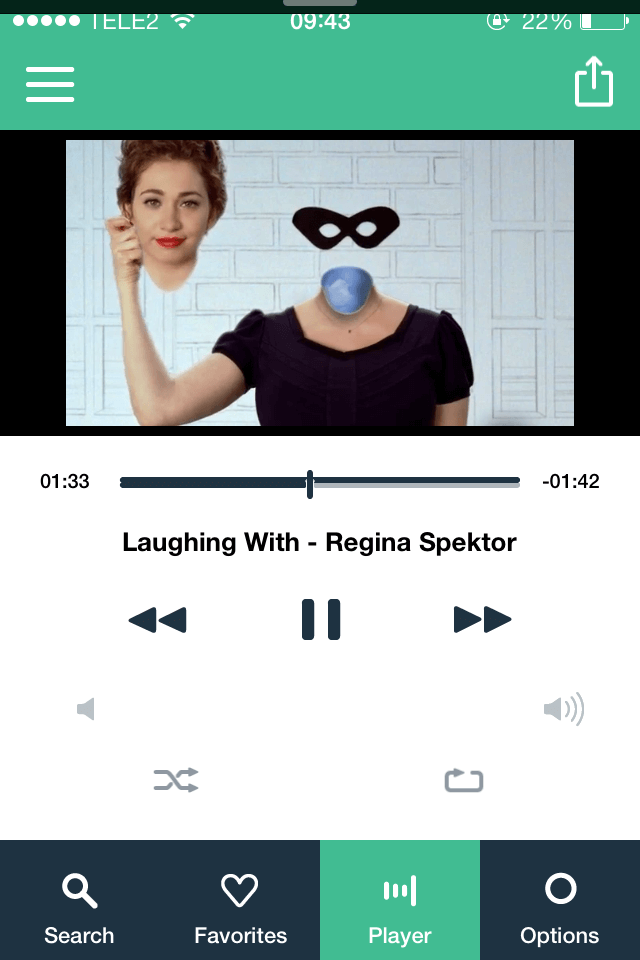 You can read more about Free MP3Box in our related post.
By the way, you can write all favorite MP3 songs or clips onto a DVD disc with our Free DVD Burning Software.
Tidal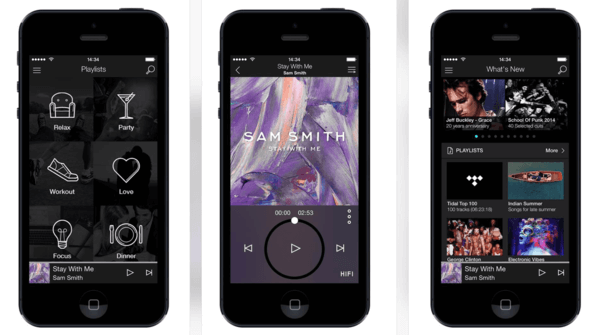 Tidal is very similar to Spotify. It provides an access to high quality music tracks for $19.99 per month. The app offers comprehensive functionality, music sharing as well as offline listening mode. That's what interests us most of all. With the Offline Mode, you can save a track you like directly to your iPhone and listen to it without Internet connection. It's very useful if your connection is slow or your data plan is too expensive. Tidal lets you save for offline listening both the albums and all playlists.
To download tracks with Tidal, you need:
Run the app.
Tap on any album or playlist.
Press the offline toggler right below the album name or the playlist.
Wait till the downloading process is completed.
In case you want to remove any downloaded music saved offline, just turn the switch to the off position. This will free up storage space on your device.
Download Tidal app for free.
SEE ALSO: 5 Great MP3 Download Tools to Get Music Free
SEE ALSO: 10 Incredible MP3 Sites to Download Music From
Apple Music App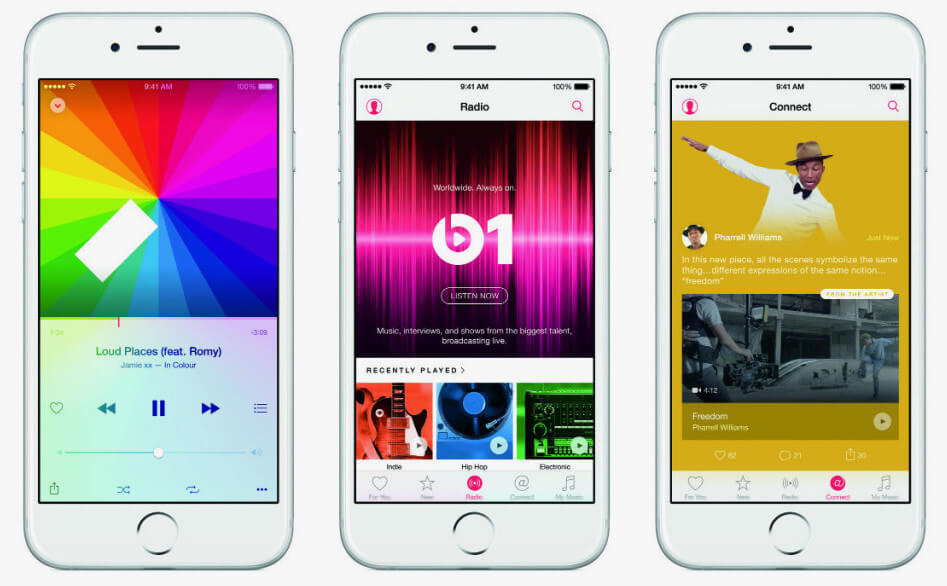 Native iPhone music app is installed on any iPhone, iPad and iPod Touch. It gives you almost all necessary music player functions: play/pause, stop, playlist creation and many more. Since Music app is a part of iOS, it gets updates and new features on a regular basis. One of the latest and most useful options is the ability to save music for offline playback. If you need to do it, the 1st thing to start with is to create an Apple ID in case you don't have one.
Then get a subscription for $9.99 per month.
The next step is to turn on iCloud Music Library. You can do it in Settings > Music. You'll be asked if you want to Merge or Replace your current music. Choose Merge to keep all your tracks and add the new ones to the existing music library.
Now you can easily save music for offline playback. To do this:
Run the Music app.
Search for a song or artist.
Tap a triple dots sing near the song or artist name.
Choose Make Available Offline.
Now you can save tracks for offline listening. Just note, the songs remain available offline till you pay for the subscription. If you decide to cancel it, the tracks will disappear.
Google Play Music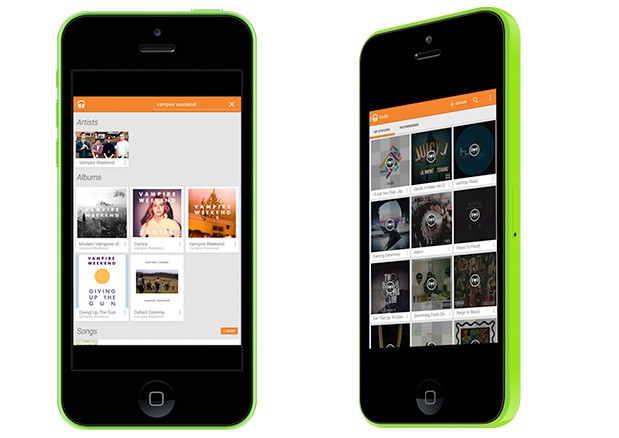 Thanks to Google developers, they made their app available both on Android and iOS devices. Thus even devoted Apple fans can download and enjoy new or favorite tracks with Google Play Music. The free version lets you only stream music. However, if you get a subscription for $1.99 per month, you'll be able to save music songs onto your phone and play them without the Internet connection.
To get the songs with Google Play Music you need to:
Install and run the app.
Get a subscription.
Tap a song, an album or playlist.
Tap the Download icon. You can also tap three dots sign and choose Download action.
Get free Google Play Music app.
Deezer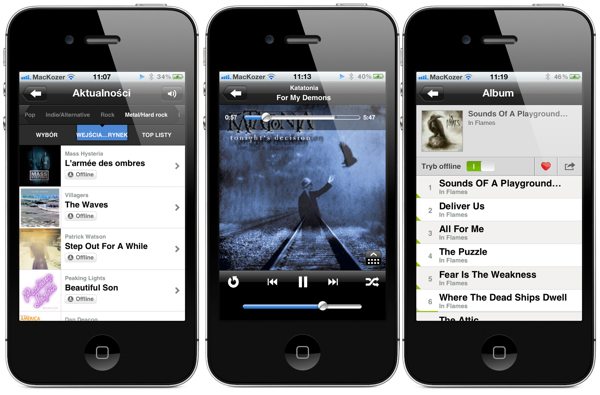 Deezer is one more great app that can help you get offline music onto your iPhone. Deezer offers the ability to download its music library for $6 per month. Please note that if you remove the app or stop paying, all the offline songs will become unavailable. To download music with Deezer:
Download and run Deezer app.
Get a subscription or use a 48-hour-trial.
Search for a track, an album or an artist.
Tap the Download button to save music.
Download free Deezer app.
Amazon Prime Music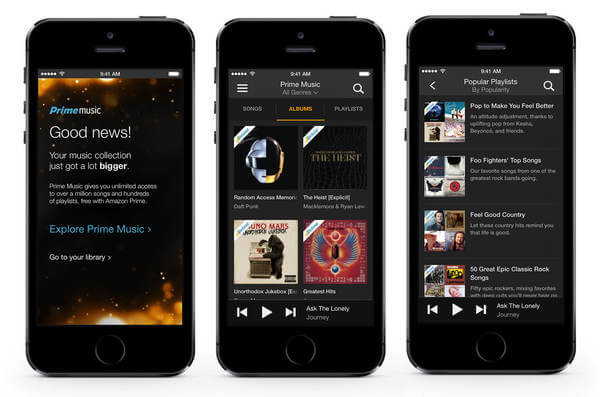 Amazon Prime Music as it states from the title is a music streaming service offered by Amazon. You can purchase a yearly subscription right away or get a free trial for 30 days. Like all the apps and services above, Amazon Prime Music lets you download track for offline playback. If you want to keep a song on your phone, you should:
Install and run the app.
Search for a song, artist or album you need to get.
Tap the album name or a three dots sign near the song.
Choose Download to download it on iPhone.
Get free Amazon Prime Music app.
Groove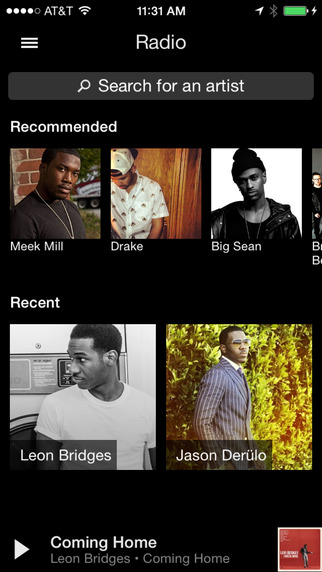 The last but not the least is Groove, a music app by Microsoft. As well as Google Play Music, it offers its service for multiple platforms. For $9.99 per month, you can enjoy over 40M high quality tracks without ads. Moreover, Groove service lets you download the tracks and albums you like to your iPhone. If you want to try Groove, you can get a 30-day trial and decide whether you feel comfortable with it.
To save music songs with Groove, you should:
Search for and then play the track that you want to get.
While listening, tap the three dots icon, and then tap Add to collection.
The songs will be saved to your phone. To play them offline, simply enable the Offline mode by moving the Available Offline slider to On.
UPD: On December 1, 2018, the Groove Music iOS and Android apps were retired.
Do you save music onto your iPhone? What ways do you use?
Comments
comments