A number of people who enjoy listening podcasts has been growing day by day. People listen to the podcasts while going to work, while running, waiting in a queue or cleaning the house. Listening to a radio show or a podcast requires less attention than watching a video or reading a book. According to Edison Research, 52% of podcasts are listened to at home, 18 percent in the car. The same statistics report tells that 42 million Americans listen to podcasts weekly. It's five times more than go to the movies. One more interesting fact to mention is that an average listener subscribes to 6 podcasts.
In case you have a deep wish and a good knowledge base to share, podcast creating may bring you the pretty good outcome and income. The other reasons for making a podcast can be a self-promotion or audience expanding if you already have a website or a blog.
Quick Start Guide
How much does it cost to make a podcast?
The 1st thing to keep in mind here is that your very first podcast will require some monetary investments from you since you'll have to get professional equipment and software. What you will need:
A good voice. If you have problems with speech (you lisp, snuffle, speak too loudly or quietly), then you will be difficult to listen to. Think about taking a public speaking course (from $20 to $200) or hiring a voice over freelancer to read your texts instead of you. The initial price per hour for this service starts from $55.
A USB microphone. A good microphone is a must-have for recording a podcast. Although all modern laptops can with a built-in microphone, just forget it. It was not designed to make a podcast. Thus, the sound will be horrible. One more idea to throw away is to make a podcast on Android and iPhone. These devices cannot be used if you want to seem professional. To create a podcast you can use, for example, Samson Q2U ($59), Blue Microphones Yeti ($129), or anything of this kind. 
Audio recording software. The software will serve you to record a microphone audio and save it as an MP3 track. In fact, you can use free software like Audacity (Win/Mac) and GarageBand (Mac). The latter one now comes for free with all iOS and Mac OS devices. Both work great and have most of the features you might need for the scope. However, if you always want to get more, you can use professional software like Adobe Audition ($19.99 per month).
Quality improvement equipment. It could be a pop filter to reduce mouth clicks, and other sounds or a metal suspension boom scissor arm stand to hold your microphone. The stand can be easily adjusted to have a necessary height and distance from your mouth. For example, you can use an Auphonix 6-Inch Diameter Microphone Pop Filter ($12.97) and Neewer NW-35 Metal Suspension Boom Scissor Arm ($16.99).
Audio Stock subscription. You'll need a music intro and outro for your podcast. To prevent any copyright issues, it's highly recommended to use royalty free music for this scope (from $39 per music kit).
These are the main things you will need to record a podcast. There is only one left to mention. In case you plan to records interviews, don't forget to buy a Skype calls recording program.
If we count the minimum of all the expenses, you'll come to almost $170. When your podcasts become popular, you'll be able to buy a better and more professional equipment.
SEE ALSO: Best Audio Software for PC Everyone Should Try
How to plan your podcast?
There are three main types of a podcast: solo, interview, and multi-host.
The 1st one is a monologue. So you are the only one to speak.
The 2nd introduces a second voice and a second point of view. Thus, it seems to be more interesting sometimes.
A Multi-host podcast includes three or more people. It's the most difficult to arrange since you need to have additional equipment and take into consideration other participants' schedules.
When you are finished with tech preparations, it's high time to think about a theme of your podcasts. First of all make up your mind whether you want to make show podcasts where each one will be dedicated to a particular topic or episodes telling about a huge topic. You should listen to other podcasts of a kind and check what information is missing or outdated to make your recording come forward.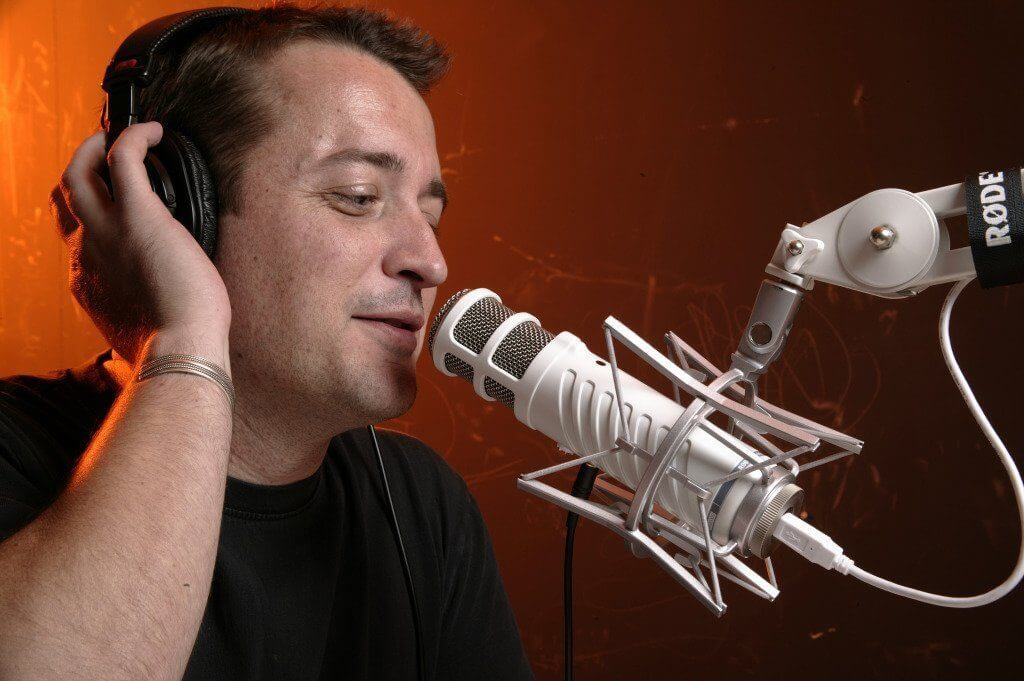 Please note that you are supposed to record podcasts on a regular basis. You should create an editorial calendar for at least one month with your topic ideas. You'll get time to read the information concerning your topic and listen to the podcasts of other people. Whenever you feel that you don't have fresh ideas, check this list of 100 most trending podcast topics.
Don't forget to check forums and question sites to understand what people are looking for and curious to know.
It's highly recommended writing a script of your entire podcast to clearly see how it will look like. Besides, it's easier to read a ready text than to remember things while recording. If necessary, read it out loud in front of a mirror or ask your friends to be your very first listeners.
Try not to exceed a 60-minute time limit. Everything that is longer will be too much for an average listener. Try to focus on main things only.
SEE ALSO: Best Voice Recorders to Record Voice for Your Video Free [Tutorial+Apps]
How to start recording a podcast?
As soon as your podcast script is ready, it's high time to set your software and equipment. Let's take Audacity as an example. It's really great for podcasting beginners. It's free, easy to deal with, available for all operating systems and moreover there are tons of how-to guides online. To set Audacity for work, you should:
Download the software from the official site.
Download and install Lame MP3 encoder for Audacity.
Connect your microphone to a PC or laptop and run Audacity.
Click the small microphone icon in the software to see if your mic has been recognized. If it's there, select it from a drop-down menu.
Click the Record button and say something to test the microphone.
Adjust your recording volume with a slider above the drop-down menu you clicked to choose a microphone.
Go to File -> Export Audio -> Save as MP3.
Listen to your test recording.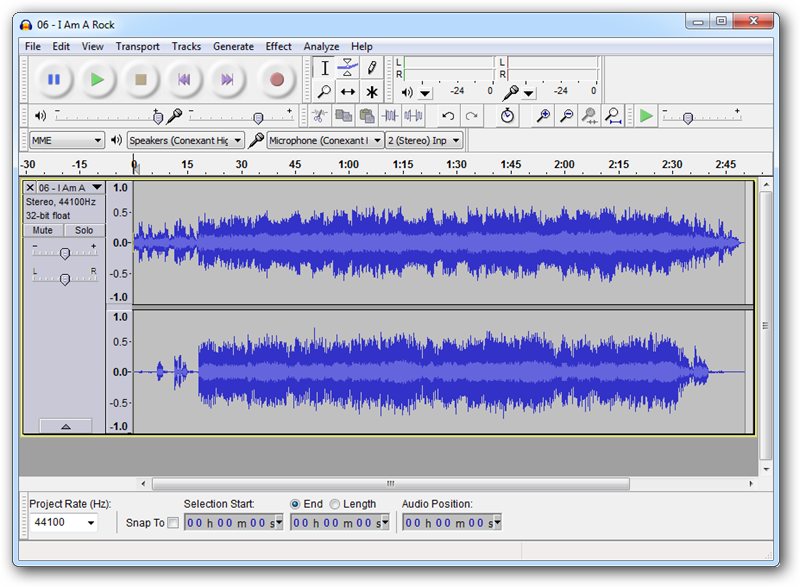 If everything is OK, you can start with the podcast. Don't forget to record at least 5 seconds of silence before you get to your podcast. It will help you to cut out all the background noises like an open window, a scratching cat or anything of a kind. When you get a right sound atmosphere, start talking. You'll cut the beginning of a podcast later.
How to edit  a recorded podcast?
As soon as you pressed the Stop button and finished the recording process, it's high time to edit your audio:
First of all, go to File -> Save project as and actually save your project in case the PC accidentally shuts down or for future editing if you don't have time for it right away.
Whenever you'd like to add music at the beginning and the end of your podcast, go to File -> Import -> Audio. Select a track you want to use. It will appear in a separate line an Audacity. Keep in mind that it should be a track referred to as stock, royalty free or library music. Please don't use any popular songs. Your podcast will likely be banned by copyright owners. In case, your audio track is too large in size, you should compress the music file. Otherwise, the final podcast video might take a lot of time to upload it online.
Use the Selection tool to mark the part of the track you'll use. Delete the rest using the Trim audio button.
Go to the Effect tab and add Fade in and Fade out effect for your intro and outro.
Listen to your podcast again. If necessary, cut the parts you don't want to be in the final version.
Go the Effect tab again. Click the Equalization Then Select Curve and choose LF rolloff for speech. Check other options in the Effect tab to adjust audio settings.
For Noise Reduction, select a section of the recording with background noise. Go to Effect -> Noise Reduction. Set the parameters and click OK to apply changes.
Line everything up with the Time Shift Tool.
Now go to File ->Export Audio and select MP3 as an output format. Name your file and enter all of the necessary meta information like an artist (your name), year, genre, comments, and so on.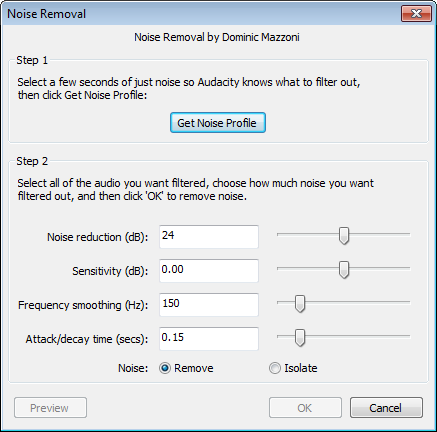 Don't forget to make or find a good cover photo for your podcast. Podcast images also have certain requirements:
1400 x 1400 pixels at minimum.
in .JPG or .PNG format.
look good at 300 x 300 pixels.
You may use these photo apps and Pixlr or other photo editors to shoot and enhance your image.
How to publish a podcast?
When everything is ready, you should do one of the most important things – upload the podcast online. There are several main sites for doing it:
SEE ALSO: Convert Audios for Podcasts Free
How to get revenue from a podcast?
To make a podcast is not enough. A successful podcast should bring you a good income. Of course, you must not think that you'll become a millionaire right after publishing your 1st podcast.  But the more professional you become, the more subscribers you have and the more money you can make on a podcast.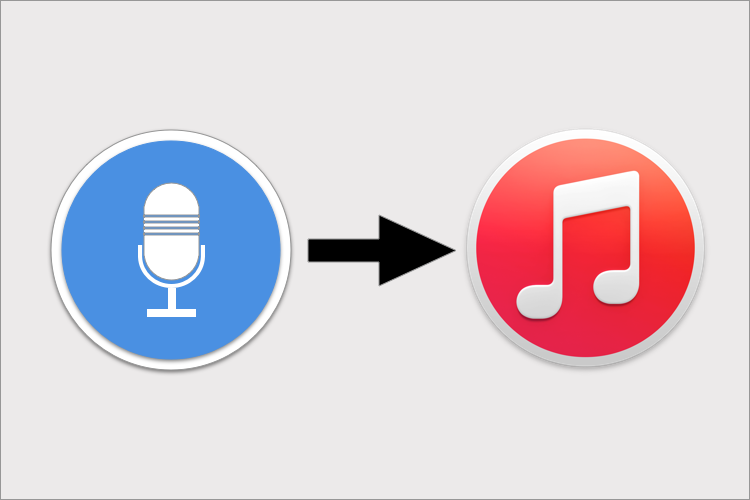 Here are 11 best ways to grow your podcast audience:
Be unique. There are millions of podcasts and podcasters. You should find your unique way, something that will distinguish you from a crowd and will make listeners share your podcast.
Be active. You are recommended to publish new episodes at least 2-3 times a week at the very beginning. iTunes will keep you in the New and Noteworthy section for eight weeks since the 1st day you start. Thus the more podcasts you create during this time, the more listeners you may get. Just don't forget about quality.
Be social. Don't forget to grow your audience in social networks, on your blog and share your new podcasts there. Also, don't forget about podcast directories.
Create catching titles. An interesting title and a trending topic will make people listen to your podcast.
Create a community. You can create a Facebook fan page or a separate blog dedicated to your podcast. Pay attention to the SEO. Add podcast description with corresponding keywords, add your podcast script, interesting notes, and art.
Make interviews. Invite a guest to discuss a particularly hot topic. Try to find socially active people with many followers who could help you promote the podcast.
Share your podcast in related questions on Quora, Yahoo.Answers, and similar sites.
Share your interview podcast on YouTube. Google values videos more than text. Thus if your podcast is great, it might appear high in Google search results.
Talk to your listeners. Read comments that people leave you. You might get a really good advice and feedback.
Make a call to action. At the end of every podcast, ask your listeners some questions, make them discuss your story and share it with friends.
Check other podcasts on the same topic. Listen to other people and share your opinion in comments to make other people notice you and check your profile.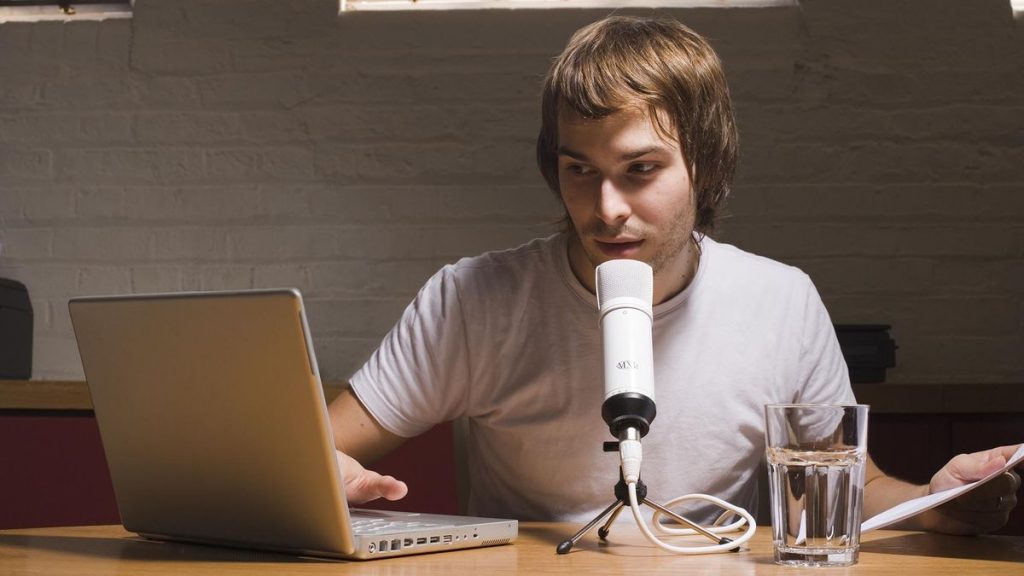 Now let's check how you can monetize your podcast and get income:
Advertising. It is one of the simplest ways to earn money from your podcasts. You need to contact various brands and ask them to pay you some money in exchange for promoting their brand. Of course, you are not expected to contact big brands right asap. Try to start from a medium.
Sell extra content. Create additional content for your paid subscribers. It can be special episodes, access to premium materials, and much more.
Use affiliate networks. Build relationships with companies and sellers. Many of them have affiliate programs. You can also promote their goods, discount coupons, giveaways, and services in your podcasts.
Create products. If you are fond of DIY and can do great staff, don't miss a chance to sell it via your podcast.
Create a donation button where possible. If your content is really worth it, people will surely help you.
Register on Patreon. The platform will let you create a membership platform for your fans. There you can decide if you want your subscribers to pay per month or per podcast.
Create an iPhone app. When you get some podcasts experience and content to share, order an iPhone app from Wizzard Media. It will be sold for $1.99, and you'll get a percent for each sale.
Repurpose your podcast. Transform your most successful podcasts into ebooks and sell them onto corresponding sites.
Build a mailing list. Make your readers subscribe to your news to keep them always updated about your recent podcasts.
Create an event. When you get a lot of followers, create a special event they'd like to participate in. You can either take money for participation or sell a recording of an event later.
These were the most important things to keep in mind when creating a podcast. Start following our guide right now and create your very 1st podcast. We'd be glad to know about your success or podcast creating ideas. Please share them in comments below.
Comments
comments