What is DRM?
Digital Rights Management or DRM is a scheme that controls access to copyrighted material using technological means. It may refer to the usage of proprietary software, hardware, or any type of content: music tracks, video files, ebooks, games, DVD movies, emails, documents, etc.
DRM is all about copyright protection. We all know that any digital content is protected by copyright laws. However, it's very difficult to police the Web and catch law-breakers. So DRM technology focuses on making it impossible to steal content in the first place.
SEE ALSO: How to Convert DVD to MP4
SEE ALSO: 20 Best Sites with Free Ebooks
How does DRM work?
DRM imposes some technological restrictions that control what users can do with the digital media. For example, a song can be listened to, but not copied or shared; an ebook can be viewed on a certain type of device; a single-player game can be played only with the Internet connection; an email can't be forwarded. In other words, DRM creates a defective product, which completely satisfies the copyright protection needs.
In all cases DRM is a two-part scheme. The first part is the encryption to protect the content itself and the second is an authentication system to ensure that only authorized users can unlock the files. Here various keys, licenses, login-password combinations are used.
Roughly, DRM scheme can be illustrated in this way: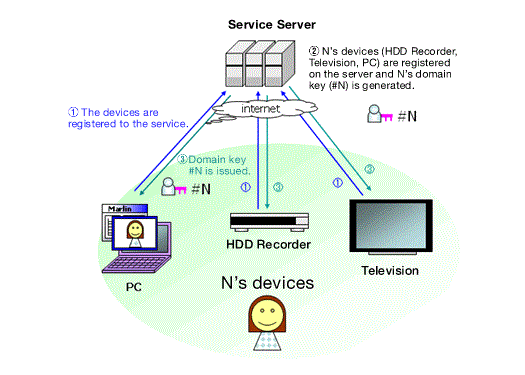 When you buy a DRM-protected product or service, your device is regictered by the provider server and receives a key. If the digital content provider allows you to use their property on several devices, each of them also received the key once you log in into your account.
Some examples of DRM
A user possessing a DRM-protected digital content can use it only in the way(s) set by the respective copyright holders and implemented with various programming methods. Here are some of them:
Music labels use the type of a CD that includes bits of information intended to confuse ripping software.
When the DVD format was launched it contained an encryption scheme called the Content Scrambling System, which prevented users from making digital copies of films off the disc (DVD Ripper by Freemake.com doesn't work with such videos).
Apple adds a DRM layer to its streaming music collection. It keeps you from getting a subscription, downloading a ton of music in month one, then canceling the subscription.
Some CD publishers reacted by making discs in a way that lets them play in a regular music player, but not in a PC to prevent illegal music copying and distribution it over the Internet.
Amazon applies its own DRM to Kindle ebooks. It means that if you decide to sell a Kindle ebook from your site you will not be able to do so.
How to Check if File is DRM-Protected
The largest part of paid digital content is DRM-protected. But mostly it concerned video/DVD, music files, and ebooks. Let's see how to check if a file has any type of DRM protection.
SEE ALSO: DVD Menu Creator: How to Burn a DVD with Your Own Menu using our Free DVD Burner Software
Single audio and video file
If you have some audio or video file on your PC, you can easily check if it's protected or no. Follow the steps:
Choose the media file.
Right click on it to open the Properties menu.
There choose the tab Details and among all the categories find "Protected". The verdict is clear – you will see "Yes" or "Not".
Folder with video or audio files
Open the folder with your media files and choose the Details view in the right corner.
Right click on some of head tables. Among all the criteria shown choose Protected.
The "Protected" column will appear. All the files will be marked as Yes – protected, and No – free for copying.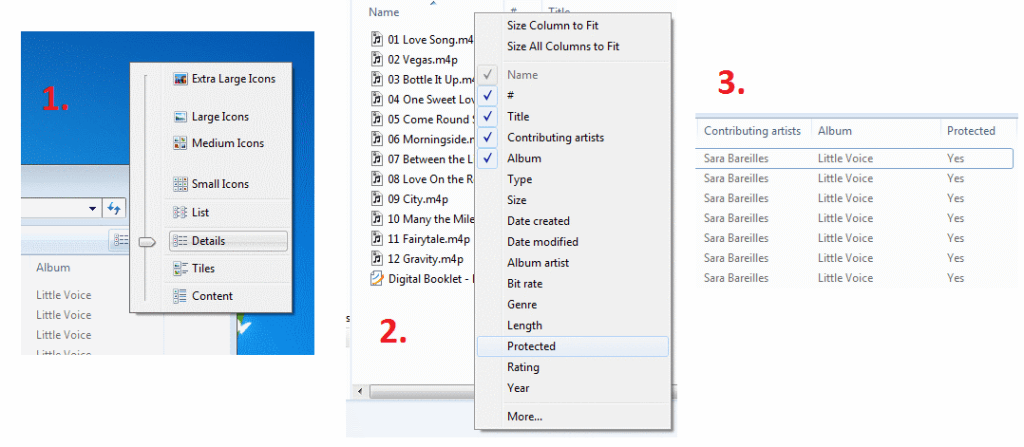 DVD discs
It is even easier with DVD discs. You can understand if it is protected or not even without putting it inside your PC.
If you wrote a DVD yourself, for example by converting AVI to DVD, it's not protected. If the disc is licensed, bought in an official shop, the content is DRM-protected. It goes without saying. But if you doubt, you may also check the following things:
the price of a licensed DVD is twice more than that of a non-licensed one;
the disc is packaged in gray plastic cases with 2-3 spades or jewel cases, sealed in cellophane;
the inner hub of the disc has copyright inscription;
the menu of a protected DVD is usually dynamic and professionally-made;
a licensed DVD usually has a lot additional footage: backstage, trailers, etc.
there's a copyright notice at the beginning of the movie.
Instead of checking the above things, you may learn if DVD is copyrighted or not with the help of a special copyright checker – DVD Decrypter. Just add a DVD disc and view its info.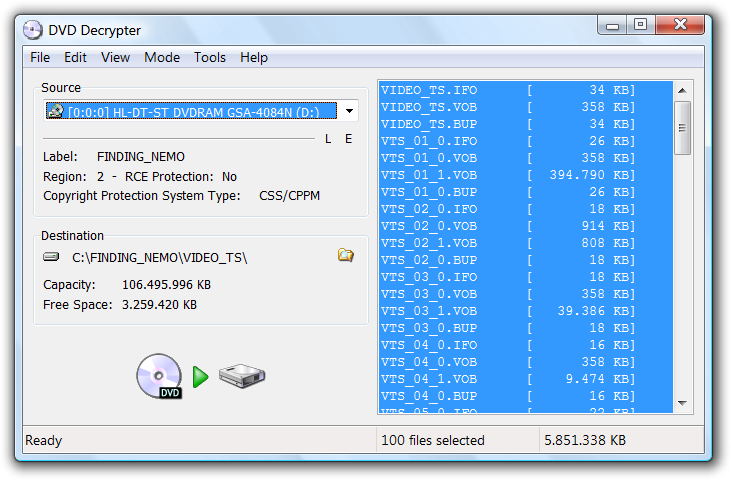 iOS Ebooks
As a rule, all the ebooks purchased from the iBookstore are DRM-protected. You may check it yourself:
Find the book in iTunes on your Mac or PC and select it.
Go to File > Get Info and click on the Summary tab.
Next to the Kind label it will say either Book, Purchased Book, or Protected Book. Book and Purchased Book are both DRM-free, Protected Book refers to a copy-protected book.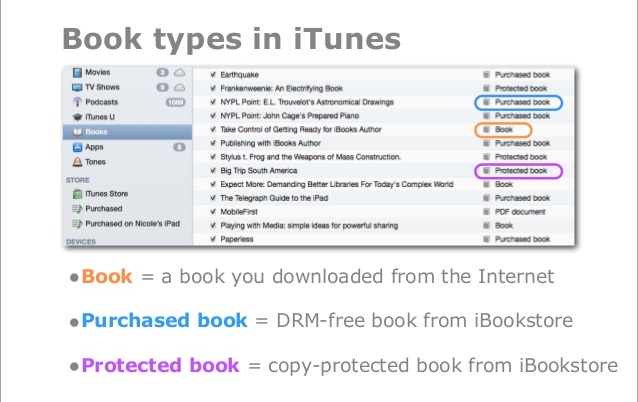 SEE ALSO: Free M4V Converter: Change iTunes Video Format Easily
In the same way, you may check any other item in iTunes, for example audio: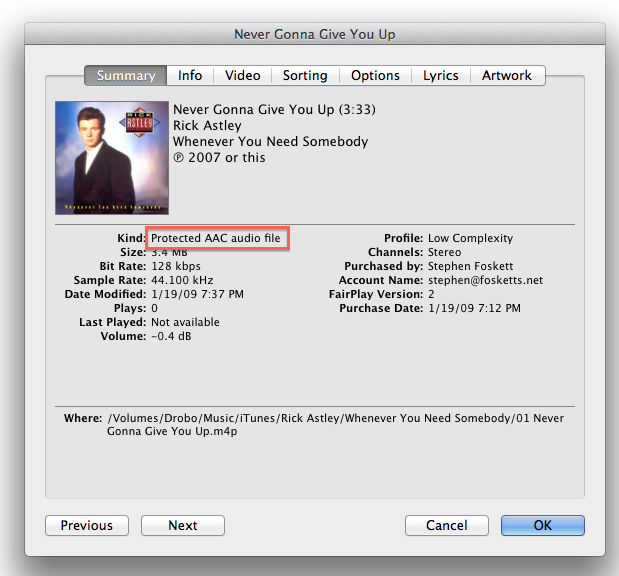 DRM system has both supporters and opponents. Many software tools are learned to bypass and even take off DRM-protection. From the right holders' perspective, DRM doesn't generate a lot of revenues. Online and offline piracy is still flourishing, otherwise the following pie would have different values.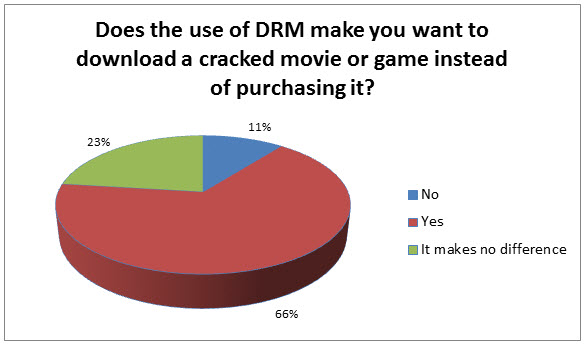 And what is your opinion concerning DRM-protection?
Comments
comments