Skype is a must-have tool for any PC user. Just imagine how much money it saves us on text messaging and international calls! Unlike Facetime designed for Mac and iOS users, Skype can be installed almost to any PC or smartphone. In Windows 10 OS, it's already pre-installed, so you may sign in with your Microsoft ID.
SEE ALSO: 7 Best Video and Voice Call Apps for Free Hangouts
Skype provides a handful of indispensable IM, voice and video calling possibilities. Most of us use the tool not knowing about the half of its nice features. Let's have a look at some hidden Skype options which will save you a lot of time and make your communication more productive or cheerful.
Hidden Skype Emoticons
Sometimes, a picture is worth a thousand words. That's why Skype emoticons are so popular. The common emoticons list can be accessed by clicking on the smiley at the top of the compose message box. Almost every new software version brings some new pieces to the set. However, there are some emoticons which Skype developers will hardly ever make visible on the palette, because they refer to bad language or habits, some seasonal notions or just duplicate already visible smileys.
To generate hidden emoticons, you just have to know and type the corresponding keyboard shortcuts in the brakets. Here are some of them published on the official Skype website: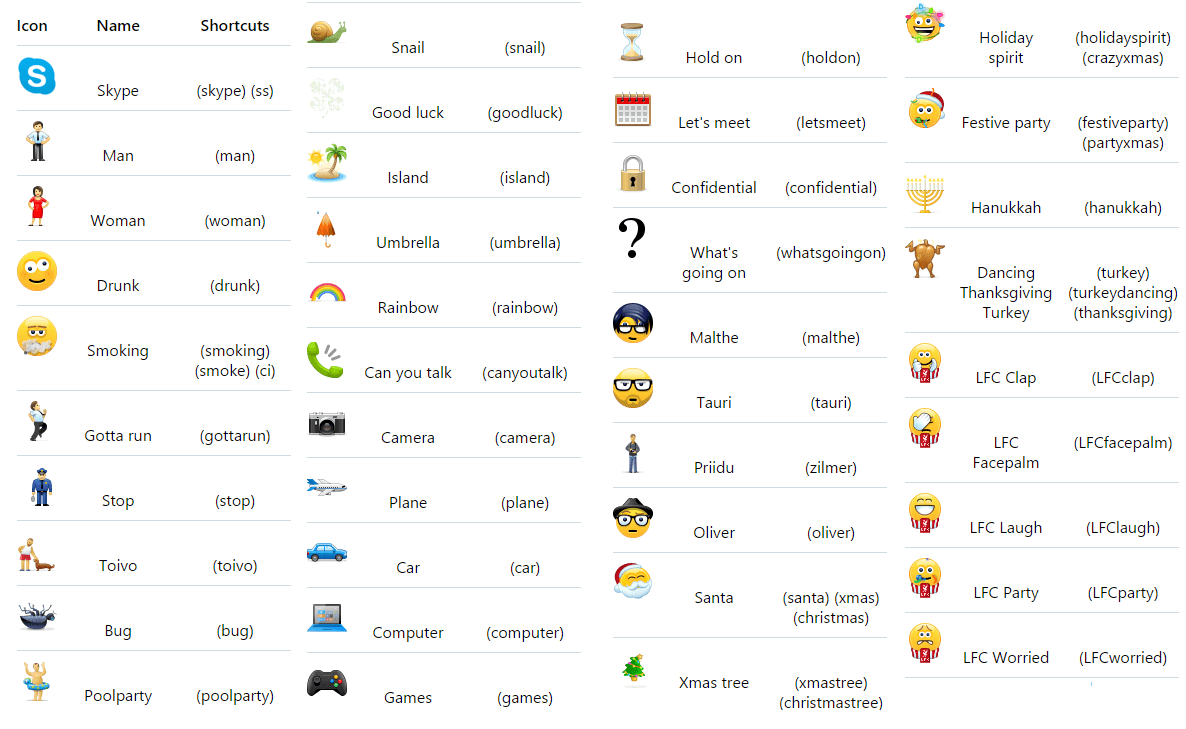 SEE ALSO: Funny Emoji Texts & Alphabet for Emotional Users
Here are others which still exist but not declared anywhere officially:

Try also the following shortcuts: (bandit), (heidy), (headbang), (rock), (lalala), (tumbleweed), (wfh) and you'll see these emoticons:

Skype Chat Tricks
Instant messaging is still the key Skype's functionality. The software doesn't provide too much text customization on the surface. However, if you dig deeper, you'll be able to do much more while texting on Skype.
SEE ALSO: 25 Chat & IM Apps for iPhone for Round-the-Clock Talking
Change text font and size
By default, Skype's font is 8pt Tahoma. If it's too small and you want to change it, go to Tools > Options > IM & SMS > IM appearance. Now hit the Change font button and customize it to your preference.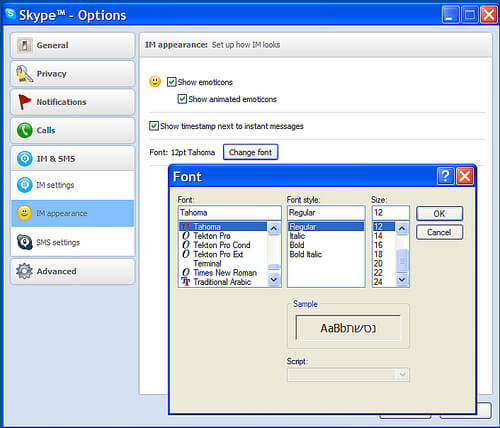 Quickly edit your last message
If you noticed a typo in you last message just after hitting the Enter button, you may click the Up arrow and the message will appear back in the edit box. Make the changes and hit Send message to resend the edited version.

If you'd like to edit a message a few IMs later, right-click on it and choose Edit message. You can also delete messages in the same way.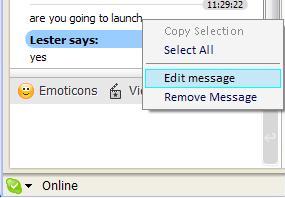 Use line breaks
In Skype, whenever you press Enter, a message will be send. To create a line break you should press down the Shift key and then press Enter.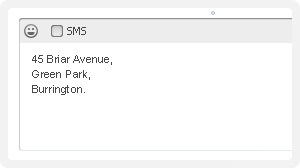 Search within a chat
It often happens to me, when I can't find necessary information anywhere but in Skype chat. Here the search function is extremely helpful. Just open a conversation and hit Ctrl+F to start the search.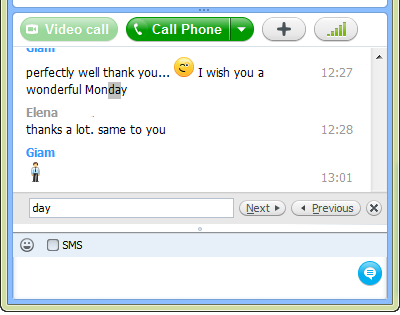 Leave a conversation
Like all Skype users, you must have dozens of active Skype conversations. Some of them are important, others are annoying you all day long. Cheer up, you may easily leave a conversation by right clicking on it and selecting Leave conversation. Note that this option is available for conversations between more than two people.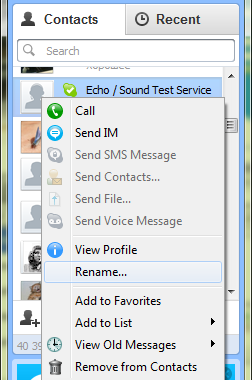 Share contacts
If you want to share contacts with a new Skype friend, you don't have to type each Skype id, so that your friend could find it in the base. Just go to the Contacts list, select a person or a group you'd like to share and drag-'n-drop it into the chat window.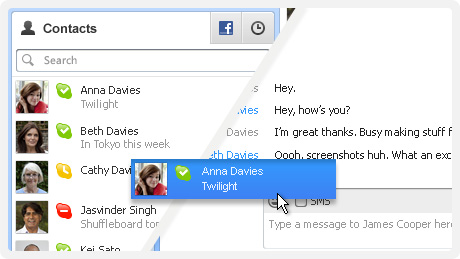 Hide the moving pencil
When you are texting on Skype with someone, you can see a moving pencil when the other person is typing or deleting something. You can actually turn this option off if you don't want your recipient to know about your actions. Just go to Tools > Options > IM & SMS > IM Settings > Show Advanced Options. Finally, uncheck the box Show when I am typing.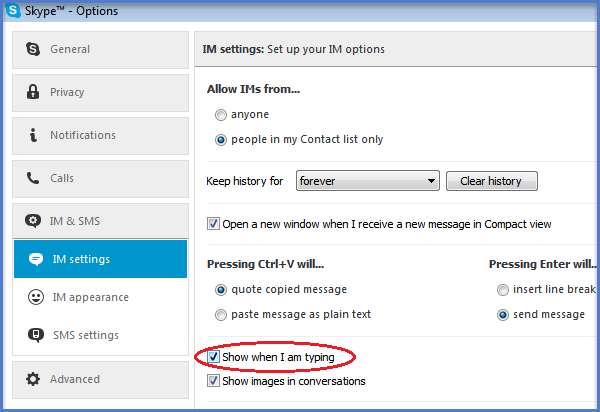 Skype Calling Tricks
Skype lets make voice and video calls to Skype contacts at no cost at all as well as landline and mobile calls at low rates. While calling on Skype, keep in mind these tricks to get most of the tool.
Share screens
No more need to screen capture a video beforehand to share it with friends and colleagues! You may display a presentation, explain how to use a software, show photos without sending them and much more just having switched the Share Screens option. All you need is to select a contact or group, start a call, click the "+" button on the taskbar, and select Share screens. You may get up to 10 people together on a Skype call and share your screen with everyone. To stop sharing your sreen, select Stop sharing.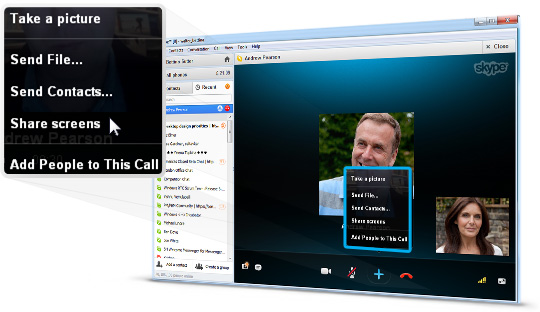 SEE ALSO: Top 5 Free Video Chat Software for Groups up to 12 People
Today people hold a great deal of webinars and trainings via Skype and use special tools to save the videos. As usual, such recordings are saved in MP4 format. To publish the resulted video onto a website, it's indispensable to optimize it from MP4 to WebM, the format developed especially for video streaming.
PRO Tip: Record Zoom Meeting if You Can't Attend it
Forward calls to mobile or landline
Don't miss a call when you're offline or unable to answer on Skype. You can set up call forwarding in Tools > Options. Under Calls, click Call forwarding.
Click Call forwarding options and tick Forward my calls to. You can choose up to three mobile or landlines numbers worldwide, even in different countries, or you can choose to have calls forwarded to another Skype contact in your contact list. If you pick up the first option, make sure that you have enough money on your Skype account.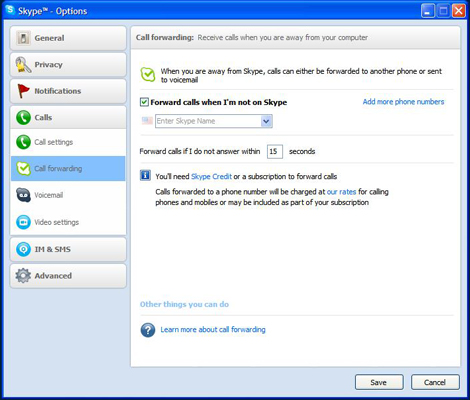 Make calls directly from your contact list
You may call to Skype contacts immediately from you Contacts list by double clicking on a contact. To do so, open Tools > Options > General Settings and tick the box When I double-click on a contact start a call.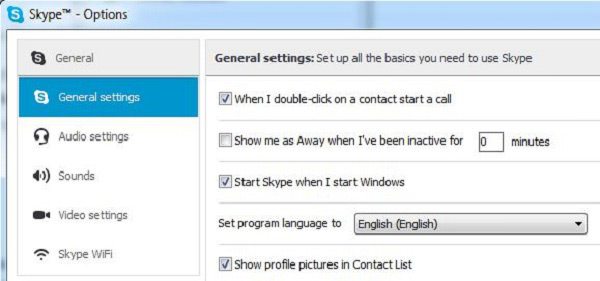 Set up your caller ID
Don't be an unknown number while calling to mobiles. You can make your original phone number show when you're calling from Skype. To set up your Caller ID, go to the main window of Skype, in the menu choose Skype > Account. It will open up a webpage where you'll have to click on the Caller ID, then select Country/Region and Phone number. Now all you need to do verify your phone number.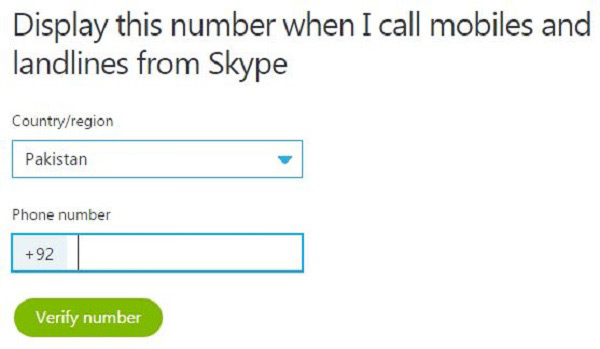 Other Skype Secrets
Find out more Skype secrets from the tips below.
Rename contacts
How many Johns or Anns do you have in your Contacts list? Why not rename the contacts in the way you used to know them? E.g. "John Smith (SEO consultant)" or Ann (travel agent). To do this, in the Contacts view, simply right click on the person whose name you want to change and choose Rename…. Alternatively, you may change the name in the Chat window via a notepad icon next to the contact name.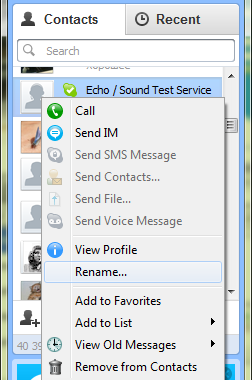 Clear history
For your convenience Skype keeps chat history on your computer. If it may compromise your privacy as anyone has access to your computer can easily see it, you can delete Skype history. Go to Tools > Options > Privacy > Privacy Settings and find the button Clear history. You may also set the period during which your history will be kept, e.g. Skype may clear all the history every two weeks and not keep it at all.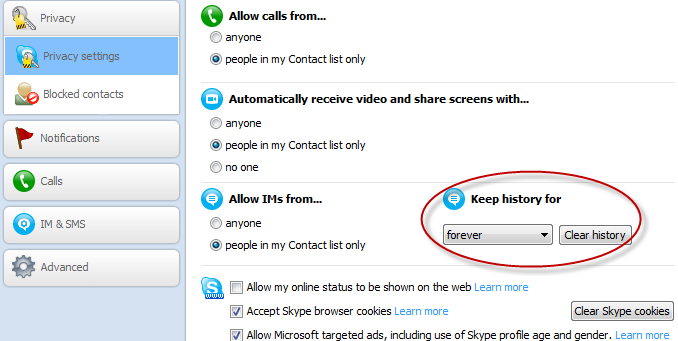 Fine-tune notifications
Feeling bothered with constant Skype popups that someone is online or offline? Switch them off in Tools > Options > Notifications. You may disable them all or choose only important ones, e.g. when someone sends you a file or has a birthday.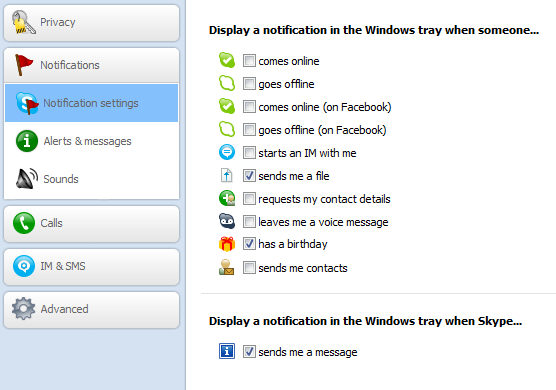 You can also choose to get notified only when particular words are mentioned by the other person in an instant message. To set this up, open the personal IM window of a contact you want to set up keyword notification for. Then click on the Conversation menu > Notification Settings  > Notify me only if these words are mentioned. Write down all the words for which you want to display a notification.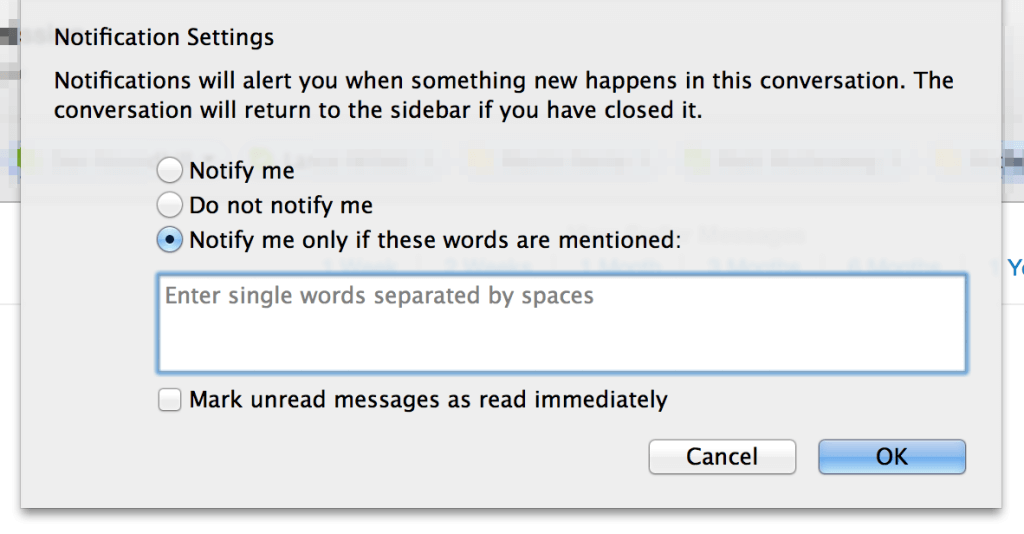 Back up & transfer Skype contacts
When you want to change your Skype ID, you can easily back up all the contacts from one Skype account to be transferred into another. To do so, open the main Skype window, go to Contacts > Advanced > Backup Contacts to File. It will generate a .vcf file which you can save on your PC.  Once you are signed in with a new ID, proceed to Contacts > Advanced > Restore Contacts from File and import the saved contacts file.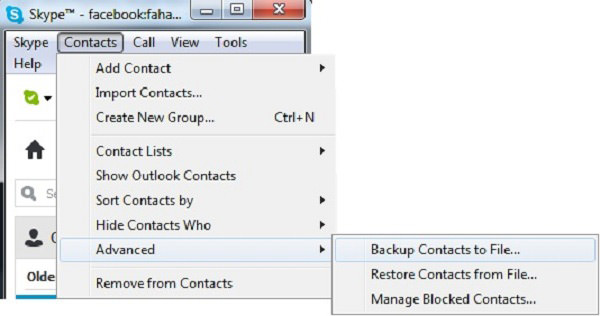 What other secret Skype features do you know?
Comments
comments