PicJoke.net is an online photo editor that lets you add numerous frames to your pics to make them look unusual and funny. Such pics might become a nice little surprise for your family, friends and colleagues. The service is free and easy to use. Let's see how it works.
PicJoke How-To Guide
SEE ALSO: PhotoScape: Great Effects, Frames & Animated GIFs for Your Photos Free
SEE ALSO: Photofunia: How to Edit your Photos for Fun
When you open the main site page, you'll be asked to choose your language. Fortunately, the service was translated into a great number of languages. Thus, if English is not your mother tongue, you can easily set Italian, Spanish, French, Japanese, German, Turkish, Portuguese, Hindi or something else.
After that you'll be redirected to a page with small thumbnails of PicJoke effects. Not all of them are listed here. To get more frames, scroll the page down and pay attention to a set of words. These are the categories that you may choose to find the right frame for your pic. Here you can find Automobiles, Celebrities, Christmas, Magazine covers, Bollywood, Wedding, Sports, Movies, etc.
Click on the most suitable one and check what it offers. All the effects are shown visually. Thus, you may imagine the result at a glance.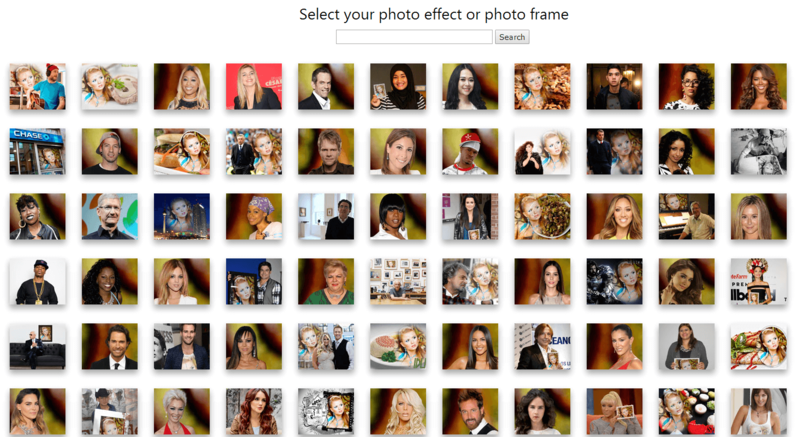 As soon as you find a frame you like, click it and prepare to upload a photo. Click the Choose File button and select your image. After this click the Create your picture button.

When the picture is created (it usually takes less than 10 secs), you will get the ready image as well as links to share on blogs, sites and social networks (Facebook, Twitter).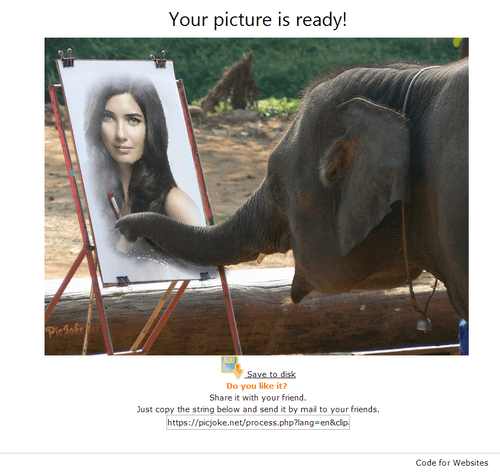 Create more pics in the same way.
SEE ALSO: 10 Superb Photo Editors for iPhone & iPad
SEE ALSO: Embed Any Video and Photos onto WordPress Blogs and Websites Free
The greatest advantage of PicJoke is the number of effects' topics available. For example, here you are free to make hilarious New Year photos, place your face on a cover of a famous magazine or get a pic with a popular celebrity. Movie addicts, animal lovers and sepia admirers will also find the suitable backgrounds here.

Beware, that the service remembers all your uploaded photos, so the process of picking them up every time gets unbelievably simple. Let's have a look at some examples.
PicJoke Effects
Do you like football and follow all the games of UEFA Euro 2016? Then this background is right for you. Upload your pic or a photo of your favorite football player and share the result on Facebook. By the way, if you don't want to miss a single game, check our post to learn the best sites to stream sports.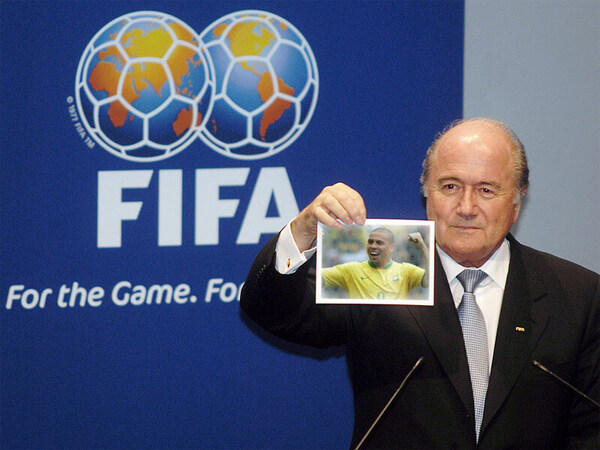 Wanna become closer to modern technology? Then put your face on a gigantic Samsung phone.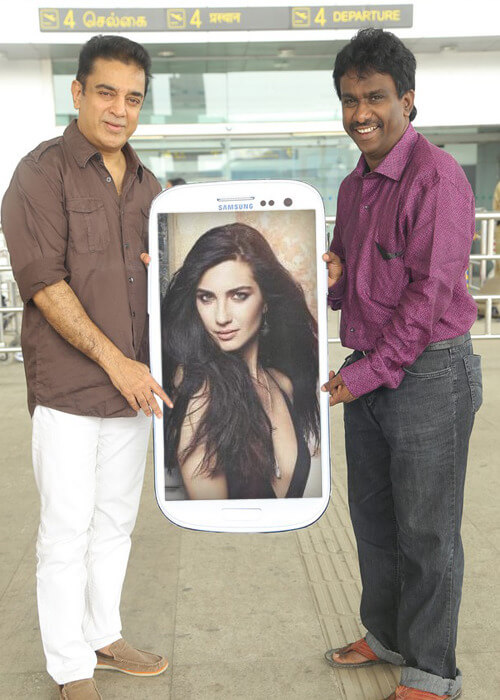 SEE ALSO: Prepare ANY Videos for Watching on Samsung Phone by Converting to MPEG4
If your dream is to appear in the shop-windows, nothing can be simpler. Just choose a corresponding pic in the Brands category.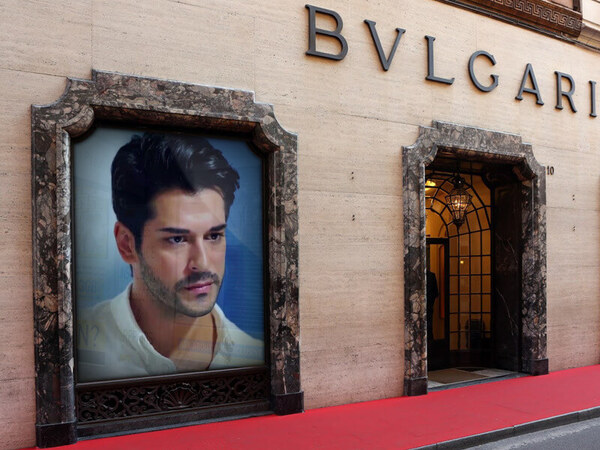 Have you ever been to a far Eastern countries? Don't be said if you have not. You can still get a nice pic from those places!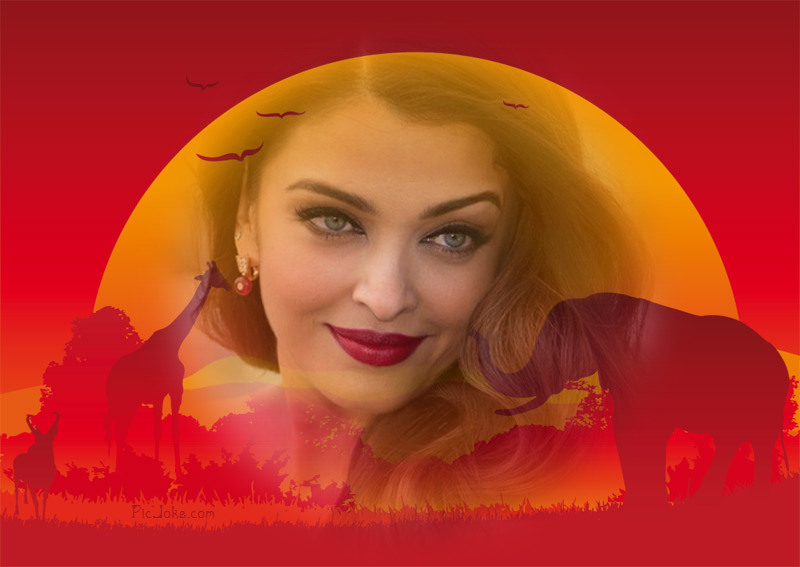 Every girl dreams to become a famous model or actress and appear in perfume publicity. Now you have such a chance! You will find this effect in the Perfume section. Share a pic with your friends to make them a little bit envy.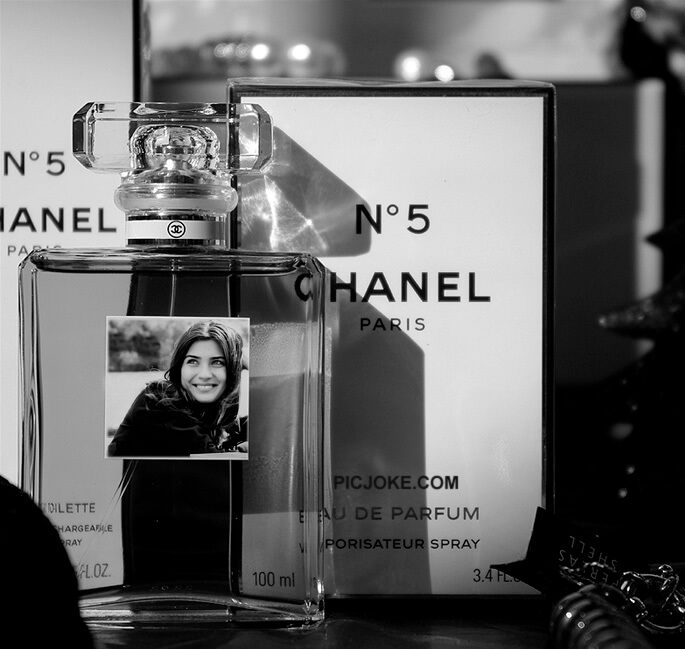 And this is how your portrait may look like! Would you like it to be true?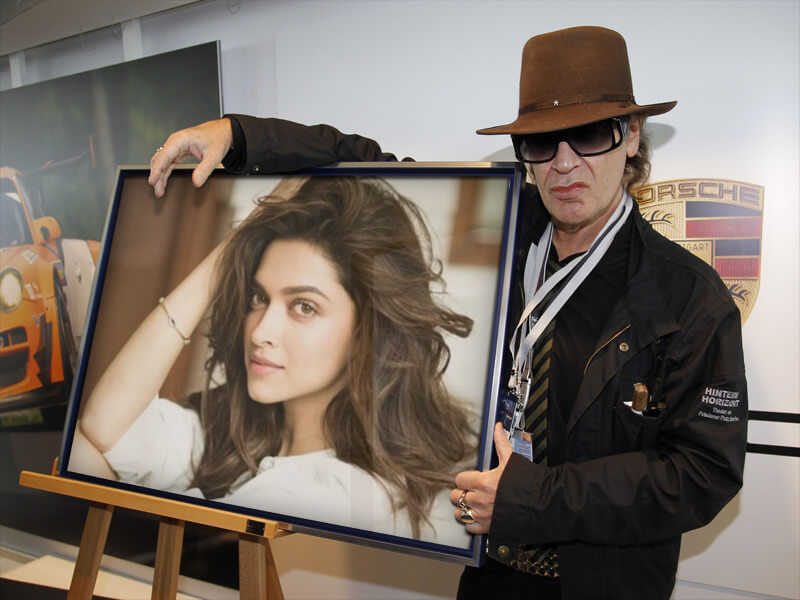 Why not playing a joke at one of your friends? Tell him you've seen his face on a newspaper cover and send him the pic. This frame is located in Newspaper section.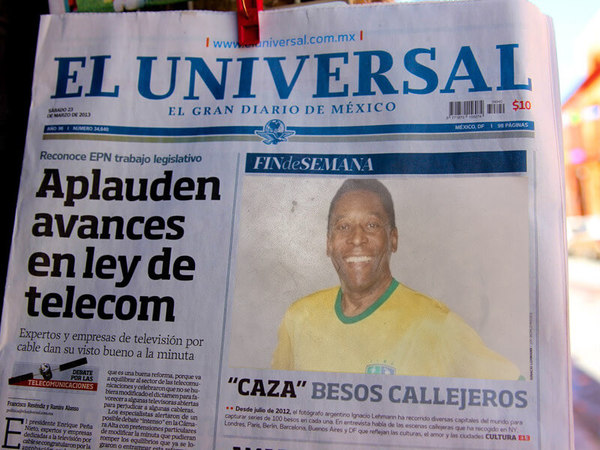 There are also cool backgrounds for patriots. Just find the one with your country flag and put your photo in the frame.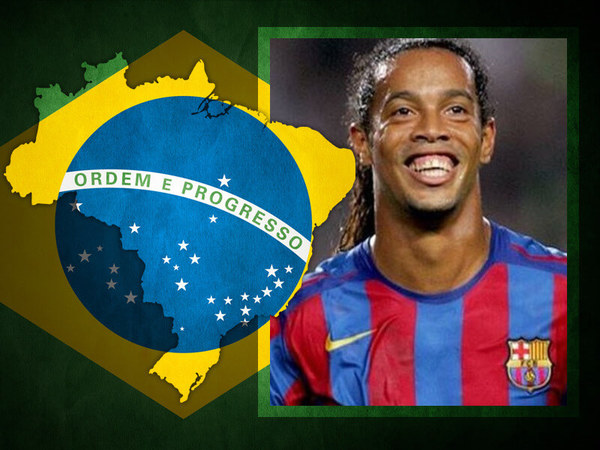 Summer is great for travelling. Don't forget to take pictures and edit them in a funny and cute manner.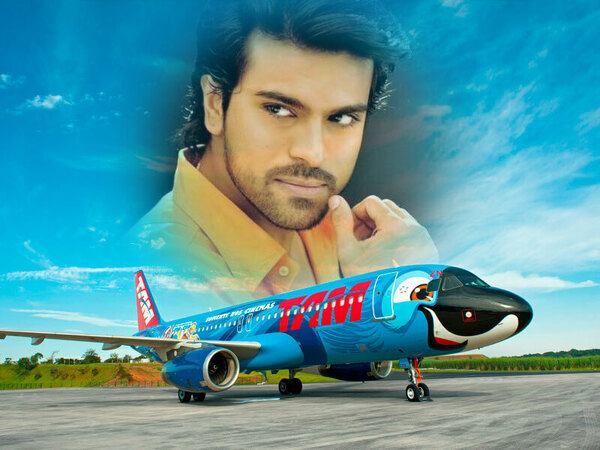 The last but not the least. Wanna learn Geography well? Then make pics with your foreign friends like the one below, print the images and hang all over the house.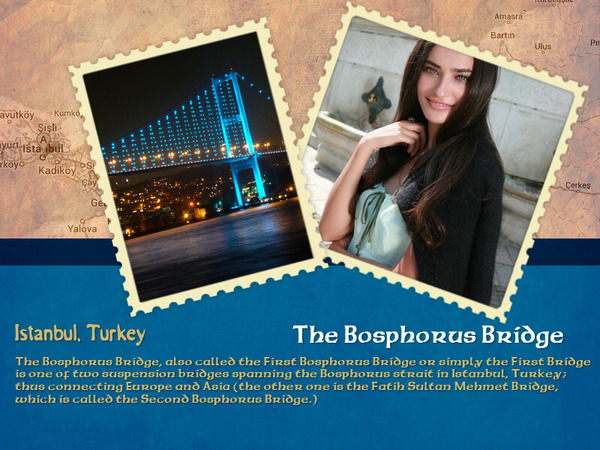 As you see, you can create astonishing pic in just 2 clicks. Everything you need is your imagination and PicJoke site. Unfortunately, the interface of the site is neither stylish nor remarkable. But on the other hand, it is very user-friendly and fast-working, so you don't need to waste entire hours exploring hidden features.
And what backgrounds did you like most?
Comments
comments