We all well know the most popular games for iPhone and iPad, buy new editions of FIFA ans NHL for Xbox and sister consoles, still play desktop games like Minecraft and Call of Duty with pleasure, remember about old Mario Bros and Tetris… But have you ever heard about Facebook games?
Facebook games appeared not so long ago and have already reached the milestone of 25% active Facebook users. Indeed, social games have a list of advantages over desktop and mobile ones:
they are all free (even those which are paid on mobiles);
you needn't install any apps or buy special consoles;
you can invite your Facebook friends to play with you and see their scores;
you can stay active on Facebook while gaming.
SEE ALSO: How to Download Twitch Videos – Save Best Gaming VODs free
SEE ALSO: 20 Awesome Sites to Visit When You're Bored
Still, there are bad sides which you should take into account:
having ignored the settings of a game, you may receive tons of notifications in your Facebook account;
your friends or boss might know what you're playing (especially during working hours);
sometimes you'll need some additional applets or plugins to run a game.
In spite of all those shortcomings, Facebook remains a good place to kill time playing different games. Let's see what Facebook games are trendy at the moment. Here is top 10 Facebook games to play alone and with friends:
Slotomania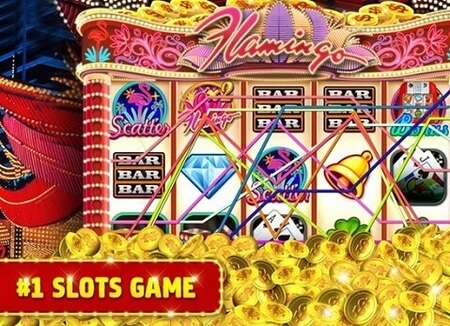 Casino and slots are top performing games on Facebook. Everyone wants to be a billionaire or at least to try it. So don't lose your chance to get lots of dollars in your pocket.
In Slotomania you can compete against other users in live Tournamania and boast of your gold coins and good luck! The game counts already 14,000,000 fans, so you'll surely find someone to play with. The developers claim that the game has crazy graphics, top of the line sound effects and a lot of game variations to choose from. So let's play and check!
Angry Birds Friends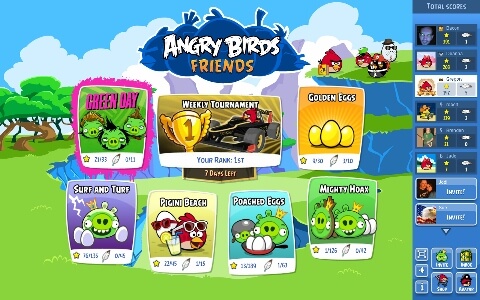 Angry Birds is extremely popular on any gaming platform. On Facebook the version "Friends" became a hit due to the fact users can play it with their friends from all over the globe. The developers promise twelve new Angry Birds levels and one big themed tournament every week. You can compete with friends, brag about your scores, and also give "mystery gifts" of power-ups to your friends.
FarmVille 2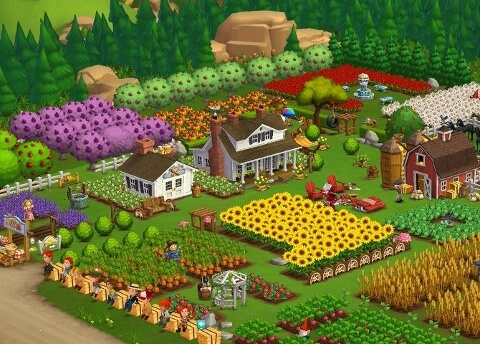 FarmVille 2 is a sequel of the much-talked-of FarmVille game. 3D graphics instead of 2D, more smooth run, new characters and possibilities – all this makes Farmville 2 a pleasant pastime on Facebook. Moreover, you can still compete with your friends and steal their stuff. Create your own thriving farm!
Top Eleven Be a Football Manager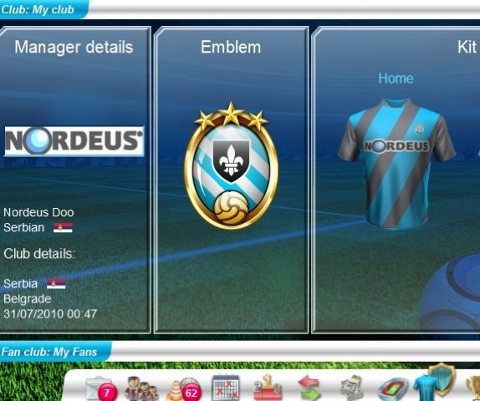 Sport fans will definitely appreciate this game. Thanks to it, anyone can become a real football manager and have some fun. Create your own virtual football club and play against friends and other players in leagues, championships, and friendly matches. Train your team and manage finances by buying and selling your players in an exciting live bidding system. The game already counts 10 million soccer managers worldwide, join them now!
Please note that this game is free to play, but some items should be purchased for real money or earned by watching videos and downloading 3rd party content.
SEE ALSO: Top 5 Free Websites to Watch Live Sports
Texas HoldEm Poker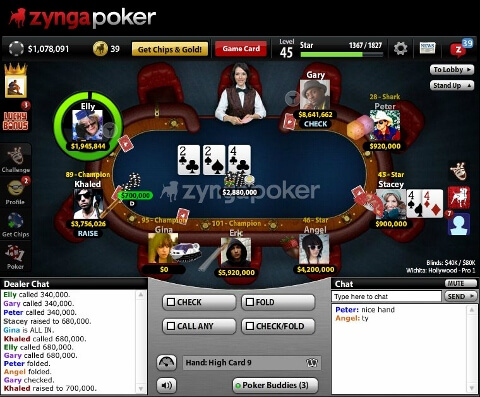 Texas HoldEm Poker by Zynga is still the most popular poker game on Facebook. It doesn't matter whether you're a beginner or an expert. The greatest variety of tables, free chips and your friends are waiting for you! Note that extra chips cost money.
SongPop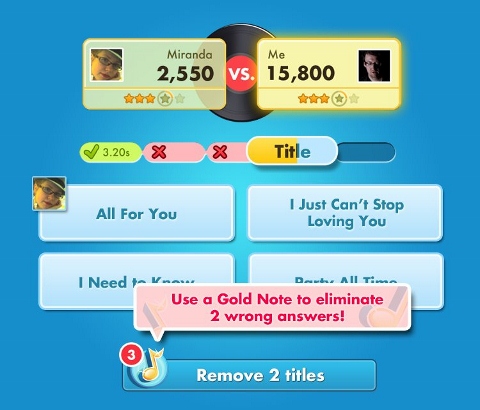 Test your music recognition with SongPop game. Listen to music clips from more than 100,000 real music database and guess the song. If you don't know a track, ask your friends to help you. You may choose songs by your favorite artists or explore new genres and rediscover nostalgic classics. It's a multiplayer game you may play with 2 people. So you can challenge your friends and compete against music lovers worldwide.
SEE ALSO: How to Prepare Facebook video for your Website in WebM format
Diamond Dash
Diamond Dash is a popular arcade game in which you have to match as many diamonds as possible during 60 seconds. Enjoy colourful graphics and beat your friends' scores in this funny super-quick and highly addictive game. How many gems can you bust in just one minute?
Pet City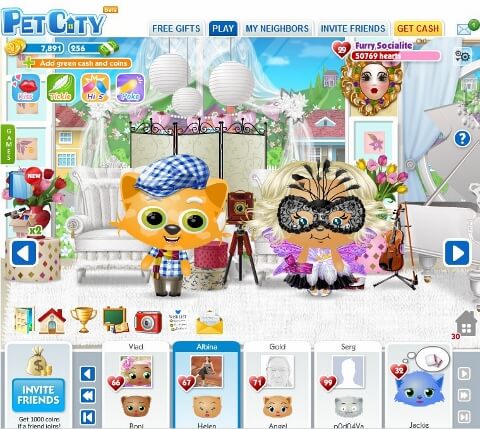 The game ascends to old Tamagotchi devices when you had a virtual pet and took care of it. Pet City allows users to have pets, to interact with your friends' pets, to play with pets, to buy clothes, and to decorate your pet's home with beautiful furniture. The game is remarkable for amazing animations and attention to details. It's possible to hang on this online game for hours choosing the best decorations for your virtual pet.
SEE ALSO: 35 Best Funny Animal Videos on YouTube
Dragon City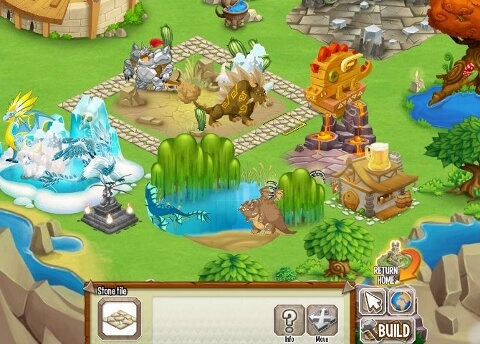 Dragon City is an exciting game where you breed your own dragons on magical Floating Islands. There are over 500 dragons to choose from. Here you may build your own cities and fill them with farms, habitats, buildings and of course dragons. You can also combat against your friends' dragons to find out who has the strongest team of dragons.
WordCrack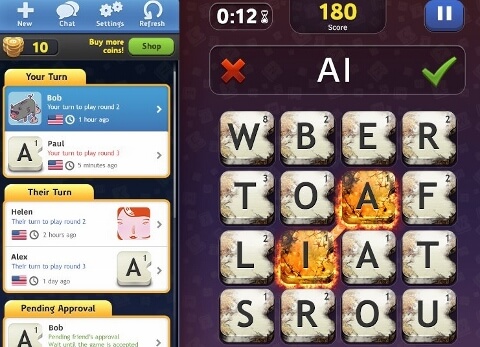 Word Crack is a fast and funny word-finding game that you can play with your friends. You're given two minutes to find all possible words in the field. You can manage your achievements in the profile infomation and peep at how smart your friends are. How many words will you find for 120 seconds?
And what Facebook games do you like to play? Please share your favorites in the comments below.
Comments
comments