If our predecessors used no emoticons, how unemotional their epistles were! Luckily we can fill our messages with emoji symbols and add color to tame letters and sentences. You are welcome to use emoticon alphabet in Skype, on iPhone and in apps like Instagram to render the right atmosphere of the saying. If you don't know some smiley face meanings, meet our emoji meanings list and be always ready to emoji!
Besides, there are some tricky people, who manage to communicate (and understand each other) with the help of ONLY emoticons. They are so resourceful that they can convey any messages by faces. Here you will also find a set of most hilarious text messages, which have ever been composed with emoticons.
10 Most Laughable Emoji Texts Ever!
One of the most popular ways to use emojis in texting is to compose funny tiny characters out of them. As emojis have various faces, it becomes possible to express different shades of emotions, from happiness to sarcasm, and thereby make your conversation more vivid.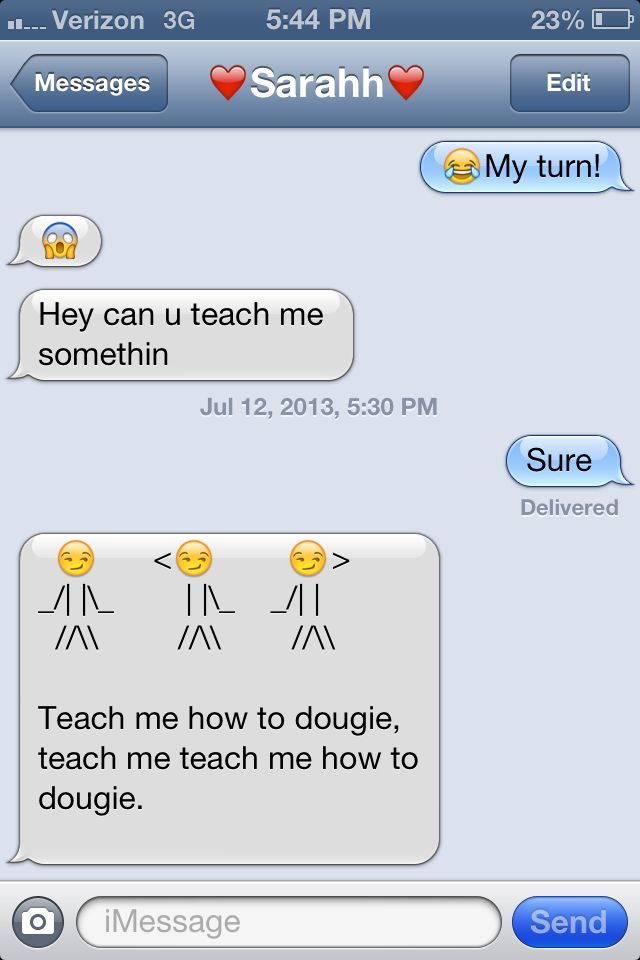 Adding emojis to a standard congratulation messages are also a great way to cheer someone up. Like in this case, you can see that even if a person is not in the right mood for meeting Christmas, you may serve as a Santa's little helper and bring Jingle Bells to people.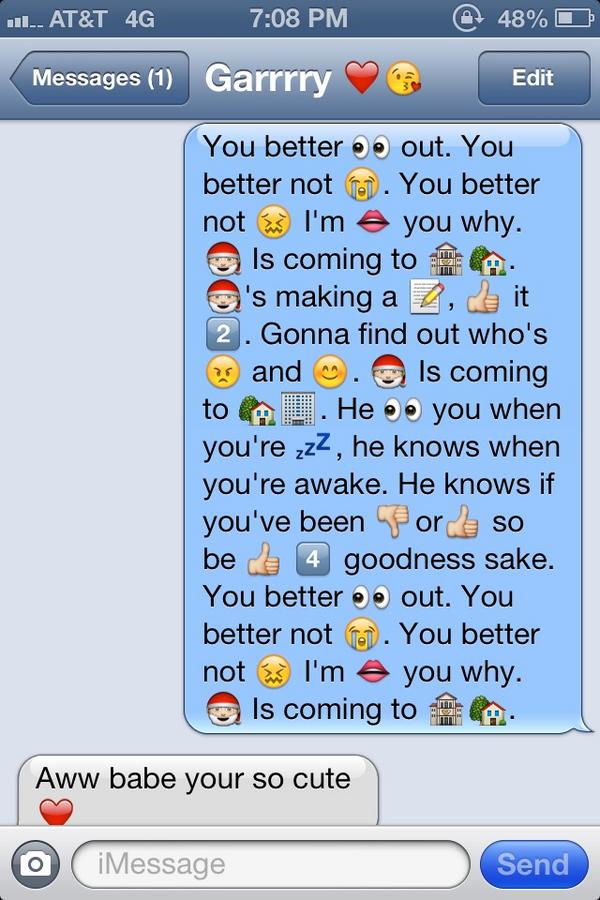 This is one of the greatest ways to use emojis in messaging. You can spend some pleasant minutes (or even hours) to sort out the emoticons and tune them to the words you want to render.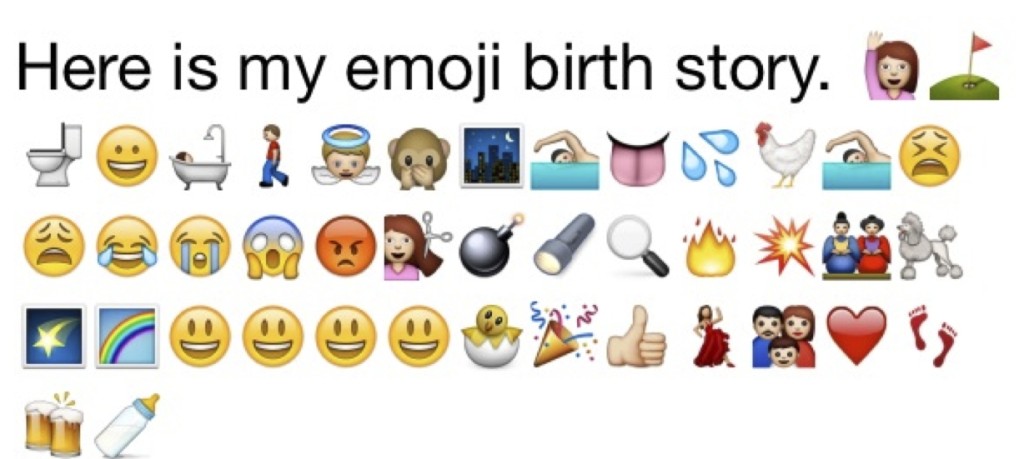 Actually, if you get deeper into this "emoji art", you can even narrate a whole story from a real literature masterpiece. Isn't Hugo's "Les Miserables" adorable? Or may be you can even start writing poems in messages yourself and once get famous with them?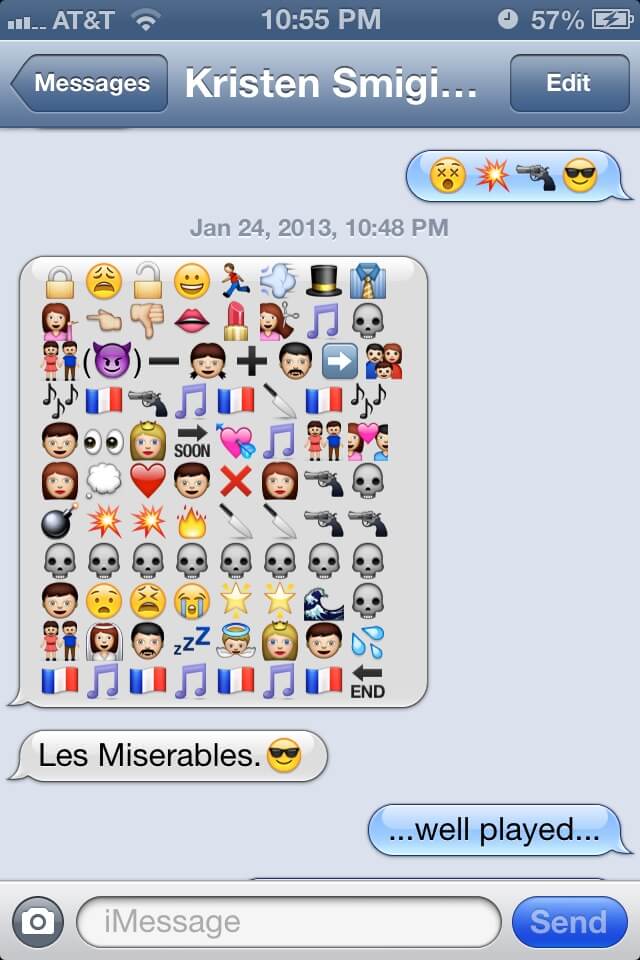 SEE ALSO: How to Burn Video to DVD with Your Favorite Movies (Up to 40 hours!)
At least, you can always create an extraordinary message and show that you want to communicate with the other in a creative way. Surely, this message author received his phone call, didn't he (or she)?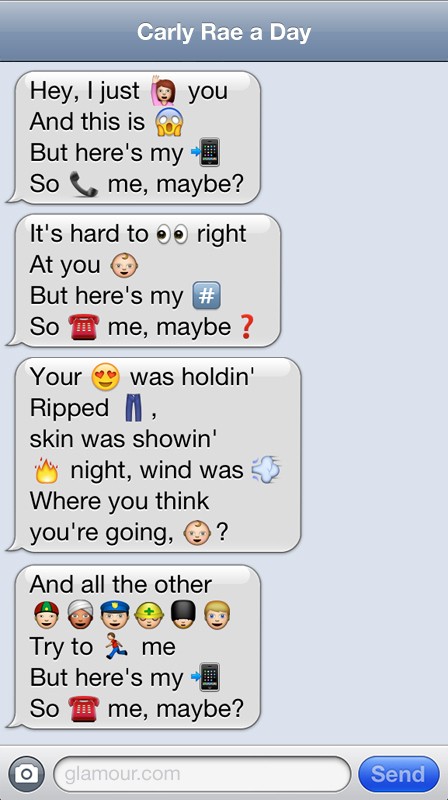 Emojis may be a great case to laugh at something together, if the matter is familiar for both participants of the conversation.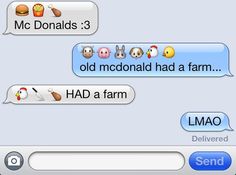 Twitter is a splendid platform for employing emojis, by the way. As here we are limited by 140 characters for every message, using emojis is a brilliant opportunity to speak the maximum with the help of the minimum means.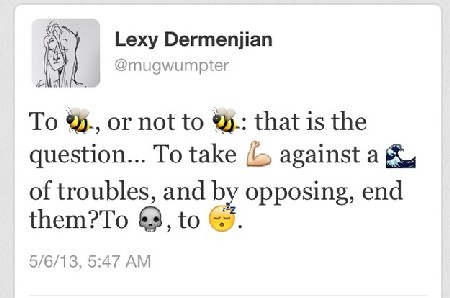 It is really laughable to share such messages with someone, who loves employing emojis too!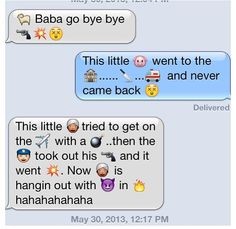 Besides, if your friends and you are creative people, your messages may sooner become more and more artful!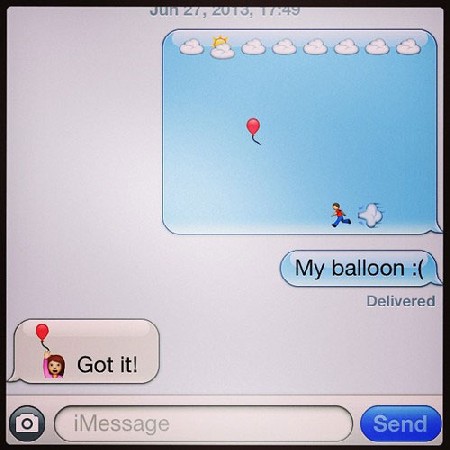 Dolphinitely!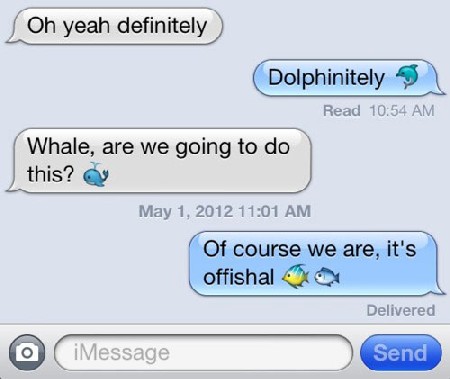 Got inspired and wanna do something similar? Here you will find a great emoji alphabet with the meanings of most common and widely-used emoticon faces. Let your imagination smile!
Emoji Alphabet: 25 Face emoticons You Must Know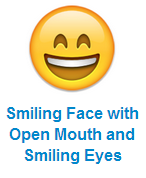 – :smilе: , :  ) – "I'm not really into emoji, but I know you want me to be.  If you want me, this is the first available".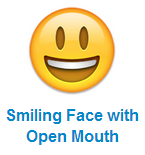 – :smiley: , :  ) – "Frankly, I am the happiest of the happiest men in the happiest world!"

 – :grinning: , :  D – "You think I must be happy? I'm not sure…But for you, yes, I am".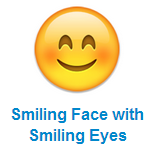 – :blush: – "You complement put me to the blush. Go on, please"

 – 😉 , ;  ) – "I like you! Let's hooligan a bit more."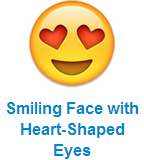 – :heart_eyes: – "Oh, I'm madly in love with this kitten or with that huge ice-cream ball on the pic." We heard that this emoji is often used by girls in most popular woman apps.

 – :kissing_heart: – "You've been such a faithful friend to me. Thank you so much for the favor."

 – :kissing_closed_eyes: – "We kinda had a date and we kinda … Ghm… kissed… Now I want to confess: you are my twin soul and I have already created the names for our children."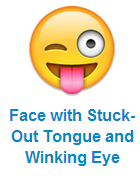 – :stuck_out_tongue_winking_eye: , ;  p – "I' m walking along the street wearing my swimsuit. You think I'm nut? Oh, you wish to speak about our future? Omg, I'd rather not…"

 – :flushed: – "I feel as if I was standing in the centre of the room being naked. If I could die from embarrassment, I would definitely do it."

 – 😀 – "Ha-ha-ha, I've passed my Nuclear Physics. And you've not. Ha-ha-ha. Should I create a bomb for you?"

 – :pensive: – "Well, I'm neither upset nor embarrassed, but my head is full of heavy and sophisticated thoughts. Please, leave me alone. My inner man needs some oxygen."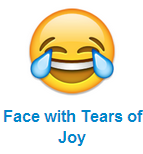 – :joy: – "LOL! I'm so excited and glad that I'm on the verge of bursting into colorful and flourishing tears"

 – :sob: , :'( – "Oh, I've just watched Hactiko for the tenth time"

 – :sleepy: – "Really? I fell asleep in the class? Hope, I didn't snore".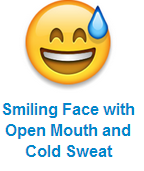 – :sweat_smile: – "My headmaster thinks that David broke the window, not me. What a relief!"
 – :scream: – "I would never watch a horror movie again." By the way, it is reminiscent of "The Scream" painting by Edvard Munch.

 – :angry: – "Why did you take my shoes? They are Manolo and you are sure to make a muck of them."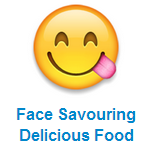 – :yum: – "Mmm, delicious. The pizza was perfect. The cheesecake was ideal. So was the raspberry cake."

 – :sunglasses: – "I had three dates today. I'm cool, yeah. Or the sun is just too bright".

 – :sleeping: – "Shhh, I'm asleep. Don't wake me up for a week or two."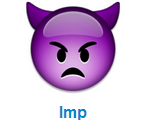 – :imp: – "I've left my nimbus, so now you see only my hornlets. Surely, I'm a devil, but aren't I cute?"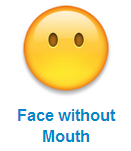 – :no_mouth: – "No-no. Don't ask me. I know nothing."

 – :innocent: – "I am an innocent little angel, so holy and cute. Will you excuse me?"
10 Non-Face Emoticons for Other Emotions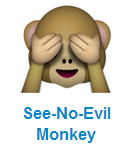 – :see_no_evil: – "See no evil, hear no evil, speak no evil. I don't see that my child is painting my cat green and pink."

 – :hear_no_evil: – "See no evil, hear no evil, speak no evil. I don't hear that my child is questioning our neighbor about kids birth."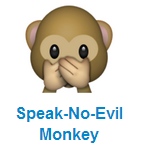 – :speak_no_evil: – "See no evil, hear no evil, speak no evil. I won't say anyone what my child has already done."

 – :alien: – "You don't know who Steve Jobs is? Are we from the same planet?"

 – :hankey: – "Fie, that's disgusting! Don't show me that pic of rat anymore!"

 – :+1: – "Yeah! Well done! Rock on!" May be even Jule Caesar used this emoticon in ancient times!

 – :-1: – "Bullshit. What a fail".

 – :ok_hand: – "OK, agreed". "And you are Captain Obvious, by the way"

 – :v: – "Peace, bro!"

 – :pray: – "There is nothing left to do but pray" or "I'm so sorry, please, forgive me" or "Lemme high five, bro!"

 – :point_up: – "I'm number one and I have nothing to do with Michael Jackson".
Use these hilarious emoticons to commucicate via iPhone chat apps.
Do you often use emoticons? What's your favorite?
Comments
comments