Even if you are not a professional DJ, you may need audio tools for making simple changes in your music tracks, create ringtones, cut or join audio tracks, or download online songs. We collected paid and free audio software that may help you in various needs from listening to music to creating it. Check our list below.
SEE ALSO: 5 Simple Tools to Edit Audio Files Like a PRO
SEE ALSO: 10 Best Music Players for Windows PCs
SEE ALSO: 12 Effective Free and Paid Ways of Compressing Any Audio File [TEST RESULTS]
Audacity
Audacity is one of the best free audio software you may find on the Internet. The program can record audio through a microphone or from cassette tapes, vinyl records,  CDs, DVD discs (view how to burn them here with our Free Disc Burning Software) and even streaming audio. With the help of this software you can change a song beyond recognition: remove background noise, adjust volume and fade in/out effects, create voice-over, compress tracks, clean out background noise and many more. The software supports additional plugins thus allowing you to add a number of effect like auto duck, bass boost, room reverb, tremolo, echo, pitch and tempo changes, wahwah, etc. Although it seems a bit difficult to work with, Audacity it's definitely worth learning it. The app comes with links to a large collection of how-to guides to help you learn to use all of its features.
The tool supports MP3, MP2, AC3, AAC, WMA, WAV, AIFF, AU, FLAC and OGG files for import and export. Unfortunately, it doesn't work with audio tracks in videos, so in case you need mute a video, you'd better use other tool.
MP3jam
MP3jam is an awesome application which promises to become a "must-have" for all music lovers. With Mp3jam you can search for music tracks, artists and albums, listen to them right in the program and, what is more mind-blowing, download music tracks for free. Please note that only three tracks are available for download. After you'll have to wait for some time or buy a full software version for $0.95 per 24 hours (one time purchase) or for $9.95 for an unlimited version. The program offers fast download and only high-quality tracks (up to 320 kbps). Moreover, you can always stop and resume your downloads and track the download history by clicking the Downloads tab. If you have MP3jam, you can forget about hard torrent music past or music sites.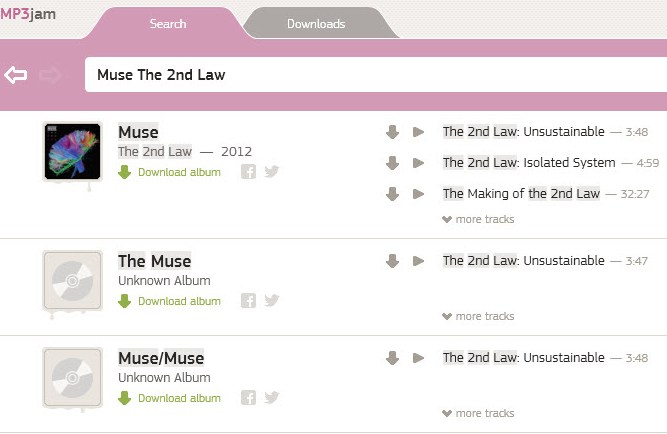 Freemake Music Box
Freemake Music Box is a free program that allows you to search and to listen to almost all possible online music without paying a penny. You can create playlists of your favorite bands and import playlists from various desktop music players. The program supports most popular playlist formats like M3U, ASX, TPL, KPL, WPL, PLC, PLS , SMI, etc. One more interesting feature of Freemake Music Box is that it can use audio tracks stored on your hard drive as an additional source of music. However, even if you delete a song from the PC, Music Box will find it and stream from the Web.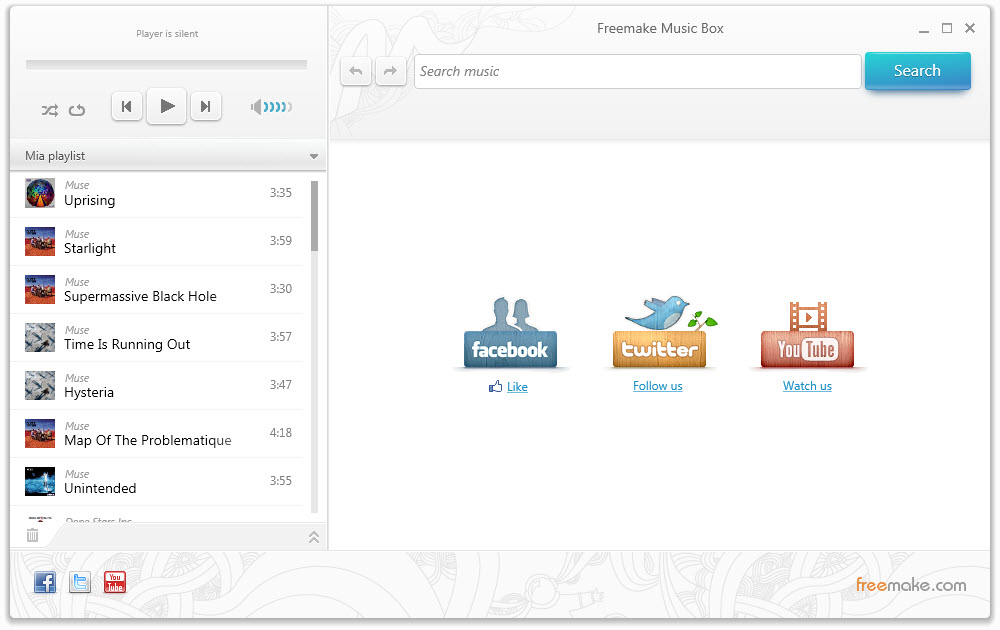 Freemake Audio Converter
Audio Conversion software by Freemake is a free music tool for Windows that let's you convert almost all non-protected audio files into: MP3, OGG, WMA, FLAC, OGG, AAC and other format. It also accepts most popular video formats in case you need to extract audio from video. The free tool has a number of ready presets as well as custom mode to edit bitrate, sample rate and channel. Besides that Freemake Audio Converter can convert files in a batch and/or join them in a one long track.
Unfortunately, there are no more additional options. However, if you need to convert a track from a rare format into a more popular one, Freemake Audio Converter is right what you need.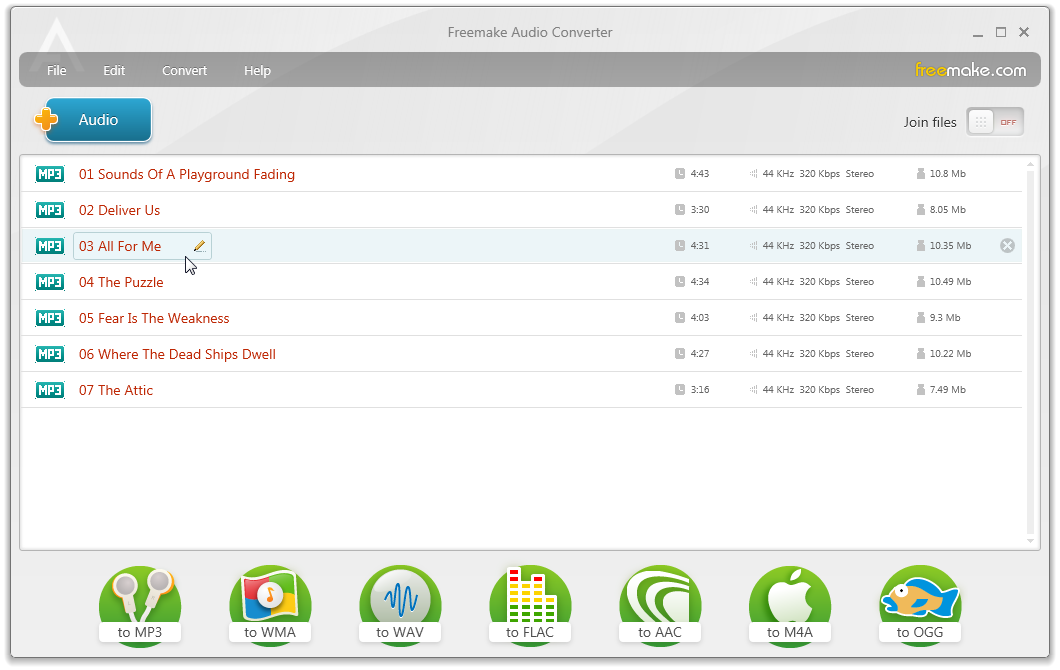 Virtual DJ8
VirtualDJ is an audio software for DJs. Its scope is to replace the turntables and CD players with digital music. The tool has everything to make a good song mix: it lets you loop tracks, play two or more songs at the same time, change their tempo, apply effects, scratch them and so on.
Virtual DJ is very popular among mobile and karaoke DJs because of its built-in video mixing options. The software lets stream videos onto a projector or large screen while you mix. You can easily tie in the audio crossfader and the video one thus making your moves parallel for both music and video track.
The tool allows you to broadcast your mix to listeners, either through a direct PC to PC connection, a radio server connection, or podcast.
SEE ALSO: How to Make a Podcast (Step-by-step guide)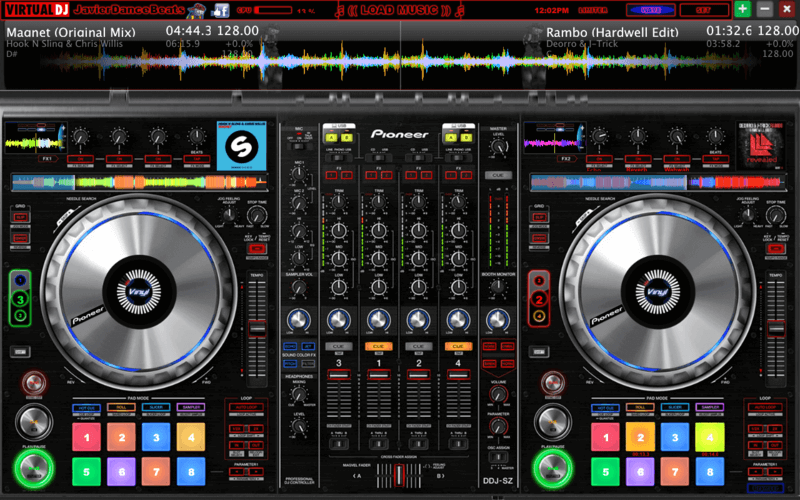 Ocenaudio
Oceanaudio is a free and cross-platform tool that you can use to make changes to your audio. It's not as complex as Audacity, but also has a great many options.
The software supports all popular and some rare audio formats. The files can be added via simple drag-n-drop. Oceanaudio lets easily copy audio parts and add them into another places, invert the selection, cut the unnecessary parts, etc. You may apply dozens of free effects to change the audio completely, normalize it or to delay it. These filters can be applied in real-time to the audio file to preview them right away.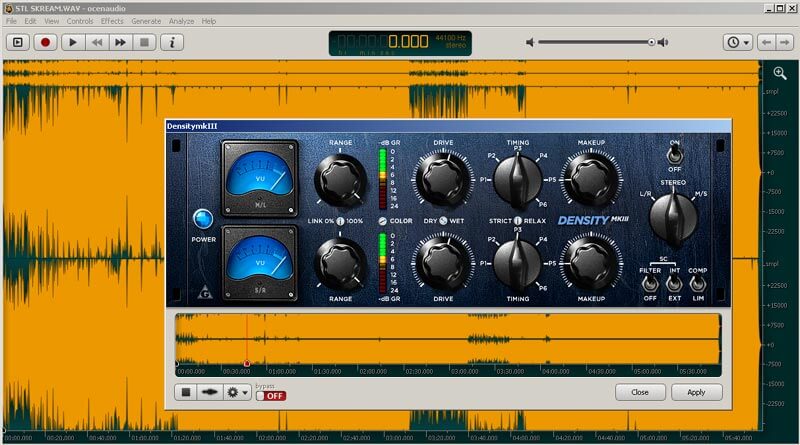 DFX Audio Enhancer
DFX Audio Enhancer is a simple tool that you may you to increase your PC or laptop volume. Its interface is intuitive and straightforward. Most of the settings can be changed right in the main window. You can improve your audio by tinkering with the settings of five components: Fidelity, Ambience, 3D Surround, Dynamic Boost and Hyperbass.
DFX Audio Enhancer offers two profiles for music: the 1st one is more generic and covers most music styles while the 2nd one is focused on modern styles. The software also provides a list with 39 presets for specific types of music like rock, pop, jazz, folk, techno, blues, country, classical, chamber, urban, hip-hop, etc.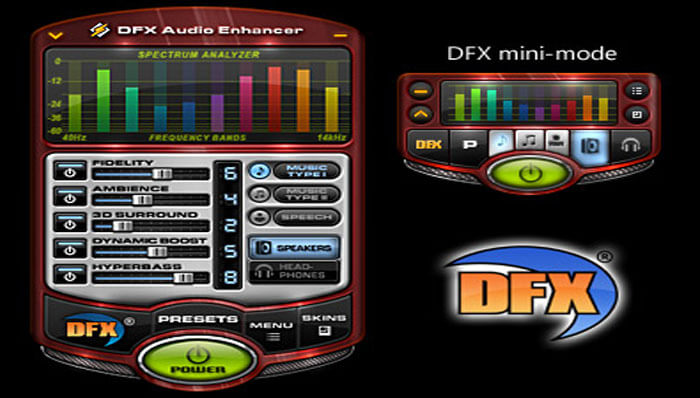 FL Studio
FL Studio is one of the most downloaded apps for music production. There are three versions of it: Fruity edition for $99, Producer edition for $199 and Signature Bundle that will cost you $299. The Producer and the Signature editions are pretty much the same; they only differs in the sets of plugins. The Fruity edition will suit an average DJ or a devoted music fan who writes music at home. Within this edition you can use the beat sequencer, play virtual instruments, add various plugins and loops to create a new track. Unfortunately, the Fruity version has some limits. For example, it can't record external instruments. Thus if you need this option, you'll have to upgrade to the next level.
FL Studio is definitely a tool for advanced music creators. A novice user will have to spend a great many days exploring all its options and buttons.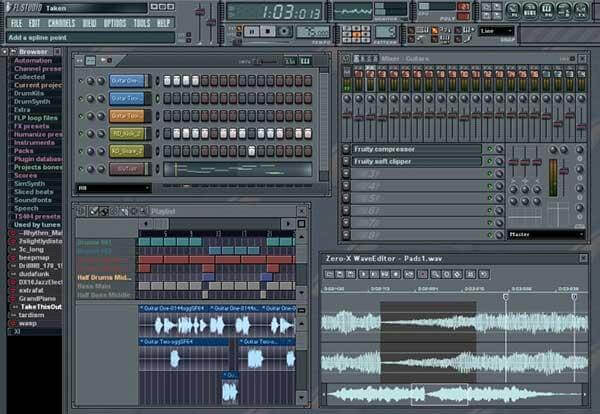 What other audio tools do you use?
Comments
comments