The Web has become an important part of our life. No doubt, we want to be connected to the Net 24/7 to chat with our friends, make Skype calls, or share videos and pics. While 3G and 4G rates might be high and the connection could be poor, free Wi-Fi spots are our savors. Let's check what free Wi-Fi apps can help us find a connection and stay online.
SEE ALSO: 25 Funny Wi-Fi Router Names to Hit Neighbors
Avast Wi-Fi Finder
Avast Wi-Fi Finder is a free iPhone app by AVAST software a.s. The app gets regular updates and is ready to provide the latest information about nearby Wi-Fi hotspots. Please note that to use the app for the 1st time, you need to be connected to the Internet. Thus, enable Active on mobile data option in Settings. Alternatively, you may launch the app at home and download an offline map with all hotspots for a particular country. For example, the USA map includes 220,145 networks.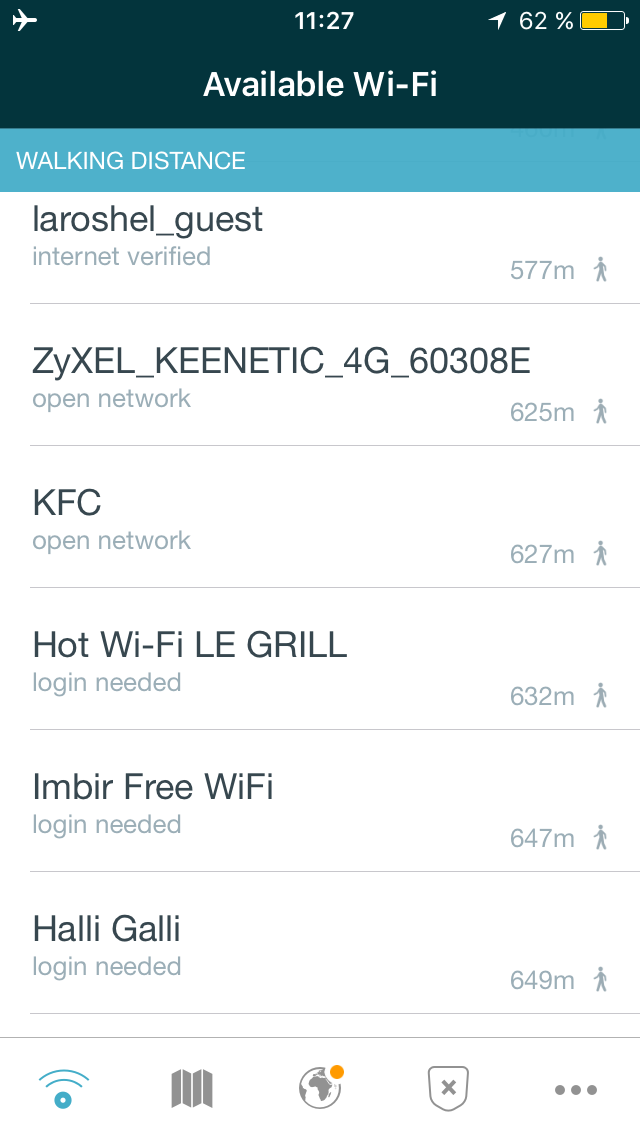 When you start the app, you'll be shown a list of the nearby hotspots with a description whether the spot is free or requires login information. Tap a hotspot that you need or the Map tab to get walking indications.
All in all, Avast Wi-Fi Finder is an easy-to-use app with plenty of hotspots to choose from.
Wifi Map
Wifi Map is one more app that claims to show where free Wi-Fi spots are located. As well as Avast, it lets download offline maps for further usage. However, this option is available in PRO version for $5.99. In case you don't feel like buying this Wi-Fi locator, type the addresses you are planning to visit and save all the nearby hotspots in Notes or by taking a screenshot.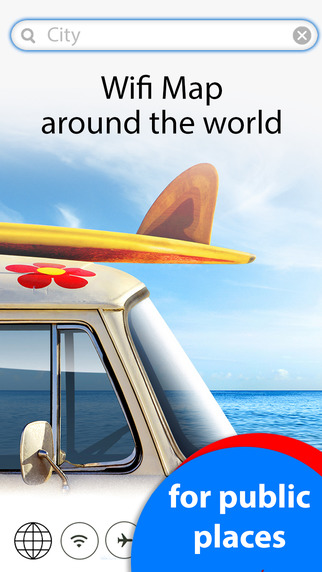 The app is really great since it's driven by the community of volunteers who collect and share passwords for protected hotspots. You may also become a member by creating a profile with your Facebook account details. In this way you'll be able to add new passwords and upgrade old ones, thus helping users like you.
As you see, Wifimap is worth installing due to the collection of Wi-Fi passwords it has.
Wiffinity – Free WIFI access & passwords
Wiffinity is an app based on community help as well. When you start the app, it shows you the Wi-Fi spots available nearby. If you are using an unknown Wi-Fi spot, the finder will offer you to share it with the community. Like other apps of this kind, Wiffinity lets you save maps for offline viewing. You just need to type the city name in the appropriate field. The app will find it and show the estimated map size. Tap the Download button to get the map. Depending on your current connection, it might require some time.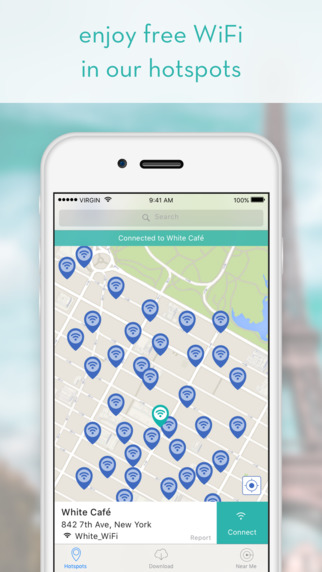 Unfortunately, the app doesn't have too many settings and options. The Wi-Fi sports choice is not too wide. Some small cities don't seem to have a single spot at all.
SEE ALSO: Watch Old DVDs on Brand-new Mobile: Convert DVD to MP4
Wi-Fi Finder Free
Wi-Fi Finder Free is one more to help you stay online when you are out. It finds both free public spots and those with a password. The app has a huge collection of passwords provided by users. You can also contribute to the developers by sending login data from a particular cafe, hotel, shop or any other place. Wi-Fi Finder Free allows you to check the availability of free spots beforehand. What you need to do is to input a city name or an address in a search line and you'll be shown all the options. If you like, you can choose a map type. There are four options: normal, satellite, terrain and hybrid.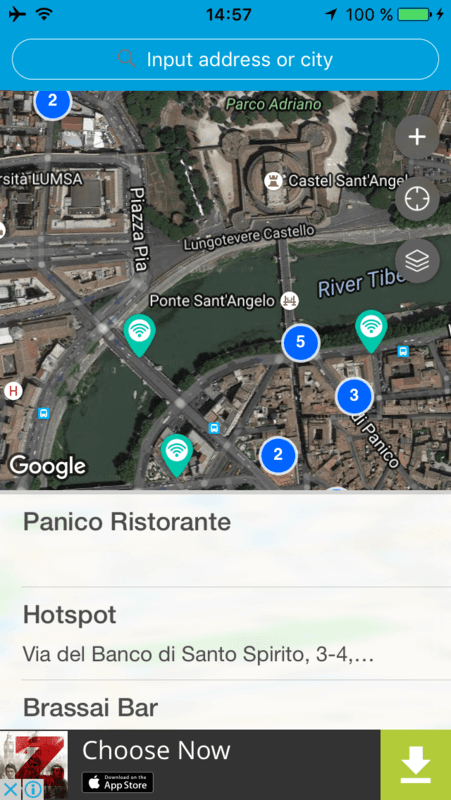 When you get a list of spots, tap the one you need and copy a password. Then go to Settings app, tap Wi-Fi tab, select a network and paste the password. Some passwords may be hidden. To unlock them, simply rate the app in the AppStore.
As for the drawbacks, there are two of them. First of all there is no way to save a map for offline use, so you'll have to save all the necessary info manually. Besides, you'll get a small banner ad at the bottom of the app. However, it's not that bad.
Map WiFi & Wi-Fi Finder
Map WiFi & Wi-Fi Finder is the last but not the least app in this list. When you run it, it immediately shows a map with your current location. You may choose between standard and satellite modes. Moreover, the app allows you to filter the venues by type: hotels, cafes, bars, stores, etc.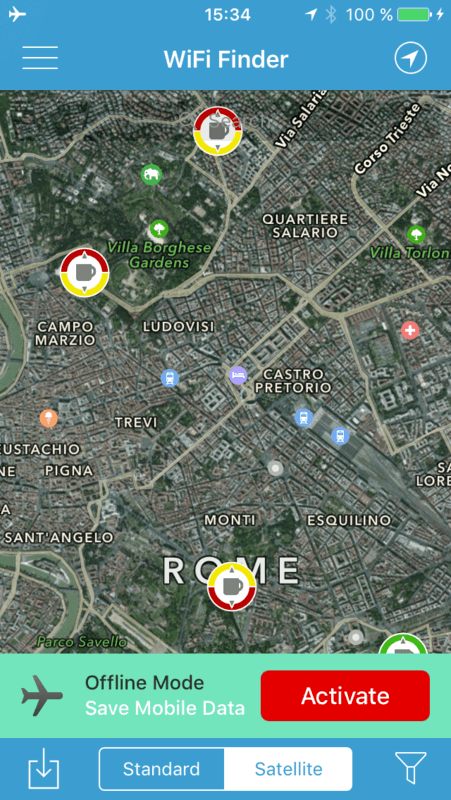 Unfortunately, there are a number of drawbacks. The main is that the amount of free Wi-Fi spots is not huge. Then, offline maps are available only if you pay $10 for a Pro version. And of course, there are banner and popup ads that can be removed for $1.99.
Do you like this post? Please share it with your friends on social networks!
Comments
comments